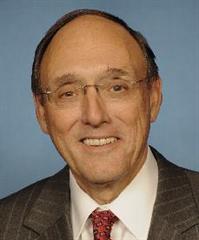 Rep. Phil Roe (R-TN)
A Republican congressman has introduced a bill that would shut down the National Labor Relations Board (NLRB), stripping the country's top labor agency of its power to investigate labor abuses and enforce rulings. Rep. Phil Roe (R-TN), who introduced the deceptively-titled "Preventing Greater Uncertainty in Labor Management Relations Act" (H.R. 1120), is making the claim that the board has lost its legitimacy since President Obama made three recess appointments to it in February.
The IAM is working to ensure the NLRB is still able to enforce the rights of workers to form unions and bargain collectively, but also protect business and the public by providing orderly procedures for preventing disruptions in commerce by either side to a labor dispute.
"H.R. 1120 would shut down the NLRB indefinitely, and deprive both labor and management of the ability to have their rights adjudicated when a violation of the NLRA is alleged," said IAM Assistant Director of Legislative and Political Action Hasan Soloman.
To stabilize the NLRB, President Obama on Tuesday submitted three nominees – Mark Gaston Pearce, Harry I. Johnson III and Philip A. Miscimarra – for the Senate to confirm.
"By enforcing workplace protections, upholding the rights of workers and providing a stable workplace environment for businesses, the NLRB plays a vital role in our efforts to grow the economy and strengthen the middle class," Obama said in a statement. "I urge the Senate to confirm them swiftly so that this bipartisan board can continue its important work on behalf of the American people."
The bill is currently scheduled to come to a vote in the House sometime this week.