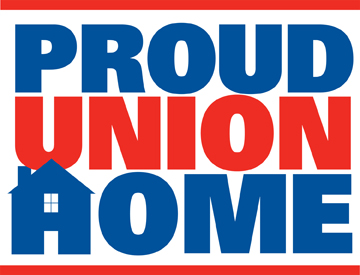 Show your pride in America's labor movement and middle class by
displaying a sign in your front window, lawn, car or truck.
Fill out THIS FORM and we'll send you your sign or tell you where you can pick one up.
You can also download and print your own window sign by clicking here.