IAM in Iowa to Make JOBS! Issue #1
Leaders and members of the Machinists Union will assemble at Harmony Lodge 831 in Cedar Rapids, IA on Sunday, Jan. 11, 2004 at 2 PM to kickoff a week of events aimed at making jobs, outsourcing and trade policies the pivotal issues for union voters in the upcoming Iowa caucus contest.
Speakers will include: Tom Buffenbarger, IAM International President; James E. Brown, IAM General Vice President - Midwest Territory; Joe Ironside, IAM District 6 Business Representative; Jerry Nowadzky, IAM District 6 President and Ron Hunt, Teamsters Local 238 Business Agent.
The event will feature a flatbed trailer with the infamous "Wall of Shame" bearing the names of more than 1,000 Iowans whose jobs were destroyed due to plant closings and outsourcing. The wall and trailer will appear at IAM events across the state during the week leading up to the January 19 presidential caucus.


Lou Dobbs CNN Series Targets Maytag
The highly acclaimed CNN series "Exporting America," hosted by newsman Lou Dobbs, regularly features segments about the destructive effects of free trade agreements. In the latest installment, the program examined Galesburg, IL, which is bracing for a huge spike in unemployment following a decision by Maytag CEO Ralph Hake to move refrigerator production from Galesburg to Reynosa, Mexico.
In poignant interviews with Maytag workers, viewers heard the anger and frustration that comes from the knowledge that their jobs are leaving - and not coming back. "There are no jobs left here," explained Jackie Collins, who lost her job at Maytag in September.
Fellow Maytag worker Scott Ward echoed the concerns of manufacturing workers across the U.S. when he said, "Making a good product is not what's going to keep your job here. You have to understand they can move to Mexico or to the Pacific Rim and have your job done for pennies-on-the-hour wages."
Other interviews contained more defiance than despair. IAM Local 2063 President Dave Bevard placed the blame squarely at the feet of U.S. trade policy. "Let's say it loud and clear," said Bevard. "Free trade is a failure. It does not open markets. It does not help people. If you get rid of the middle class, you have destroyed the basic foundation of this country."
The story concluded with a powerful refrain. "At the heart of this story is a broken promise," said the CNN correspondent. "Free trade agreements promised workers at plants like this one a chance to export their products to new markets around the world. But the reality is, the only thing being exported from this city is American jobs."


DOL Offers Employers Tips to Avoid OT
The U.S. Department of Labor (DOL) reaffirmed its position as corporate America's favorite federal agency when it released guidelines to help employers avoid paying overtime under new rules proposed by the Bush administration.
"As many as 8 millions workers stand to lose overtime eligibility under the new rules," said IP Tom Buffenbarger. "And now the DOL is offering tips to employers on how to dodge its own guidelines. It's getting harder and harder to see why anyone would want four more years of the most anti-labor, anti paycheck administration in memory."
The Labor Department's suggestions to help employers dodge OT include cutting workers' hourly wages to make regular and overtime pay equal to the original salary. Such a "payroll adjustment," the summary suggests, could result "in virtually no, or only a minimal increase, in labor costs."
The DOL also indicated they expected employers to take full advantage of the loopholes. "Most employers affected by the proposed rule would be expected to choose the most cost-effective compensation adjustment method." For some companies, the financial impact could be "near zero."

To join the effort to save overtime pay, click here to send a message to your representative and Senators in Congress and then click here to join the AFL-CIO's online petition campaign. More than 240,000 people have signed the petition so far.

Link for OT action alert:
http://capwiz.com/iamaw/mail/oneclick_compose/?alertid=4317886
Link for online petition:
http://www.saveovertimepay.org/index.cfm


Texas GOP Guts Minority Voting Rights
In a move that Texas Rep. Martin Frost described as a repeal of the Voting Rights Act, a three-judge panel approved a Republican-backed redistricting map that carves up minority districts and strongly favors future GOP congressional candidates. If allowed to stand, the decision would "turn back the clock on 40 years of progress for minority Americans," said Frost.
Ruling only on what it called the legality, rather than the wisdom of the controversial plan, the judges agreed that the new congressional districts may indeed diminish the influence of minority voters in Texas. But the judges said they could not find the legal grounds to block the unprecedented GOP plan to weaken minority voters power by splitting Black and Hispanic neighborhoods into different districts. Congressional districts are redrawn every ten years following the national census.
"The real victims are some 3.6 million Hispanics and African Americans in Texas, and minority Americans across the nation whose fundamental voting rights will no longer be protected if this dangerous and far-reaching decision is allowed to stand," said Rep. Frost.


District 12 Scores Organizing Win
Local Lodge 193 in Washington, DC will welcome 10 new members following an organizing win among janitorial employees at County Building Service in Washington DC. GVP Lynn Tucker credited work by District 12 Business Rep Rick Compher, Directing Business Rep Vickie Fultonberger and the entire organizing team for a job well done.


Deadline Nears for Basic Editors' School
Register soon for the IAM Communications Department's Basic Editors' class set for March 21 through March 26, 2004. This will be the only Basic Editor class offered in 2004. The class focuses on the fundamentals of publishing a lodge newsletter including training on news writing, desktop publishing, layout and design and digital photography. Contact Pam Kinney, William W. Winpisinger Education and Technology Center at 301-373-3300 for registration information, the deadline is January 19, 2004.
Because of the Grand Lodge Convention in September 2004, there will not be a full schedule of Web Development and Editor classes this year. Other classes offered by the Communications Department in 2004 are:

Basic Web Development: May 2 through May 7.
Advanced Web Development: October 17 through 22.
Advanced Editors: November 7 through November 12.
---
Past iMail|Your Email|Visit www.goiam.org|Print Version|Sign-Up for iMail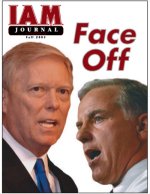 Two candidates came to Cincinnati to vie for the IAM's endorsement for President in 2004. Only one came away with the prize. Read all about it in the online version of The IAM Journal.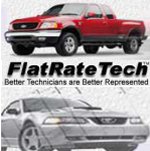 FlatRateTech is an organization "created for and by Ford and Lincoln Mercury service technicians solely to speak as one loud voice rather than 50,000 smaller voices," according to their website http://flatratetech.com. The fast-growing site offers forums for Ford customers, technicians and dealers to exchange information.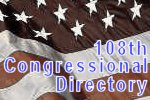 The 108th Congressional Directory . . . get your copy. Send $5 to the MNPL Education Fund, c/o IAMAW, 9000 Machinists Place, Upper Marlboro, MD, 20772.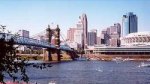 The official site for the 36th Grand Lodge Convention to be held in 2004 in Cincinnati, Ohio is now online. Check it our for convention news, sponsorship offers, and convention gear.