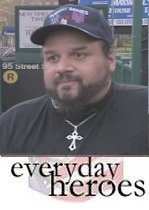 Hector Ramirez
tells how he loaded as many people as he could on his train, rescuing them from the Courtland Street - WTC Train Station.
---


Get Your Convention Gear Check out gear for the 2004 IAM Convention
---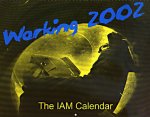 Order your 2002 IAM Calendar Now. The 2002 calendar features winners of this year's IAM Photography Contest.
Send a check for $5.00 to:
IAM Calendar
c/o IAM Communications
9000 Machinists Place
Upper Marlboro, MD
20772-2687
Local Lodges and Districts can download a bulk order form for large calendar requests.
---

The IAM
Executive Council
International President
R. Thomas Buffenbarger

Secretary Treasurer
Donald E. Wharton

GVP Western
Territory
Lee Pearson
GVP Canada
GVP Canada
Dave Ritchie

GVP Midwest
Territory
Alex M. Bay

GVP Headquarters
Robert V. Thayer
GVP Southern
GVP Southern
Territory
George Hooper

GVP Eastern
Territory
Warren L. Mart

GVP Transportation
Robert Roach, Jr.
Friday, January 25, 2002
Bush, Congress Face Full Agenda




The While House and a divided Congress face daunting challenges as they deal with a full agenda of legislative issues, while tip-toeing through the political minefields of a looming election cycle.

Little more than a year ago, President Bush stood before the nation and promised to be a "unifier, not a divider." The country did unite behind Bush and the war on terrorism that followed the horror of September 11, but White House policies opened a chasm between America's working families and Corporate America's wish list.

Bush inherited a $236 billion budget surplus when he took his inaugural oath. Those surpluses were expected to continue for the next two decades, protecting both the Social Security and Medicare trust funds and paying off the entire federal debt.

That generous economic legacy could have grown. But the White House chose a different path: massive tax cuts for the wealthy.

Now Bush urges Congress to pass his so-called "economic stimulus" package to jump-start the economy with even more tax cuts for Big Business and the richest taxpayers. There's precious little there for working families who need extended jobless benefits, including health care, a Patient's Bill of Rights, a prescription drug plan for Medicare, a higher minimum wage, and strict workplace safety rules.

"What we don't need, and won't accept, is a phony stimulus package that hands over millions of our tax dollars to corporations like Enron," declared IP Tom Buffenbarger.
---
Right Wing Attacks Pay Raise at UAL


IAM IP Tom Buffenbarger took on conservative columnist Robert Novak for a January 24 op-ed piece opposing pay raises for Machinists Union members at United Airlines.

The Novak column, syndicated in 150 papers nationwide, attacks the Bush-appointed Presidential Emergency Board (PEB) for recommending a 37 percent pay hike for mechanics at United. "How could Bush's handpicked board do this?" asked Novak, who also wrote the Machinists Union was "pleasantly surprised" by the outcome.

"Machinists were not 'pleasantly surprised' by the Presidential Emergency Board's recommendations," responded Buffenbarger. "They earned those raises the old fashioned way: they worked hard for them."

To view the Novak column: http://www.suntimes.com/output/novak/cst-edt-novak24.html

To view IP Buffenbarger's response: http://www.goiam.org/visit.asp?c=2608
---
UAL Mechanics to Vote Feb. 12




IAM members of District 141-M at United Airlines will vote Feb. 12 on a contract offer including economic terms proposed by the Presidential Emergency Board (PEB).

United accepted the PEB recommended terms on January 22, setting the stage for a ratification vote before the February 20 close of the current 30-day cooling off period. The 15,000-member mechanic and related group will also vote on February 12 to authorize a strike at United in the event the company's offer is rejected.

Separate negotiations for 30,000 IAM members represented by District 141 are scheduled to resume in Chicago on February 11.
---
Unions Act to Block Amtrak Attack




The IAM and 10 AFL-CIO rail unions filed suit this week to block a report to Congress recommending a restructuring and possible breakup of Amtrak, the nationwide passenger rail service.

"Instead of pursuing an objective assessment of Amtrak's operations and finances as Congress intended, the Amtrak Reform Council (ARC) has long pursued an ideological agenda to dismember and then sell-off Amtrak to private interests," said Mark Filipovic, IAM Railroad Coordinator and chairman of the Rail Labor Division of the Transportation Trades Department, AFL-CIO.

In 1997, Congress gave the railroad until the end of 2002 to prove it could operate without federal assistance or face possible restructuring or liquidation. The ARC acted "in excess of its authority," charges the rail labor suit, by recommending the break-up of Amtrak, when it was legally mandated to offer a plan for a "restructured" national intercity rail system.

"We've long known the ARC is a rogue group wasting taxpayers' dollars," said Filipovic. "But in the last few months the ARC has taken its self-appointed missionary zeal to new, and illegal extremes.
---
Corp Tax Goodies Draw WTO Fire
Even the World Trade Organization (WTO) can't stomach some of the massive tax loopholes Corporate America uses. The WTO ruled that certain tax breaks allowed by U.S. law are illegal under international trade rules.

The WTO ruling further illustrates the dangers of Bush's proposal for Fast Track trade authority, reports the Economic Policy Institute. "Members of Congress who are alarmed at this decision ought to think carefully before giving away their authority to shape the next round of trade agreements," said Jeff Faux, UPI president. The House passed Fast Track by a single vote last December. The bill is pending in the Senate.
---
Truck Safety Plan Inches Ahead
The Bush administration has yet to develop a comprehensive plan to ensure the safety of Mexican trucks that will be allowed to operate on U.S. highways this year. The General Accounting Office reports that only two of the 25 U.S. commercial points of entry have permanent inspection facilities. At the same time, the Transportation Dept. has not reached agreement with border states on sharing inspection responsibilities, the GAO report said.

Congressional Democrats and working families fought last year to impose strict safety standards on Mexican trucks that will operate in this country under provisions of the North American Free Trade Agreement (NAFTA).