The Center on Budget and Policy Priorities said approximately 375,000 workers will use up their state unemployment benefits this month alone.


Millions Set to Lose Jobless Benefits

Nearly 2 million American workers will exhaust their state unemployment benefits during the first half of 2004, thanks to GOP leaders who refuse to allow a vote in Congress on extending benefits.
The numbers are unprecedented, according to the Center on Budget and Policy Priorities. "In no other January-June period on record have so many unemployed workers exhausted their regular benefits without qualifying for additional weeks of unemployment assistance."
GOP leaders in Congress claim the economy is improving and have refused to allow a vote on extending jobless benefits.
The Washington-based advocacy group found that approximately 375,000 workers will use up their state unemployment benefits this month alone – the largest number on record.

Arbitrator Orders $100K in Back Pay
A panel of arbitrators ordered reinstatement and back pay totaling more than $100,000 for four members of Local 1377 discharged during an 82-day strike at Waukesha / Dresser in Waukesha, WI.
Four different arbitrators assigned to the case determined the company failed to prove "just cause" for the firings stemming from alleged vandalism during negotiations leading up to a strike against Waukesha by members of Local 1377.
"There were high suspicions that the alleged damage could have easily have been caused by certain management personnel or even the hired replacement workers who did not have the necessary skills to be considered qualified machinists," according to Don Griffin, Local 1377 Bargaining Committee Chairman.

Michigan Auto Dealer Goes IAM
District Lodge 60 brought 45 new members into Local Lodge 218 by recently organizing the employees at Enterprise Automotive Systems in Saginaw, Michigan.
The win marks the 7th organizing victory for the Eastern Territory this year.
"On behalf of the Eastern Territory and its members, I extend our congratulations and appreciation to District Lodge 60 DBR Don Riffee, Business Representative Bobby Atanasovski, Grand Lodge Representative Paul Shemanski and all of the team for a job well done," said Eastern Territory GVP Lynn D. Tucker, Jr.

Alliance Slams Misleading Medicare Ads
The Alliance for Retired Americans is demanding a halt to the Bush administration's misleading advertising campaign to promote the new Medicare prescription drug law.
The taxpayer financed campaign, entitled "Same Medicare―More Benefits" will spend more than $12 million to sell a program the Alliance has called "hopelessly flawed."
"The use of these ads by the Bush administration to 'rebut criticism' of the fatally flawed Medicare drug law is nothing but pure propaganda designed to distort the facts and further confuse seniors," said Alliance Executive Director Edward F. Coyle. "It's proof that those who choose profits over people will stop at nothing in their continued drive to shortchange seniors in favor of rewarding HMO's, drug companies and wealthy special interests."

Charges Added to Wal-Mart Lawsuit
The lawsuit charging Wal-Mart with importing illegal immigrants to clean its stores was amended last week to include charges the company locked employees inside its stores during their shifts.
The lawsuit is being brought under the Racketeer Influenced Corrupt Organizations Act (RICO), charging that Wal-Mart systematically violated workers' rights and used independent contractors to conceal its role in importing illegal immigrants to clean its giant box stores.
A lawyer for the company acknowledged to the Associated Press that the doors were kept locked, but insisted a manager with a key was present at all times. "This was simply an effort to keep the employees safe," said Wal-Mart attorney David Murray.

Make Plans to Help IAM Rail Workers
IAM members are reminded to take advantage of the upcoming congressional recess, February 13-20, to meet with elected representatives in their home offices about rail management's campaign to delay a new contract for IAM Class 1 rail members.
A 5-10 minute visit with lawmakers can make a big difference for 7,500 IAM members, who have waited more than 4 years for a new agreement.
The campaign to protect rail workers' collective bargaining rights is focused on forcing the National Mediation Board (NMB) to declare an impasse and make a proffer of arbitration on all outstanding issues.
Talking points about the issue are available along with sample letters that can be mailed to Senators and Representatives.
---
Past iMail|Your Email|Visit www.goiam.org|Print Version|Sign-Up for iMail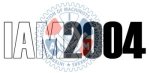 See who works for you, how the IAM is structured, and what services the IAM offers. Go to: IAM2004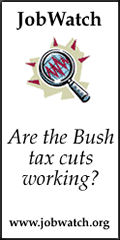 President Bush's promise of new jobs is falling far short. Find out how much at www.jobwatch.org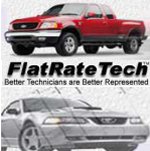 FlatRateTech is an organization "created for and by Ford and Lincoln Mercury service technicians solely to speak as one loud voice rather than 50,000 smaller voices," according to their website http://flatratetech.com. The fast-growing site offers forums for Ford customers, technicians and dealers to exchange information.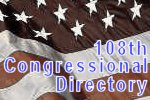 The 108th Congressional Directory . . . get your copy. Send $5 to the MNPL Education Fund, c/o IAMAW, 9000 Machinists Place, Upper Marlboro, MD, 20772.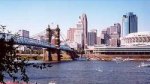 The official site for the 36th Grand Lodge Convention to be held in 2004 in Cincinnati, Ohio is now online. Check it our for convention news, sponsorship offers, and convention gear.