Aeroindustryjobs.com is the leading network for aerospace careers, connecting the most progressive companies with the most qualified career-focused individuals.

---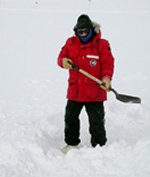 With more than 700 people dying of hypothermia yearly, the IAM Safety Department wants you to know how dangerous it is to work in cold environments.

---


www.tradealert.org is a new website run by the USBIC Educational Foundation, dedicated to protecting American interests against the damaging effects of international trade.
---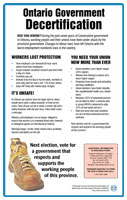 During the past seven years of Conservative government in Ontario, working people and their unions have been under attack by the provincial government. Changes to labour laws have left Ontario with the worst employment standards laws in the country. It's time for Ontario Government decertification.
---


Get Your Convention Gear Check out gear for the 2004 IAM Convention
---

The IAM
Executive Council
International President
R. Thomas Buffenbarger

Secretary Treasurer
Donald E. Wharton

GVP Western
Territory
Lee Pearson
GVP Canada
GVP Canada
Dave Ritchie

GVP Midwest
Territory
Alex M. Bay

GVP Headquarters
Robert V. Thayer
GVP Southern
GVP Southern
Territory
George Hooper

GVP Eastern
Territory
Warren L. Mart

GVP Transportation
Robert Roach, Jr.
Special Edition, Tuesday, February 12, 2002

Machinists at UAL Reject Contract Offer
Washington, D.C., February 13, 2002 - By a wide margin, United Airlines mechanic and related employees voted yesterday to reject a contract offer by the carrier that included terms imposed by a Presidential Emergency Board.

"Our negotiators opposed the emergency board's involvement," said Scotty Ford, District 141-M president and lead negotiator for the mechanics group. "Their proposals fell short of what we felt we could achieve in direct negotiations.

The results of today's vote shows our members agree." The 13,000 mechanic and related employees, represented by the International Association of Machinists and Aerospace Workers (IAM) have been in direct and federally mediated negotiations with United Airlines since December, 1999.

With nearly 90 percent of eligible members voting, 68 percent voted to reject the proposal. In separate voting, 86 percent of the membership authorized a strike at United if an enhanced agreement cannot be hammered out.

Tom Buffenbarger, International President of the Machinists Union, urged an immediate resumption of negotiations with United Airlines. "We will travel anywhere, and meet around the clock if necessary for the next six days to reach an agreement," said Buffenbarger. "My advice to Congress and the President remains the same: stay out of this and we will get it done."

"If we achieve significant improvements - and I suspect we will - we will schedule a vote of the membership by mid-March," said Robert Roach, Jr., IAM General Vice President of Transportation.

In separate negotiations, IAM District 141, representing 30,000 Ramp & Stores, Public Contact, Food Services and Security Officers continues to meet in mediated talks with United Airlines. Both IAM districts have been in negotiations with United Airlines since December 1999. All IAM contracts with United became amendable on July 12, 2000.
---