Aeroindustryjobs.com is the leading network for aerospace careers, connecting the most progressive companies with the most qualified career-focused individuals.

---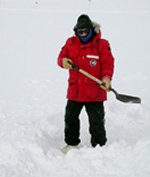 With more than 700 people dying of hypothermia yearly, the IAM Safety Department wants you to know how dangerous it is to work in cold environments.

---


www.tradealert.org is a new website run by the USBIC Educational Foundation, dedicated to protecting American interests against the damaging effects of international trade.
---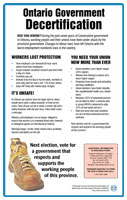 During the past seven years of Conservative government in Ontario, working people and their unions have been under attack by the provincial government. Changes to labour laws have left Ontario with the worst employment standards laws in the country. It's time for Ontario Government decertification.
---


Get Your Convention Gear Check out gear for the 2004 IAM Convention
---

The IAM
Executive Council
International President
R. Thomas Buffenbarger

Secretary Treasurer
Donald E. Wharton

GVP Western
Territory
Lee Pearson
GVP Canada
GVP Canada
Dave Ritchie

GVP Midwest
Territory
Alex M. Bay

GVP Headquarters
Robert V. Thayer
GVP Southern
GVP Southern
Territory
George Hooper

GVP Eastern
Territory
Warren L. Mart

GVP Transportation
Robert Roach, Jr.
Friday, February 15, 2002

IAM-UAL Mechanics Negotiations to Resume
With less than a week remaining before a Feb. 20 strike deadline, IAM leaders will sit down with United Airlines in an effort to hammer out a new deal before the 30-day cooling off period expires.

Earlier this week, the 13,000-member mechanic and related group voted to reject an offer from United containing terms drafted by a Presidential Emergency Board (PEB). "The PEB's recommendations fell short of what we felt we could achieve in direct negotiations," said lead negotiator and District 141-M president Scotty Ford.



The prospect of unwanted congressional involvement in the airline negotiations diminished following a lobbying blitz by IAM members who contacted their representatives in droves urging 'hand's off' union members' collective bargaining rights. "My advice to Congress and the President remains the same," repeated IP Buffenbarger. "Stay out of this and we will get it done."

Related Link:
District 141M
---
NY Die Sinkers First With New Microsite
IAM Die Sinkers Local DS 490, representing skilled workers at American Axle & Manufacturing in Tonawanda, NY, is the first local lodge to take advantage of the IAM's free website hosting service introduced last month.



The upstate New York local now has their own website capable of providing instant local and international union news with additional web pages containing local meeting times and a roster of local officers. The simplified website also has a one-page history of the local and photos of Local 490 Die Sinkers at work.



More than 100 local lodges have signed up for the IAM's Micro Site Service. Locals can select from a number of pre-designed websites and using a simplified content management program, a local web steward can add or remove content by means of the basic cut and paste procedure.



"It was easy to set up, and there was no cost," said web steward Jeff Fox, who maintains the Die Sinkers' new Microsite. "Any local wanting a web site for posting basic information should look into this program."

Take a look: http://ds490.goiam.org
---
Amtrak Reform Council Calls for Breakup
The Amtrak Reform Council (ARC) released its so-called "restructuring plan" this week for the nation's passenger rail system. As predicted by Rail Labor four years ago, the ARC is committed to the destruction of Amtrak and submitted a plan calling for privatization of the passenger rail system in the United States.



Rail Labor has serious concerns about the ARC's plan to break up our national passenger rail system. "Our members, all rail workers, and the traveling public deserve more than the nonsensical approach proposed by the ARC majority report," said General Vice President Robert Roach, Jr.
---
Bush Budget Hammers Seniors
Senior citizens are among the biggest losers if President Bush rams his budget through Congress, notes George Kourpias, who now leads the Alliance for Retired Americans (ARA). "Social Security, Medicare and a prescription drug plan are priority items for most Americans, but the Bush budget fails to even minimally address these concerns," Kourpias said.

Bush still wants to privatize Social Security accounts despite the painful lessons from the growing Enron scandal, which show that workers cannot count on a volatile stock market for their retirement security, Kourpias added. At the same time, President Bush is spending Social Security/Medicare funds to pay for massive tax cuts, he is backing away from the already inadequate spending Congress budgeted for a modest drug plan last year.

---
Business, Labor Unite For Health Care
In a rare joint statement, AFL-CIO President John Sweeny and U.S. Chamber of Commerce President and CEO Thomas Donahue called this week for a unified push to resolve the health care – a crisis grown so severe "it endangers the well-being of our nation as a whole."

"There were 39 million uninsured Americans at the end of 2000, before the economic downturn began. All indications show the recession is making a bad situation worse," Sweeny and Donahue said. "Even during the economic boom of the 1990s, the number of uninsured grew by 10 million."

People without insurance "live sicker and die younger," requiring treatments "more complicated and expensive than if the problems had been caught earlier." The costs of that care are passed along to providers, insurers, businesses and consumers, pushing medical costs further beyond the reach of more companies and individuals.
---