Aeroindustryjobs.com is the leading network for aerospace careers, connecting the most progressive companies with the most qualified career-focused individuals.

---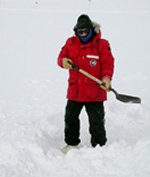 With more than 700 people dying of hypothermia yearly, the IAM Safety Department wants you to know how dangerous it is to work in cold environments.

---


www.tradealert.org is a new website run by the USBIC Educational Foundation, dedicated to protecting American interests against the damaging effects of international trade.
---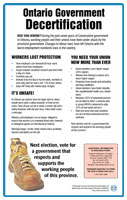 During the past seven years of Conservative government in Ontario, working people and their unions have been under attack by the provincial government. Changes to labour laws have left Ontario with the worst employment standards laws in the country. It's time for Ontario Government decertification.
---


Get Your Convention Gear Check out gear for the 2004 IAM Convention
---

The IAM
Executive Council
International President
R. Thomas Buffenbarger

Secretary Treasurer
Donald E. Wharton

GVP Western
Territory
Lee Pearson
GVP Canada
GVP Canada
Dave Ritchie

GVP Midwest
Territory
Alex M. Bay

GVP Headquarters
Robert V. Thayer
GVP Southern
GVP Southern
Territory
George Hooper

GVP Eastern
Territory
Warren L. Mart

GVP Transportation
Robert Roach, Jr.
Special Edition, Monday, February 18, 2002

IAM Reaches Tentative Agreement with UAL
Washington, D.C., February 18, 2002 - The International Association of Machinists and Aerospace Workers (IAM) announced a tentative agreement today for 15,000 United Airlines Mechanic and Related employees represented by IAM District 141-M.

The landmark five-year accord comes 27 months after negotiations began, and 2 days before a February 20 strike deadline. The Machinists group recently voted to reject a proposal by United Airlines based on recommendations of a Presidential Emergency Board (PEB).

"This agreement fulfills the IAM's promise to negotiate an industry-leading contract – one that recognizes the past sacrifice and current value of these employees," said District 141-M President and lead negotiator Scotty Ford. "This negotiating committee unanimously recommends a 'Yes' vote on the agreement reached today."

The new accord includes improvements over the PEB-brokered proposal. Retirement benefits, application of license premiums, and a plan for retroactive pay were all enhanced. A 'linkage letter' requiring IAM participation in an unspecified recovery plan was modified to allow union members to vote on the plan's terms. A process to expedite the next round of negotiations is also included in the tentative pact.

"Our negotiators worked aggressively for more than two years," said IAM International President Tom Buffenbarger. "Now the most important people involved in these negotiations, our members, will have the final say."

Ratification voting will take place on March 5, 2002. District 141-M and United have mutually agreed to extend the strike deadline to March 7, 2002 to allow time for ratification voting. Full details of the agreement will be available on the District 141-M web site at www.iam141m.org as soon as they are prepared.

"This agreement shows that settlements can be reached without government interference," said General Vice President Robert Roach, Jr. "Not until a firm strike deadline was set and the prospect of further delay eliminated was this agreement possible."

IAM District 141, representing 30,000 Ramp & Stores, Public Contact, Food Services and Security Officers is still in mediated negotiations with United. Both IAM districts have been negotiating with United Airlines since December 1999. All IAM contracts with United became amendable on July 12, 2000.
---