Aeroindustryjobs.com is the leading network for aerospace careers, connecting the most progressive companies with the most qualified career-focused individuals.

---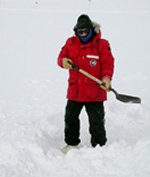 With more than 700 people dying of hypothermia yearly, the IAM Safety Department wants you to know how dangerous it is to work in cold environments.

---


www.tradealert.org is a new website run by the USBIC Educational Foundation, dedicated to protecting American interests against the damaging effects of international trade.
---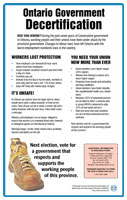 During the past seven years of Conservative government in Ontario, working people and their unions have been under attack by the provincial government. Changes to labour laws have left Ontario with the worst employment standards laws in the country. It's time for Ontario Government decertification.
---


Get Your Convention Gear Check out gear for the 2004 IAM Convention
---

The IAM
Executive Council
International President
R. Thomas Buffenbarger

Secretary Treasurer
Donald E. Wharton

GVP Western
Territory
Lee Pearson
GVP Canada
GVP Canada
Dave Ritchie

GVP Midwest
Territory
Alex M. Bay

GVP Headquarters
Robert V. Thayer
GVP Southern
GVP Southern
Territory
George Hooper

GVP Eastern
Territory
Warren L. Mart

GVP Transportation
Robert Roach, Jr.
Tuesday, February 19, 2002

IAM-Lockheed Negotiations Begin
Job security, pension improvements, health care and higher wages for nearly 6,000 highly skilled Machinists at Lockheed Martin are the top priorities for IAM negotiators who launched the opening round of talks yesterday with representatives of the Bethesda-based defense and aerospace giant.

IP Tom Buffenbarger, GVP Bob Thayer and Southern Territory GVP George Hooper joined the IAM Aerospace Negotiating Team and identified job security as the number one concern for IAM members at Lockheed's five primary locations: Palmdale, CA, Marietta, GA, Vandenberg AFB, CA, Cape Canaveral, FL and Sunnyvale, CA. "Everything revolves around job security," said John Crowdis, IAM Aerospace Coordinator.



Improving the company pension plan at Lockheed will be another priority for IAM negotiators. "The company pension plan at Lockheed replaces only about 25 percent of an employee's income," said Steve Sleigh, IAM Director of Strategic Resources. "Clearly, that's not acceptable."



Wages at Lockheed are barely keeping up with inflation, according to Dick Floyd, a leader of the IAM Aerospace Negotiating Team. "Lockheed is the richest contractor to the United States government," said Floyd. "Surely they can afford to take care of the people who put them in that position."
---
UAL Members to Vote on Tentative Accord
Mechanic and related members of District 141-M will vote on March 5 to accept or reject a new contract proposal reached with only hours re

maining before a February 20 strike deadline.

The 5-year agreement, which was unanimously endorsed by the District 141-M negotiating committee, contains significant improvements over the recently rejected proposal of the Presidential Emergency Board. Specific terms of the new accord are available on the IAM District 141-M website at http://www.iam141m.org/ual.htm.

"This agreement shows that settlements can be reached without government interference," said General Vice President Robert Roach, Jr. "Not until a firm strike deadline was set and the prospect of further delay eliminated was this agreement possible."

With a tentative agreement in hand for the Mechanic and Related group, attention turns to the 30,000 Ramp & Stores, Public Contact, Food Service and Security Guards who are still in mediated negotiations with United. Negotiations for those IAM members at United are expected to resume shortly.
---
IAM Program Offers EAP Tips
The IAM's Community Services Department brought 60 participants to the WWW Center for a comprehensive look at abusive behaviors in both the workplace and home. The first-ever conference took an in-depth look at problems such as drug and alcohol abuse, workplace and domestic violence and other problems that may afflict working families.

Participants gained valuable insights in planning, setting up and administering employee assistance programs (EAPs), as well as learning how to win certification for such useful programs.
---
Wonder About Privatizing Social Security? Take the Test!


Advocates of investing Social Security funds in private stocks have been awfully quiet since the collapse of Enron and the "dot com" sector (plus a national recession) shredded the savings of so many citizens.



But soon, politicians will start complaining again that ordinary Americans are being "denied" the rich returns of the private market and being forced to settle for Social Security.



Those arguments can be put to the test using an "online" calculator. Go to www.women4socialsecurity.org/sscalc4/calculator.htm and enter your birth year and current income. The calculator projects your retirement benefits under the current Social Security system and under the proposed combination of Social Security and a 2 percent diversion into individual private investment accounts.



The results will surprise you.
---
'It Pays to Belong' to the IAM
Two IAM members know the value of a strong union and the protections of a strong contract. Casey Sevy and Randy Elix, members of Local 314, returned to their jobs at a Honeywell facility in Kansas City, Mo. They were terminated after an accident that occurred during weekend maintenance work on high-voltage panels almost four years ago, reports DBR Mike Repke.



An arbitrator ordered the two workers re-instated to their jobs with full back pay and benefits, as well full seniority—minus 100 calendar days. The back pay could amount to more than $100,000 for each of them, Repke noted. Due to the complexity of the case, it took the arbitrator more than three years to issue his 95-page decision.



"This is a good win," Repke said. "We are pleased with the arbitrator's ability to sort out the facts considering the accusations the company made during this case."
---