---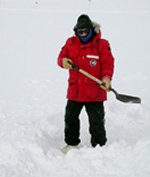 With more than 700 people dying of hypothermia yearly, the IAM Safety Department wants you to know how dangerous it is to work in cold environments.

---


www.tradealert.org is a new website run by the USBIC Educational Foundation, dedicated to protecting American interests against the damaging effects of international trade.
---


On Sunday, Feb, 24 the IAM's website Goiam.org is featured as the "Cool Site of the Day."
---


Get Your Convention Gear Check out gear for the 2004 IAM Convention
---

The IAM
Executive Council
International President
R. Thomas Buffenbarger

Secretary Treasurer
Donald E. Wharton

GVP Western
Territory
Lee Pearson
GVP Canada
GVP Canada
Dave Ritchie

GVP Midwest
Territory
Alex M. Bay

GVP Headquarters
Robert V. Thayer
GVP Southern
GVP Southern
Territory
George Hooper

GVP Eastern
Territory
Warren L. Mart

GVP Transportation
Robert Roach, Jr.
Friday, February 22, 2002

Lockheed Martin Talks In High Gear
Contract negotiations for nearly 6,000 IAM-represented workers at seven Lockheed Martin locations are continuing in Florida. Lockheed and the IAM are exchanging proposals on major issues such as wage, pension, job security and medical improvements.
"Lockheed Martin is trying to pass on medical and other costs to our members and that is unacceptable," said John Crowdis, IAM Aerospace Coordinator. "Lockheed Martin is the largest and most successful defense contractor in the nation, their profits are high yet they want to take away benefits and ship American jobs, which are funded by U.S. taxpayers, overseas. Our members are telling us that they won't stand for this type of corporate greed. Job security is a must in these negotiations."
The current agreements expire on March 1, and a contract vote is scheduled for March 3. "Our negotiating committee will work around the clock to make sure our members have a proposal to consider before March 3rd," said Crowdis.
Information about the Lockheed negotiations is available at the "Lockheed Martin Contract Negotiations" page on the IAM website (http://www.goiam.org/visit.asp?c=2049).
---
Pearson Tapped for Important Economic Panel
California Governor Gray Davis appointed Western Territory GVP Lee Pearson to the state's Economic Strategy Panel. The panel will write a two-year economic development plan for the state and submit it to the Trade and Commerce Agency.
"I thank the Governor for this appointment," said Pearson. "This is a great opportunity to make sure the concerns of California's working families are part of any plan for the state's economic future."
---
Vote to Make Guide Dogs Number One Charity
You can help raise money for Guide Dogs of America with a quick online vote. Each month, Bob's Big Boy Restaurant in Burbank, California asks its customers to choose among three local charities. The owners will donate one percent of dining room sales to the winner. This month, Guide Dogs of America is one of the three charities on the vote list. To vote, just click on this link: vote for Guide Dogs of America. Voting ends on Feb. 28.
Guide Dogs of America was founded by an IAM member more than 50 years ago. An independent charitable organization, Guide Dogs of America provides professionally trained guide dogs and instruction in their use, free of charge, to blind and visually impaired individuals.
---
Help Fund Free Mammograms


You can help a woman in need get access to a free mammogram by simply visiting the Breast Cancer site (http://www.thebreastcancersite.com) and clicking on the pink button "Fund Free Mammograms." Corporate sponsors make donations to pay for mammograms based upon the number of daily visits to the site.

"It takes less than a minute to go to the site and click on the "Fund Free Mammogram" button," said IAM Women's Department Director Cheryl Eastburn. "That simple gesture could save the life of a woman that can't otherwise afford this important health test."
---
Goiam is 'Cool Site of the Day' on Feb 24
The IAM's Goiam.org has been named Cool Site of Day for Sunday, February 24. This honor is given to web sites whose content is timely and useful. Visitors to the site can vote to make Goiam the cool site of the month.
---