---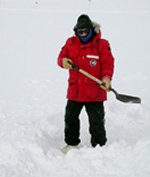 With more than 700 people dying of hypothermia yearly, the IAM Safety Department wants you to know how dangerous it is to work in cold environments.

---


www.tradealert.org is a new website run by the USBIC Educational Foundation, dedicated to protecting American interests against the damaging effects of international trade.
---


On Sunday, Feb, 24 the IAM's website Goiam.org was featured as the "Cool Site of the Day."
---


Get Your Convention Gear Check out gear for the 2004 IAM Convention
---

The IAM
Executive Council
International President
R. Thomas Buffenbarger

Secretary Treasurer
Donald E. Wharton

GVP Western
Territory
Lee Pearson
GVP Canada
GVP Canada
Dave Ritchie

GVP Midwest
Territory
Alex M. Bay

GVP Headquarters
Robert V. Thayer
GVP Southern
GVP Southern
Territory
George Hooper

GVP Eastern
Territory
Warren L. Mart

GVP Transportation
Robert Roach, Jr.
Tuesday, February 26, 2002

Lockheed Negotiations Stall on Job Security, Pensions




There is little progress to report on key issues in IAM contract talks for 6,000 IAM members at aerospace giant Lockheed Martin, according to John Crowdis, IAM Aerospace coordinator. "Job security and pensions are two of our members' main issues. Good pay and benefits mean nothing if you are laid off or your job is shipped overseas.





"Lockheed is a successful and highly profitable company," said Crowdis. "They just won the Joint Strike Fighter contract, the biggest in history. They can afford to share those profits with the workers who spent years making Lockheed what it is today." Crowdis added that Lockheed is proposing to dramatically increase insurance premiums for employees.



"Some of our members are paying Lockheed every month, instead of getting a pension check," said Crowdis. "The cost of their insurance is greater than the pension they receive from Lockheed."



Negotiations will continue in Florida to replace the current contract between Lockheed Martin and the Machinists Union, which expires at midnight, March 1, 2002.
---
Enron Paid DeLay Staff For Secret Deregulation Push


Enron Corp. paid key members of House Majority Whip Tom DeLay's political and fundraising team $750,000 "to secretly conduct an aggressive grassroots campaign pushing energy deregulation" the Capitol Hill newspaper Roll Call reported Monday.



DeLay's "inner circle" created "a coalition financially dominated by Enron, Americans for Affordable Electricity" to launch "a national grassroots campaign operated solely at the direction and benefit of Enron," according to Roll Call.



The campaign aimed to deregulate the $300 billion a-year electricity market in all 50 states by targeting key Congressional races and by intensive lobbying directed at Congress as well as state regulatory commissions and legislatures.



One tactic used by Enron's phony "coalition" consisted of "drafting editorials and then approaching local school board members to submit them to newspapers under their own names" to create the appearance of public support for deregulating energy markets, Roll Call reported.

The key operatives hired by Enron were DeLay's former chief of staff Ed Buckham; Karl Gallant, consultant to DeLay's political action committee and Ed Hoy, a partner to a another political consulting firm employed by DeLay, according to Roll Call.



"DeLay personally recommended to Enron officials that they hire the team of strategists who make up the inner circle of his political and fundraising machine," Roll Call wrote. DeLay also personally sponsored legislation to deregulate electricity markets nationwide and organized a 1998 pro-deregulation "Power Summit" featuring Enron CEO Jeffery Skilling in Houston, the story continued.
---
IAM & NWA Fight Passenger Rage
The IAM and Northwest Airlines announced plans today for a program to fight passenger rage and increase workplace safety for airport employees. Both the union and the company agreed the problems must be tackled on two levels. "The first is legislation," said GVP Robert Roach, Jr. "Interfering with the duties of a customer service agent must be made a federal offense, as it is with in-flight crews."

The second step in the program calls for revised employee training, including an incident reporting system, swift prosecution of offenders and support from airport authorities. The program's goal is to inaugurate the program at a single U.S. airport and expand the program to create an effective zero tolerance policy to combat disruptive passenger behavior.

"We are pleased that Northwest Airlines is the first airline to step up to the plate regarding this issue," said Roach. "A concerted effort among the airlines, airport regulators, airport security and the union will be the focus of the program the IAM is developing."
---
Senior Issues Take Center Stage
The spotlight now shifts towards Social Security and other senior issues as the 2002 election cycle heats up. The spreading scandal from the Enron collapse and its bankrupt pension program has pushed retirement security to center stage.

The Alliance for Retired Americans (ARA) issued its first Congressional Voting Record evaluating members of the House and Senate on 10 key issues, including a Medicare prescription drug benefit, Social Security privatization schemes, patient's bill of rights and other issues of major importance to senior citizens and disabled Americans.

"The Alliance is committed to working with Congress to pass legislation that improves the quality of life for older Americans," said George Kourpias, ARA president. "We encourage seniors across the nation to join the Alliance and take a hard look at who in Congress has been supporting our generation—a generation that has sacrificed so much for this country."

The Alliance is comprised of more than 2 million union retirees and other retired Americans working together to make their voices heard in the political arena. For more information, check out the Alliance website at www.retiredamericans.org
---
Full Slate of Airline Contract Talks on Tap
United Airlines Ramp and Customer Service members of District 141 look to contract talks in Chicago this week.

"We are prepared to push as hard as necessary to get the contracts our members deserve," said Randy Canale, District 141 president and lead negotiator for the IAM's largest group at United. "We are unwilling to discuss United's rumored recovery plans until our members' recovery is complete."

District 143 is gearing up for negotiations with two major airlines this year, Northwest Airlines and Alaska Airlines. The Clerical, Office and Passenger Service agreement at Alaska becomes amendable on October 29, 2002 and all IAM-Northwest agreements are amendable on February 25, 2003.

Separately at United, 13,000 mechanic and related members of District 141-M are preparing to vote on a 5-year tentative accord reached after members rejected a settlement that included recommendations of a Presidential Emergency Board.
---
Steelworkers Set White House Rally
A White House rally set for Feb. 28 demanding a strong and vibrant steel industry will draw thousands of Steelworkers and their supporters from across the nation urging President Bush to adopt a 40 percent tariff on imported steel.

More than 250 buses have been chartered in steelmaking communities from Minnesota to Alabama, other supporters are expected to drive to the nation's capital for the "Countdown to Justice" rally and march, sponsored by Stand Up for Steel, a coalition of leading steel companies and United Steelworkers of America. The rally takes place 12 days before President Bush is expected to decide whether to adopt the stronger tariff, seen as the key to leveling the playing field for the U.S. steel industry and slow the dumping of steel products produced in low-wage countries around the globe.
---
Poll: Increase Minimum Wage Now
In a new poll of likely voters, Americans overwhelmingly see a minimum wage hike as key to boosting the economy, while calling for a much stronger government role in ending poverty and creating jobs. A stunning 77 percent of the likely voters favor an increase from the current $5.15 an hour to $8. Contrary to conventional wisdom, every demographic group favored an increase in the minimum wage.

Americans clearly understand the federal poverty line is set unrealistically low. Half of the voters believe a family of four needs an income of at least $45,000 a year to make ends meet, 26 percent said that income should be $25,000. The U.S. Census Bureau sets the poverty line for a family of four at a meager $18,000.

The poll, conducted for the Ms Foundation for Women, found "the economy and jobs" is the biggest concern for voters, followed by education and retirement/Social Security.
---