Violence Probed at FTAA Protest
Appearing before a citizen's panel investigating violence at the FTAA protests in Miami, AFL-CIO Secretary-Treasurer Richard Trumka angrily rebutted police claims that union members were responsible for problems during the two-day trade summit.
"The Miami Police Department's performance before this panel was a farce," said Trumka. "They used this panel as a public platform to whitewash their own record and twist the truth."
The forum also drew dozens of labor activists who charged police with assaulting peaceful protestors and violating agreements to provide safe passage for busloads of senior citizens headed for a labor rally at Bayfront Park.
The massive response by police to last November's largely peaceful protest continues to draw scrutiny and criticism. In a recent PBS special, graphic footage showed police firing tear gas and rubber bullets at protestors and news crews. The AFL-CIO is calling for the removal of Miami Police Chief John Timony, who said he was "completely satisfied" with police actions during the protest. "We did everything according to the book – the way we planned it."
Federal Worker Unions Demand Answers
Leaders from more than two-dozen unions representing nearly 700,000 government employees met with representatives of the Department of Defense (DoD) to demand an explanation for DoD plans to scrap collective bargaining in the name of national security.
"This proposal by DoD leads the wish list of an anti-union administration that is using national security as an excuse to turn back the clock on union rights," said Frank Carelli, director of the IAM Government Employees Dept.
Congress authorized modifications to rules governing DoD workers last year following an intense lobbying campaign by the Bush administration and Defense Secretary Donald Rumsfeld. The changes were necessary, according to Rumsfeld, to help the DoD carry out its war on terrorism.
Among changes proposed are the replacement of collective bargaining with a non-binding consultation process; the elimination of a jointly controlled grievance procedure and exclusion of many DoD employees from union membership, including attorneys, work leaders and professional employees.
Supermarket Strikers Celebrate Return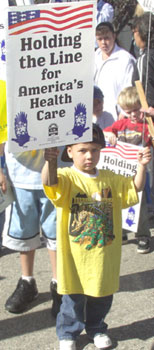 The longest supermarket strike in U.S. history ended this week when grocery workers in Southern California voted by an 86 percent margin to return to work. More than 70,000 members of the United Food and Commercial Workers (UFCW) held out for 139 days over pension benefits and the cost and scope of health care.

"The men and women on the picket lines are genuine heroes," said UFCW President Douglas Dority. "Their sacrifice for affordable family health care has motivated and activated workers across the nation."

Supermarket owners blamed competition from low wage Wal-Mart for the statewide effort to eliminate health care benefits for grocery workers. Union members from across the country came to the aid of strikers, using the Internet to make thousands of individual contributions to support the workers' strike fund. By a unanimous vote of the IAM Executive Council, the Machinists Union contributed $100,000 to support the strike.

"We are approaching a crossroads where this problem must be addressed on a national level," said IP Tom Buffenbarger. "Workers must not be asked to sacrifice their health to boost the profit margins of large companies. We need a better solution."
IAM Wins Agreement for 700 Airport Workers
The IAM reached an agreement with SecuriGuard Federal Screening Services Ltd. for voluntary recognition of its 700 employees, all IAM members.
With SecuriGuard winning the bid for the pre-board screening contract, all members remain employed in their existing jobs with existing salaries, seniority and benefits. AeroGuard, who lost the bid, previously employed the IAM members.
The IAM and SecuriGuard reached the agreement subject to probationary clauses. "This agreement is now going out to our members for ratification," said Dave Ritchie, IAM General Vice President for Canada.
"This agreement keeps our membership's seniority intact as well as maintaining their other rights," said IAM General Chair Mike Clegg, who was involved in the negotiations. The members of IAM Local Lodge 16 work at Vancouver International, Kamloops, Cranbrook, Prince George, Comox, Kelowna and Victoria airports in British Columbia.
Smith Named Special Rep for Southern Territory
IP Tom Buffenbarger named Terry L. Smith of Fort Worth, TX to join the Southern Territory staff as a Special Representative, effective March. 1, 2004.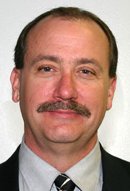 "Brother Smith brings years of experience in all facets of organizing and representing members," said Southern Territory GVP Bob Martinez."I am confident Brother Smith will be a vital part of our territory and its future. I hope everyone will give him a warm welcome to the staff."
Smith initiated into the IAM June 1979 in Local Lodge 776A while working as an assembler at General Dynamics in Fort Worth. A succession of leadership positions followed, including Committeeman, District delegate, legislative committee, and Vice President of the Texas AFL-CIO. He became a Business Representative for District Lodge 776 on February 1994, recently serving as Assistant Directing Business Representative. He is married to wife LaTisha, and has two children and three grandchildren.
Legislative Conference Set for May 10-13
The 2004 IAM Legislative Conference will take place May 10-13, 2004 at the Hyatt Regency in Washington, D.C. Delegates planning to attend the conference are reminded to pre-schedule meetings with their Congressional Representatives and Senators for the afternoons of May 11 and 12.
Hotel reservations for the Conference can be made by contacting the Hyatt Regency Washington at 202-737-1234. Be sure you identify yourself as a member of the Machinists Union. The cut off date for reservations is April 9, 2004.
---
Past iMail|Your Email|Visit www.goiam.org|Print Version|Sign-Up for iMail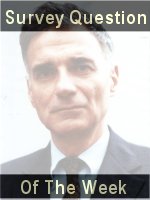 Ralph Nader wants to run for president, should he be . . . more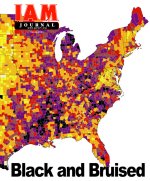 President Bush keeps saying the recession is over, but in counties across America, families struggle to find work. JOBS will be a driving force in the 2004 election. Read the Spring 2004 IAM Journal.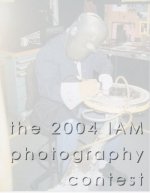 The IAM is repeating its members-only photo contest again this year and you are encouraged to enter. Photo entries should catch IAM members at work in unposed photos. If your entry wins, you'll win a cash prize and your photo will appear in the 2005 IAM Calendar. Go to: pc2005.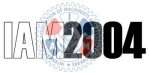 See who works for you, how the IAM is structured, and what services the IAM offers. Go to: IAM2004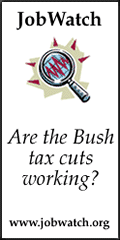 President Bush's promise of new jobs is falling far short. Find out how much at www.jobwatch.org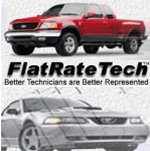 FlatRateTech is an organization "created for and by Ford and Lincoln Mercury service technicians solely to speak as one loud voice rather than 50,000 smaller voices," according to their website http://flatratetech.com. The fast-growing site offers forums for Ford customers, technicians and dealers to exchange information.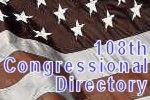 The 108th Congressional Directory . . . get your copy. Send $5 to the MNPL Education Fund, c/o IAMAW, 9000 Machinists Place, Upper Marlboro, MD, 20772.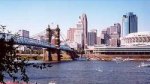 The official site for the 36th Grand Lodge Convention to be held in 2004 in Cincinnati, Ohio is now online. Check it our for convention news, sponsorship offers, and convention gear.