CBTU Elects Karen Peek Executive VP
The Coalition of Black Trade Unionists (CBTU) Washington, D.C. chapter elected the IAM Aerospace Department's Karen Peek to executive vice president. Nominated by President Gwend Johnson, Peek will coordinate activities with other CBTU regional chapters and help plan for the CBTU National Convention to be held in May in Atlanta, Georgia.
The CBTU is focusing on this year's presidential election and plans an extensive get-out-the-vote campaign in the months before the election, said Peek. "People need to be aware of the issues, they need to register, and they need to vote."
Peek said there are a number of challenges on the horizon for the CBTU. "I'm just glad I can be there to help meet those challenges."

Information about th4e CBTU: http://cbtu.org/
Made in the USA
In a welcome change from the relentless exporting of U.S. jobs by multinational corporations, AgustaWestland is expected to announce the production of it's newest single-engine helicopter, the A119 Koala, will move from Italy to Philadelphia, PA.
The move comes as American workers and taxpayers increase pressure on the U.S. Congress to Buy American and protect U.S. jobs.
Mr. Stephen Moss, president of AgustaWestland Inc., said the move to Philadelphia is "part of a larger corporate strategy of building our helicopters in the U.S., where we can be closer to our customers and create jobs."
The A119 Koala is intended for use by news stations, oil companies, law enforcement and hospitals. Mr. Moss said the production line is scheduled to be up and running by the end of summer and is expected to produce 15 to 20 helicopters a year to start.
AgustaWestland recently teamed up with Lockheed Martin Corp. and Textron Inc.'s Bell Helicopter unit to compete for the contract to build the next fleet of "Marine One" helicopters. Marine One helicopters are the familiar green and white helicopters regularly seen landing on the White House lawn.
Court Sends US Airways Dispute to Arbitration
The U.S. Third Circuit Court of Appeals denied a request for the full thirteen-member court to rule on US Airways' subcontracting of Airbus heavy maintenance. The decision opens the door for the dispute to be resolved through arbitration.
"The appellate court did not rule that US Airways has the right to subcontract our work," said GVP Robert Roach, Jr. "They only ruled that the dispute should be settled through arbitration. We will expedite the process and we are confident that our members will prevail." The IAM is seeking a decision that includes damages for members affected by US Airways' flagrant contract violation.
The National Transportation Safety Board recently cited poor maintenance practices by an independent maintenance provider as a factor in last year's Air Midwest crash of a Beech 1900D in Charlotte, NC. "Subcontracting maintenance work can be a very costly way to save money," said Roach.

More: http://www.goiam.org/territories.asp?c=5219

White House Gags Scientists
Dozens of scientists and Nobel Prize winners signed an open letter accusing the White House of manipulating, distorting and censoring scientific research for political purposes.
The letter was accompanied by a 46-page report from the Union of Concerned Scientists who said the White House ordered massive changes to reports on global warming; suppressed findings of pollution studies and ordered the removal of highly qualified scientists from lead poisoning panels and replaced them with industry representatives.
"Across the board there is an attempt to muzzle and silence scientists who disagree with either the administration's ideological agenda or the agenda of its corporate constituents," said Philip E. Clapp, president of the National Environmental Trust.
Scientists and researchers are also concerned over administration plans to "peer review" federal regulations, excluding academic scientists while encouraging participation by scientists representing the industries being regulated.
Adding fuel to the controversy, President Bush recently dismissed two members of the Council on Bioethics and replaced them with three new members. All three are known for holding views that mirror the president's political positions.
Air Canada Ordered to Scrap Employee Survey
In a victory for the IAM and other unions representing employees at Air Canada, the Canadian Industrial Relations Board ordered management at the carrier to cease and desist from conducting unauthorized polling of unionized employees on the issue of pension restructuring.
The board also ordered Air Canada to destroy all information gathered by way of the poll and to advise all unionized employees accordingly.
Additionally, Air Canada must cease and desist from communicating directly with the unionized employees on the issue of pension restructuring without the agreement of consent of the bargaining agents.
Click here to read full text of the board's order compelling Air Canada to respect the representation rights of represented employees at the airline.
IAM Renews Rail Proffer Request
Following a meeting between IAM rail negotiators and management representatives from the nations freight rail carriers, the IAM requested a proffer of arbitration for the fifth time in the four-year long negotiations.
"Further negotiations would be pointless," said GVP Robert Roach, Jr. "We are being held hostage by a Republican-controlled National Mediation Board (NMB). The agency has failed in its mandate to bring these negotiations to its ultimate conclusion, a collectively bargained agreement. Clearly, a change is needed."
More than 1,500 IAM members contacted their Senators and Congressional Representative as part of the IAM's campaign to urge Congress to force the NMB to advance the negotiations process. More information on the IAM's campaign is available at www.goiam.org/territories.asp?c=5089.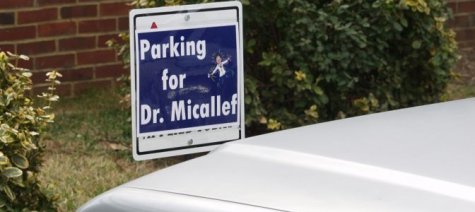 The Doctor Is In
Charlie Micallef, assistant director of the IAM's William W. Winpisinger Education and Technology Center, is now Dr. Charles Micallef ― having just earned his Ph.D from Cincinnati, Ohio's Union Institute and University

His dissertation was "Ancient Labor's Untold Story: Evidence of Workers' Organization from 3000 BCE to 550 CE in the Mediterranean World."

"Charlie put in a lot of work to earn this degree and all of us are proud of him," said Winpisinger Center Director Jim Leslie. "It reflects the commitment that everyone here at the Center makes to provide the best training for our members, bar none."
---
Past iMail|Your Email|Visit www.goiam.org|Print Version|Sign-Up for iMail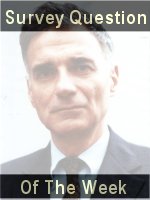 Ralph Nader wants to run for president, should he be . . . more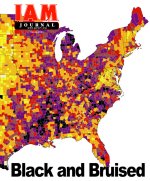 President Bush keeps saying the recession is over, but in counties across America, families struggle to find work. JOBS will be a driving force in the 2004 election. Read the Spring 2004 IAM Journal.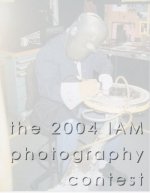 The IAM is repeating its members-only photo contest again this year and you are encouraged to enter. Photo entries should catch IAM members at work in unposed photos. If your entry wins, you'll win a cash prize and your photo will appear in the 2005 IAM Calendar. Go to: pc2005.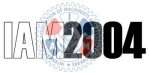 See who works for you, how the IAM is structured, and what services the IAM offers. Go to: IAM2004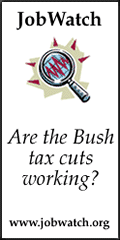 President Bush's promise of new jobs is falling far short. Find out how much at www.jobwatch.org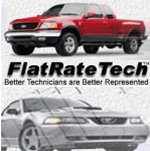 FlatRateTech is an organization "created for and by Ford and Lincoln Mercury service technicians solely to speak as one loud voice rather than 50,000 smaller voices," according to their website http://flatratetech.com. The fast-growing site offers forums for Ford customers, technicians and dealers to exchange information.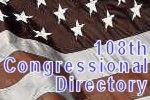 The 108th Congressional Directory . . . get your copy. Send $5 to the MNPL Education Fund, c/o IAMAW, 9000 Machinists Place, Upper Marlboro, MD, 20772.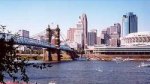 The official site for the 36th Grand Lodge Convention to be held in 2004 in Cincinnati, Ohio is now online. Check it our for convention news, sponsorship offers, and convention gear.