Jobs Rally Rocks Capitol Hill
Hundreds of sign carrying union members packed a Senate hearing room in Washington, D.C. last week to oppose the official Bush administration view that outsourcing is "good for the U.S. economy."
The rally followed a hearing where workers gave emotional testimony before the Senate Democratic Policy Committee about the massive impact of outsourcing on small towns in America. "It's like we were hit by a tornado," said UAW Shop Steward Dave Doolittle, about the news that Electrolux would shut down its Greenville, MI facility and move to Mexico. Doolittle was overcome and momentarily unable to continue when asked what would happen to his town of 8,000 once the 2,700 jobs at Electrolux were gone. "It is agonizing," said Doolittle in his remarks "It's like a stomach ache that won't go away."
Noting comments by the President's top economic advisor, Gregory Mankiw, that outsourcing was "just another way of doing international trade," New Jersey Senator Jon S. Corzine blasted the president for failing to acknowledge the size or impact of the nation's employment crisis. "Instead of focusing on policies that will create real jobs, this Administration pretends that things are going well," said Corzine. "That doesn't ring true for millions of Americans who are giving up hope of finding work."
Terrorist of the Year?
A Massachusetts high school teacher named to receive a prestigious "Teacher of the Year" award in Washington, D.C. declined the honor in protest over anti-union remarks made by U.S. Education Secretary Rodney Paige.

Jeffrey R. Ryan teaches history at Reading Memorial High School in Reading, MA and refused to attend the award ceremony saying he "could not shake that man's hand after he made those remarks." Ryan referred to Paige's calling his union a "terrorist organization" during a Feb. 27 meeting with U.S. governors.

Following a storm of protest, Paige apologized for the remark, calling it a "bad joke." The National Education Association is calling for Paige's resignation.
Machinists Picket US Airways Hubs
IAM members conducted informational picketing last week in Boston, MA; Pittsburgh, PA; Philadelphia, PA; and Charlotte, NC to protest US Airways' treatment of its employees and passengers.
IAM members called on US Airways customers to contact the airline's CEO, David Siegel, and urge him to focus on building the airline rather than forcing employees and loyal customers to pay for his mismanagement.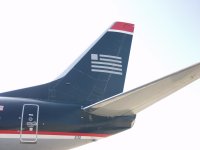 "The IAM has identified ways US Airways could save $80-100 million annually within the framework of our current collective bargaining agreements," said GVP Robert Roach, Jr. "There is no logical reason why the airline would rather pick our members' pockets instead of their brains."
Since emerging from bankruptcy, US Airways has violated existing contracts, blamed employee unions for management's failure to produce an effective business plan and threatened to sell off some of the carrier's most profitable assets if employees don't agree to amend their labor contracts.
Workers' Memorial Day - April 28, 2004
The IAM will hold a special ceremony on April 28 at the William W. Winpisinger Center in Hollywood, Maryland to honor members who died on the job.

The memorial service will take place at the IAM Workers' Memorial Lighthouse, where fallen workers are immortalized with individual bricks bearing their name and date of their death.
The first Workers Memorial Day was observed in 1989. April 28 was chosen because it is the anniversary of the Occupational Safety and Health Administration and the day of a similar remembrance in Canada. Each year more than 60,000 workers die from job injuries and illnesses and another 6 million are injured.
More information on Workers' Memorial Day :
http://www.goiam.org/visit.asp?c=5234
Offshore Aircraft Repair Invites Disaster
The Machinists Union testified at a February 27 meeting called by the Transportation Security Administration (TSA) to explore ways to improve security at foreign aircraft repair stations.
"Untrained, unqualified and sometimes unknown individuals have unfettered access to U.S. aircraft during maintenance overhauls performed at foreign repair stations," testified IAM Airline Coordinator Jim Varsel. "The most effective way to eliminate the risk of aircraft sabotage that could occur at a foreign repair station is simple: U.S.-based airlines should be required to have their scheduled maintenance performed within the borders of the United States."
Representatives from the AFL-CIO's Transportation Trades Department and the Transport Workers Union also testified at the meeting. The IAM's comments can be viewed at www.iamaw.org/publications/pdfs/IAM_TSA_Testimony.pdf.
---
Past iMail|Your Email|Visit www.goiam.org|Print Version|Sign-Up for iMail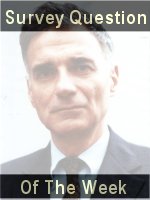 Ralph Nader wants to run for president, should he be . . . more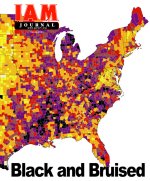 President Bush keeps saying the recession is over, but in counties across America, families struggle to find work. JOBS will be a driving force in the 2004 election. Read the Spring 2004 IAM Journal.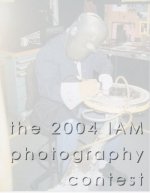 The IAM is repeating its members-only photo contest again this year and you are encouraged to enter. Photo entries should catch IAM members at work in unposed photos. If your entry wins, you'll win a cash prize and your photo will appear in the 2005 IAM Calendar. Go to: pc2005.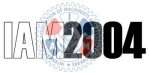 See who works for you, how the IAM is structured, and what services the IAM offers. Go to: IAM2004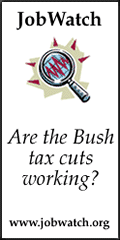 President Bush's promise of new jobs is falling far short. Find out how much at www.jobwatch.org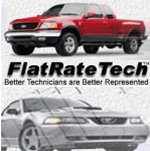 FlatRateTech is an organization "created for and by Ford and Lincoln Mercury service technicians solely to speak as one loud voice rather than 50,000 smaller voices," according to their website http://flatratetech.com. The fast-growing site offers forums for Ford customers, technicians and dealers to exchange information.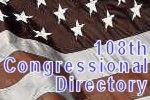 The 108th Congressional Directory . . . get your copy. Send $5 to the MNPL Education Fund, c/o IAMAW, 9000 Machinists Place, Upper Marlboro, MD, 20772.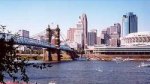 The official site for the 36th Grand Lodge Convention to be held in 2004 in Cincinnati, Ohio is now online. Check it our for convention news, sponsorship offers, and convention gear.