---
Fox in the Henhouse?
President Bush's first choice for the position of Assistant Secretary of Commerce for Manufacturing may be withdrawn even before the nomination is officially announced.
The presumptive nominee, Nebraska factory owner Anthony F. Raimondo, found himself in hot water when it was revealed his company laid off 75 U.S. workers in 2002 after announcing plans to build a new factory in China.
"What kind of solutions could we expect from a man who is so clearly part of the problem?" asked IP Tom Buffenbarger. "This choice is an insult to the millions of U.S. workers who have already lost their jobs to factories in China and quite possibly a death sentence for those manufacturing jobs that remain."
Raimondo, who contributed the maximum to President Bush's reelection campaign, also serves on the board of the National Association of Manufacturers, an organization that has lobbied to strip 8 million workers of federal overtime protections, consistently opposed any effort to increase the minimum wage and fought workplace safety laws.
Click here: www.americanprogress.org for additional information on Raimondo's union busting activities and the $123,000 fine proposed by OSHA for alleged safety violations.
Meanwhile, the U.S. trade deficit climbed to a monthly record of $43.1 billion in January as imports continued to flood in from China and American exports were hurt by slumping demand from Europe and elsewhere. The value of Chinese products imported into the U.S. increased by $1.6 billion in January alone.
To view a related video click on the link: "The Fox Is In the Henhouse" (in Windows Media Player format).

U.S. Job Growth in Free Fall
The U.S. Department of Labor released economic data last week that failed to measure up to President Bush's robust predictions. Non-farm jobs increased by only 21,000 in February - substantially lower than the 125,000 new jobs that were expected.
The official unemployment rate in the U.S remained steady at 5.6 percent with more than 8 million Americans unemployed or underemployed. With the presidential election looming large, the lack of job creation could be a deciding factor. A new report by the nonprofit Economic Policy Institute (www.epinet.org) released March 4 finds that long-term unemployment—when a jobless worker has looked for work six months or more—rose by 198.2 percent between 2000 and 2003.
Last month was the third straight month that job growth in the U.S. was much lower than forecasted, despite repeated claims by analysts that the economy is on the upswing.
To view a related video, click on the link "The Jobs are Still Missing in Action" (in Windows Media Player format).

Debate Begins on Pension Legislation
A long awaited debate over changes to the formula governing contributions to the nation's defined benefit pension plans is underway in Congress, with a congressional conference committee meeting this week to resolve differences in House and Senate bills.
Both bills provide specific relief for airlines that are struggling to overcome the economic after effects of the 9/11 attacks. The Senate version goes further, allowing companies with under funded plans to apply for temporary waivers that would allow them to pay a smaller percentage of their required contribution.
Additionally, both House and Senate bills would change the current formula, based on 30-year Treasury bonds, which has long been used to determine the amount companies contribute to defined benefit plans. The changes under consideration would not reduce the monthly pension amounts for current or future retirees.
The Pension Benefit Guaranty Corp. estimates the new formula, based on a blend of corporate bond index rates, could save struggling companies up to $80 million this year and next.

Ontario Workers Win IAM Representation
After 14 months, the 73 employees of Nefab, Inc., in Peterborough, Ontario won the IAM representation they wanted. The new members manufacture transport packaging for a number of companies across Canada.
The win did not come easily. At one of the company captive audience meetings, the employees were being told they didn't need a union or a collective bargaining agreement. One of our new brothers asked the CEO whether or not he had an employment contract with Nefab. The meeting concluded without an answer.
"Obviously, getting a voice in the workplace was a major issue for these workers", said IAM Organizer, Scott Jackson.

Supreme Court Chief Justice Hints at Retirement
Adding a new dimension to the upcoming presidential elections, the chief justice of the U.S. Supreme Court says he is considering retirement.
Justice William Rehnquist said that at age 79, "you can not help but think about retiring." Rehnquist, a Nixon appointee, said he was "not making news" with his comments and declined to say how long he planned to remain on the bench. When asked if he would stay on the court for the foreseeable future, he replied, "Well, I'll just stick with what I just said."
Appointed by the president and confirmed by the Senate, Justices on the Supreme Court hold their positions for life unless they retire. There have been no vacancies on the court since 1994.

Gas Prices Fuel Spike in CPI
The highest gasoline in nearly a year drove the Consumer Price Index (CPI) .5 percent higher in January, the largest increase since February of last year, according to the United States Department of Labor.
The spike in the Consumer Price Index, which measures the average change in prices of goods and services purchased by households, is mainly attributed to the rising gas and energy prices.
Gas prices rose sharply by 8.1 percent in January, according to the Labor Department, which also reported significant increases in other energy areas such as home heating. As of last week, the average price for a gallon of gas was $1.72 for regular, $1.82 for midgrade, and $1.91 for premium. Gas prices in San Diego, CA reached $2.19 a gallon, the highest in the nation.

---
Past iMail|Your Email|Visit www.goiam.org|Print Version|Sign-Up for iMail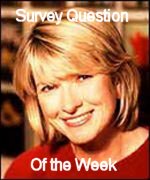 Should Martha Stewart Serve Time in Jail. . . more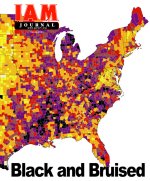 President Bush keeps saying the recession is over, but in counties across America, families struggle to find work. JOBS will be a driving force in the 2004 election. Read the Spring 2004 IAM Journal.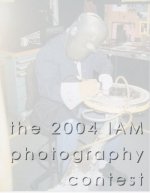 The IAM is repeating its members-only photo contest again this year and you are encouraged to enter. Photo entries should catch IAM members at work in unposed photos. If your entry wins, you'll win a cash prize and your photo will appear in the 2005 IAM Calendar. Go to: pc2005.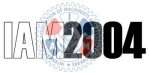 See who works for you, how the IAM is structured, and what services the IAM offers. Go to: IAM2004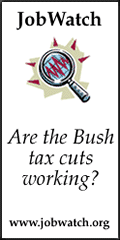 President Bush's promise of new jobs is falling far short. Find out how much at www.jobwatch.org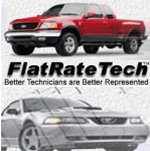 FlatRateTech is an organization "created for and by Ford and Lincoln Mercury service technicians solely to speak as one loud voice rather than 50,000 smaller voices," according to their website http://flatratetech.com. The fast-growing site offers forums for Ford customers, technicians and dealers to exchange information.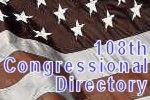 The 108th Congressional Directory . . . get your copy. Send $5 to the MNPL Education Fund, c/o IAMAW, 9000 Machinists Place, Upper Marlboro, MD, 20772.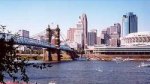 The official site for the 36th Grand Lodge Convention to be held in 2004 in Cincinnati, Ohio is now online. Check it our for convention news, sponsorship offers, and convention gear.