Trbovich To Be Canadian Communications Director
Canadian labor journalist Bill Trbovich will replace retiring Canadian IAM Communications Director Neville Hamilton. Trbovich began his career in journalism in his hometown of Sault Ste. Marie, Ontario in 1973. He worked in radio and television in North Bay, Peterborough and Kitchener, Ontario before moving into public affairs with De Havilland Aircraft in 1982.



He returned to broadcasting with CBC Radio in Toronto in 1983. In fall of 1984 he joined the Global Television Network where he spent 15 years as the national network's 'Labour Specialist'. In the spring of 1999, Bill left broadcasting to take on the position of Supervisor of Public Affairs for the Ontario Public Service Employees Union.

In August 2001, he left OPSEU to develop media campaign strategies, promotional and training videos, Internet news and web site creation as well as media training services for organized labour and the aviation industry.

HPWO Partnership on Display in Oklahoma
"Saving jobs and creating jobs by helping a business grow is the goal of the IAM High Performance Work Organization (HPWO)," says GLR Jim Reid about a budding partnership between the IAM and two contractors at Vance Air Force Base in Enid, OK.
Members of IAM Local 898 and management representatives from Dyncorp and Trend Western met earlier this month to launch the HPWO's signature program of increased participation and expanded decision making for contract workers at the base.
Nearly 900 IAM members at Vance AFB work in aircraft maintenance, service and supply areas of the base. "This is good news for Vance Air Force Base, Enid and the work force," said DBR Jerry McCune.
Improved efficiency and better labor-management relations at the base could be important factors as government officials weigh candidates for the next round of base closures, scheduled for 2005. Click http://www.goiam.org/visit.asp?n=93 for more information about HPWO partnerships.

U.S. Companies Prime GOTV Efforts
Big Business is taking a page out of the union playbook as they begin a push to register employees to vote and are ready to establish get-out-the-vote efforts come election time. The thinking is that employees will probably vote for a candidate the company favors. The Washington Post reports that 99 of the 150 companies in the Business Roundtable are participating in a voter registration program.

While the voter registration drives are supposedly non-partisan, Republican leaders expect the voters signed up in the registration drives to be pro-business and therefore vote Republican. Union members have long been counted on to contribute the lions share of support for get-out-the-vote efforts for worker-friendly candidates — more often than not Democrats.
---
Past iMail|Your Email|Visit www.goiam.org|Print Version|Sign-Up for iMail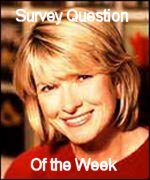 Should Martha Stewart Serve Time in Jail. . . more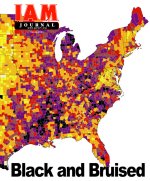 President Bush keeps saying the recession is over, but in counties across America, families struggle to find work. JOBS will be a driving force in the 2004 election. Read the Spring 2004 IAM Journal.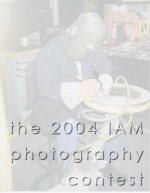 The IAM is repeating its members-only photo contest again this year and you are encouraged to enter. Photo entries should catch IAM members at work in unposed photos. If your entry wins, you'll win a cash prize and your photo will appear in the 2005 IAM Calendar. Go to: pc2005.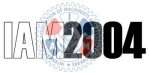 See who works for you, how the IAM is structured, and what services the IAM offers. Go to: IAM2004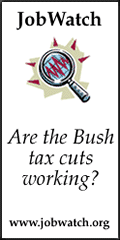 President Bush's promise of new jobs is falling far short. Find out how much at www.jobwatch.org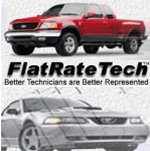 FlatRateTech is an organization "created for and by Ford and Lincoln Mercury service technicians solely to speak as one loud voice rather than 50,000 smaller voices," according to their website http://flatratetech.com. The fast-growing site offers forums for Ford customers, technicians and dealers to exchange information.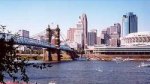 The official site for the 36th Grand Lodge Convention to be held in 2004 in Cincinnati, Ohio is now online. Check it our for convention news, sponsorship offers, and convention gear.