Thursday, March 25, 2004
---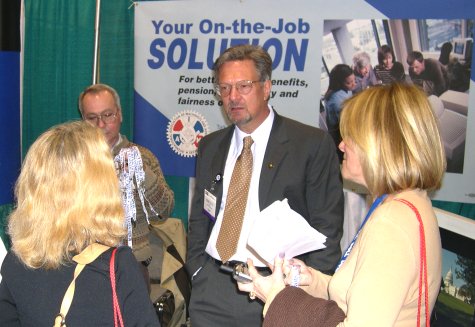 The Organizing Department's Steve Hantzis (right) and the Employment Department's Tony Chapman (left) bring the IAM's message to FOSE, a Washington, D.C, trade show for government employees.

The IAM Makes its Mark at FOSE
The IAM added a new wrinkle to its organizing efforts as it became an official exhibitor at the 27th annual FOSE information technology trade show in Washington, D.C. FOSE is designed to help government and industry come together to discuss the technology, issues, and developments of the day, and it also attracts a great number of government workers, service contract employees, and independent contractors. The IAM was there to explain the benefits of being organized.

"It might be a new workforce," said the Organizing Department's Steve Hantzis. "But workers still face the same old problems. As a union, we are offering them solutions to some of those problems."

Hantzis reported a great number of "solid organizing leads" resulting from the IAM's presence at the show.

GOP Quails in Face of Vote On Bush OT Takeaway
Fearing a successful vote on an amendment to bar the Bush administration from taking away overtime pay protections from more than 8 million workers, Senate Republican leaders pulled from consideration a bill that would have included these overtime protections.

The Foreign Sales Corporation tax bill, designed to end a trade dispute with Europe and cut taxes for U.S. manufacturers, is keenly sought by the Bush administration, because the United States faces steep fines following rulings by international trade courts that declared current U.S. tax breaks for corporations an illegal export subsidy.

Sen. Tom Harkin (D-Iowa), author of the overtime pay protection amendment, says the Republican leaders' action shows "the lengths they are willing to go to try and prevent an up or down vote on overtime….The Bush administration and the Republican leadership would rather pay tariffs to Europe than pay overtime to American workers."

Machinists Call for Jobs Coalition
Addressing delegates to the Connecticut AFL-CIO Legislative Conference this week District 26 Directing Business Rep. Everett Corey declared flawed trade agreements as nothing more than one-way tickets for the exportation of our jobs and the destruction of our communities. Corey called on labor, community and religious groups from across the state to join the IAM "Grow Connecticut" jobs campaign.

"This is not a union issue. It is an American issue," said Corey.

The campaign would create a coalition using all necessary avenues, including legislation, to stop the destruction by American corporations though vending, off-loading, out-sourcing and off shoring.

Corey explained that the Connecticut Machinists, with support from the IAM Eastern Territory, created the "Grow Connecticut" jobs campaign in 2000 as a response to the out-sourcing of work by companies, such as Pratt and Whitney and Stanley .

Georgia State Acquires NFFE Archives
Georgia State University's Southern Labor Archives recently acquired the complete records of the National Federation of Federal Employees (NFFE), comprised of photographs and convention proceedings, early sound recordings, scrapbooks and correspondence, Executive Council records, and a substantial number of publications.

Established in 1917, NFFE was the first union in the United States to represent federal employees. Many privileges enjoyed by today's federal employees, such as retirement benefits and the equal pay for equal work classification system, are due to NFFE's pioneering efforts.

The newly-acquired records are housed in the Southern Labor Archives, the largest curatorial area of the library's Special Collections Department and the largest collection of labor records in the Southeastern United States. The Southern Labor Archives are the official repository of more than 500 labor union offices and individuals including the IAM. NFFE affiliated with the IAM in 1999.

IAM government employees.

IAM Federal District 1

Show Us the Jobs
Fifty-one American workers, one from every state in the country and the District of Columbia, will travel to 8 states and 18 cities to talk about the horrific impact the country's current economic policies have had on the average American and their families. The Show Us the Jobs bus tour kicked off on Wednesday, March 24 in St. Louis.

The Show Us the Jobs Tour will stop in Iowa, Minnesota, Wisconsin, Michigan, Ohio, West Virginia and Pennsylvania and culminate at a rally March 31 on Capitol Hill where bus riders and others will lobby for legislation that encourages job growth in this country.
---
Past iMail|Your Email|Visit www.goiam.org|Print Version|Sign-Up for iMail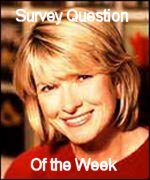 Should Martha Stewart Serve Time in Jail. . . more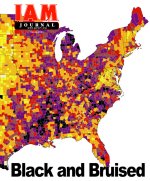 President Bush keeps saying the recession is over, but in counties across America, families struggle to find work. JOBS will be a driving force in the 2004 election. Read the Spring 2004 IAM Journal.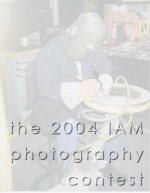 The IAM is repeating its members-only photo contest again this year and you are encouraged to enter. Photo entries should catch IAM members at work in unposed photos. If your entry wins, you'll win a cash prize and your photo will appear in the 2005 IAM Calendar. Go to: pc2005.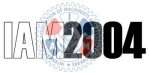 See who works for you, how the IAM is structured, and what services the IAM offers. Go to: IAM2004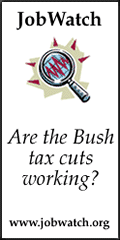 President Bush's promise of new jobs is falling far short. Find out how much at www.jobwatch.org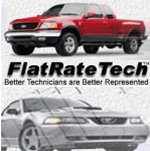 FlatRateTech is an organization "created for and by Ford and Lincoln Mercury service technicians solely to speak as one loud voice rather than 50,000 smaller voices," according to their website http://flatratetech.com. The fast-growing site offers forums for Ford customers, technicians and dealers to exchange information.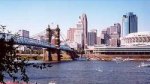 The official site for the 36th Grand Lodge Convention to be held in 2004 in Cincinnati, Ohio is now online. Check it our for convention news, sponsorship offers, and convention gear.