District 6 President Jerry Nowadzky is among 51 American workers traveling by bus across eight states to put a human face on the nation's soaring unemployment numbers.
Iowa Machinist Joins Nationwide Jobs Tour

IAM District 6 President Jerry Nowadzky is among 51 American workers traveling by bus across eight states to put a human face on the nation's soaring unemployment numbers. The workers, each with a story to tell, are part of the "Show Us the Jobs" tour, organized by the AFL-CIO.
At grim events held in the shadow of idled factories and shuttered shops, Nowadzky and his fellow bus riders talk bluntly about how joblessness has affected them, their families and their communities. "It feels like you've been kicked in the gut," said Nowadzky, who was furloughed from successive jobs at Goss Graphics and Square D, when the companies shut down their facilities in Iowa and moved overseas.
From the start of the tour in St. Louis, MO, the buses rolled north through Illinois, Iowa and Minnesota before turning east and stopping at cities in Wisconsin, Michigan and Ohio. The tour is scheduled to arrive in Washington, DC on March 31 after events in Pennsylvania and West Virginia. "It's been a long week and a lot of miles," said Nowadzky, who also helped organize the IAM's week-long "Wall of Shame" tour honoring jobless workers in Iowa and Nebraska.
Click http://www.showusthejobs.com for more information about the tour and to sign an online petition calling for an end to government policies that encourage companies to move US jobs overseas.
Transportation Rally Planned for May 12
On May 12, 2004, hundreds of IAM members from Maine to Guam will march on Capitol Hill to protest the ongoing jobs crisis in the nation's air and rail industries. The march will culminate in a 1 PM rally at Washington's Freedom Plaza.
"Thousands of jobs in the transportation industry vanished in the weeks after September 11, 2001," said IP Tom Buffenbarger. "But the men and women who held those jobs have not vanished. And yet, this Congress acts as if they never existed."
"Too many Members of Congress have turned a blind eye to the plight of transportation workers," said GVP Robert Roach, Jr., who invited every U.S. Senator and Representative to attend the event. "These workers will be seen and they will be heard," said Roach. "Congress will hear from us on May 12th or they will hear from us when we choose their replacements at the polls on November 2nd."
Additional information on the Machinists Union and the Day of Action can be found on a special website at www.goiamnow.org/dayofaction.
ATA Stores Clerks Vote IAM
More than 100 stock clerks employed at American Trans Air in Indianapolis, IN joined their Ramp Service colleagues by voting for IAM representation in an election held by the National Mediation Board (NMB).
Grand Lodge Representative Sito Pantoja and Local Lodge 2294 President Ben Nunnally combined forces to quickly obtain sufficient cards to bring about the representation election. NMB rules require signed authorization cards from at least 35 percent of eligible voters before an election can be held. A majority of eligible employees must cast ballots before results are certified.
"Airline workers are facing very difficult times," said GVP Robert Roach, Jr. "These Sisters and Brothers recognized the benefits of IAM representation and now have the largest airline union in North America standing behind them. I am proud to welcome them into the IAM family."
Southern Territory Welcomes New Members
Fifteen janitors and mailroom personnel for Creative Management Technologies at Kennedy Space Center, FL voted overwhelmingly to join the IAM. "We're working to find these small groups scattered around the Cape that are not organized," said District 166 organizer Dave Liebeck. "They are usually very excited about getting a union contract."
Further north, eighteen helicopter electronic maintenance Technicians working for Computer Sciences Corp., at Fort Campbell, KY, voted to join the IAM. "This will be our first contract in Fort Campbell," said Southern Territory Organizer Bobby Sapp. "District 154 DBR Bob Delaney and his organizing committee are doing a great job, and deserve a lot of credit."
"I want to welcome our newest members," said Southern Territory GVP Bob Martinez. "Congratulations to DBR Delaney, District 166 DBR McGahee, and the organizing committees. They are showing what happens when our districts and locals make organizing our top priority."
Asbestos Victims Choked By Pending Legislation
All IAM members are urged to contact their Senators and direct them to vote against cloture on S. 1125 - the so-called "Fairness in Asbestos Injury Resolution Act." The legislation, heavily promoted by rail companies, is unfair to asbestos victims and will deny injury compensation to rail workers previously exposed to asbestos.
Under a federal law known as the Federal Employers' Liability Act (FELA), rail workers currently have a fair and effective way to be compensated for work-related injuries and illnesses. But S. 1125 would eliminate FELA coverage for asbestos-related diseases.
The legislative effort is part of a multi-union campaign organized by the AFL-CIO's Transportation Trades Department through their web site at www.ttd.org. A flyer that can be downloaded, printed and posted in the workplace is available on the IAM web site at http://www.iamaw.org/publications/pdfs/asbestos_flyer_3-26-04.pdf.
---
Past iMail|Your Email|Visit www.goiam.org|Print Version|Sign-Up for iMail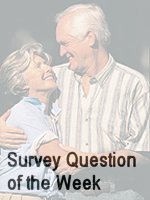 Should the retirement age be raised to help reduce the federal deficit? more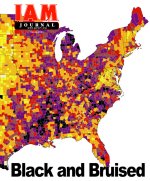 President Bush keeps saying the recession is over, but in counties across America, families struggle to find work. JOBS will be a driving force in the 2004 election. Read the Spring 2004 IAM Journal.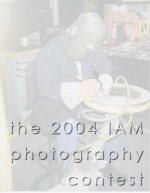 The IAM is repeating its members-only photo contest again this year and you are encouraged to enter. Photo entries should catch IAM members at work in unposed photos. If your entry wins, you'll win a cash prize and your photo will appear in the 2005 IAM Calendar. Go to: pc2005.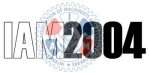 See who works for you, how the IAM is structured, and what services the IAM offers. Go to: IAM2004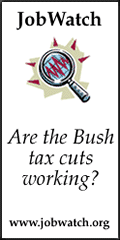 President Bush's promise of new jobs is falling far short. Find out how much at www.jobwatch.org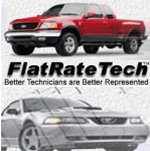 FlatRateTech is an organization "created for and by Ford and Lincoln Mercury service technicians solely to speak as one loud voice rather than 50,000 smaller voices," according to their website http://flatratetech.com. The fast-growing site offers forums for Ford customers, technicians and dealers to exchange information.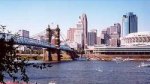 The official site for the 36th Grand Lodge Convention to be held in 2004 in Cincinnati, Ohio is now online. Check it our for convention news, sponsorship offers, and convention gear.