---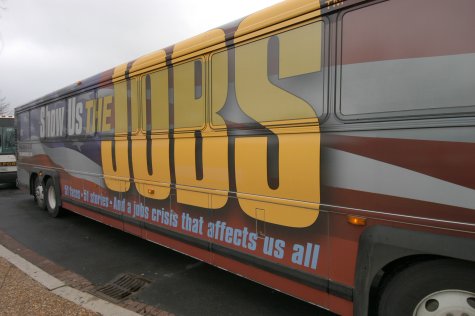 A 2,300-mile bus journey for workers from 51 states ended as the Show Us the Jobs Tour arrived in Washington, D.C.
Jobs Tour Arrives in Washington, DC

Under skies as gray as the nation's economic outlook, the AFL-CIO's "Show Us the Jobs" caravan rolled into Washington, DC, where workers from 51 states met with lawmakers and supporters after a 2300-mile bus journey through 8 heartland states.
In a packed Senate hearing room, the workers evoked depression-era America as they shared heartbreaking stories of personal struggle and wondered aloud what was becoming of the American Dream. "Something is seriously wrong in this country," said one rider, "when our economy can recover without creating any new jobs."
Representing Iowa and Wyoming on the tour were two IAM members: Jerry Nowadzki of Local 831 in Cedar Rapids, IA and Bernia Robertson, a member of NFFE Local 2191 in Wyoming. Both described the 8-day journey as difficult, but noted with pride how their fellow riders took up a collection during a stop in Ohio for a pair of single mothers facing hardships not unlike their own. "They were at the point where they were choosing between food for their kids and paying the rent," said Robertson. "We were glad to help."
Throughout the trip, the workers maintained a fighting spirit that was in full bloom by the time they arrived in Washington. "We're serious when we tell people they better start fighting like there's no tomorrow," said Nowadzki. "Because that's exactly where we're headed." Click here to view video interviews with the riders and click here for more information on the tour.
IAM Airport Screeners Win In Canada
In a major win for the Machinists Union and Canadian airport workers, the Canadian Industrial Relations Board (CIRB) sided with the IAM in a dispute involving rival contractors seeking to provide pre-boarding screening at 7 airports in British Columbia.
The controversy involved Aeroguard, a company employing 700 IAM-represented airport screeners, and Securiguard, a contractor named by the Canadian Transportation Security Authority (CATSA) to provide screening services on April 1, 2004 when the current contract with Aeroguard expires.
When members did not ratify a tentative agreement with Securiguard, the company issued a statement ordering Aeroguard personnel to report to work on April 1 or face termination. Additionally, Securiguard alleged the IAM was promoting an unlawful strike by Aeroguard employees in violation of Canadian Labor Code.
The issue was doubly resolved this week when the CIRB formally dismissed Securiguard's charges and CATSA dumped Securiguard and returned the contract to Aeroguard, where IAM officials expect negotiations to quickly produce a new contract.
Fear and Loathing at US Airways
US Airways CEO David Siegel tried his hand at rewriting history and criticizing union leaders to gain employee support for additional pay, benefit, and work rule concessions during a recent video web cast. Siegel declared to employees, shareholders and passengers that Southwest Airlines is "coming to kill us."
"Siegel's business plan seems to be centered on scaring employees," said District 141 President Randy Canale and District 141-M President Scotty Ford. "Unfortunately, he is 20 years too late to scare airline employees into believing that repeated concessions could save an airline. Airline after airline has demonstrated that no amount of employee concessions could save a company from its own incompetent management."
In contrast to Siegel's panic, IAM Representatives have held positive and constructive meetings with Dr. David Bronner, Chairman of the Board at US Airways, and other members of management to ensure US Airways remains a viable and competitive airline.
"David Siegel must begin working with, not against, his most important asset, his employees," said Canale and Ford. "Otherwise, he should step aside and give the job to someone capable of handling it."
Boeing Tanker Issue Sparks Action
Hundreds of IAM members sent a firestorm of e-mails to Congress after Air Force Secretary James Roche said foreign-owned Airbus could be invited to supply the US military with replacements for its aging fleet of KC-135 refueling tankers.
"The suggestion that a heavily subsidized, foreign-owned consortium would be invited, and even encouraged, to displace thousands of US aerospace workers is outrageous," said IP Buffenbarger, who ripped into legislators who remain silent on the issue. "Allowing key components of our national defense to be outsourced to foreign vendors is a recipe for disaster."
Boeing's tanker contract remains on hold pending the outcome of several government investigations despite a recent Pentagon study that found no reason to suspend the deal.
Go to the IAM's Legislative Action page to add your voice to the dispute over Airbus v. Boeing.
Take the 'Ask a Working Woman' Survey
The 2004 "Ask a Working Woman" survey is now available online for women to express themselves about the constant struggle to balance the demands of career, work and family.
"Working women continue to face a laundry list of unfair working conditions that should be ancient history by now," said IAM Women's Dept. Director Cheryl Eastburn. "Despite laws that mandate equal pay for equal work, women regularly earn less than men for the same work. And despite laws that prohibit discrimination in hiring and promotion, women in every level of the workforce still must overcome prejudice and unequal treatment. It's time once again to shine a light on these issues and demand justice for all workers."
The confidential survey is conducted every year by the AFL-CIO, and asks women to sound off on workplace issues including: wages; hours; child care; health insurance and retirement concerns. members can learn more and view results from earlier surveys.

Winpisinger Named to Labor Hall of Fame
Former IAM International President William W. Winpisinger will join a list of labor legends that includes John L. Lewis, Mother Jones, Walter Reuther, A. Philip Randolph, and Cesar Chavez when he is inducted into Labor's International Hall of Fame on April 30 in Madison Heights, MI.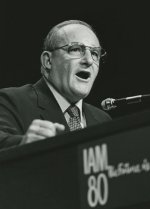 n addition to Winpisinger, who led the IAM from 1977 to 1989, this year's Hall of Fame inductees include Olga Marie Madar, the first woman elected to the United Auto Workers' executive board and five members of the United Farm Workers of America who were slain while trying to organize farm workers.
Hundreds are expected to attend this year's induction ceremony at United Food and Commercial Workers Local 876's union hall in Madison Heights. Last year, the induction ceremony was held in New York City and drew about 200 people.For more information about the event and to purchase tickets, call 313-961-0800.
---
Past iMail|Your Email|Visit www.goiam.org|Print Version|Sign-Up for iMail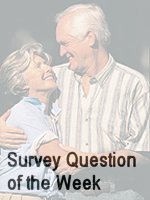 Should the retirement age be raised to help reduce the federal deficit? more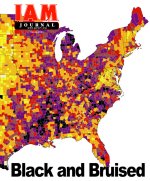 President Bush keeps saying the recession is over, but in counties across America, families struggle to find work. JOBS will be a driving force in the 2004 election. Read the Spring 2004 IAM Journal.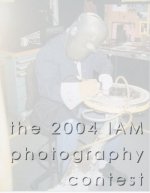 The IAM is repeating its members-only photo contest again this year and you are encouraged to enter. Photo entries should catch IAM members at work in unposed photos. If your entry wins, you'll win a cash prize and your photo will appear in the 2005 IAM Calendar. Go to: pc2005.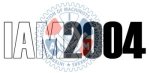 See who works for you, how the IAM is structured, and what services the IAM offers. Go to: IAM2004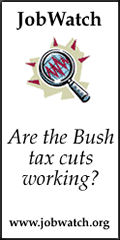 President Bush's promise of new jobs is falling far short. Find out how much at www.jobwatch.org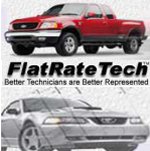 FlatRateTech is an organization "created for and by Ford and Lincoln Mercury service technicians solely to speak as one loud voice rather than 50,000 smaller voices," according to their website http://flatratetech.com. The fast-growing site offers forums for Ford customers, technicians and dealers to exchange information.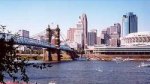 The official site for the 36th Grand Lodge Convention to be held in 2004 in Cincinnati, Ohio is now online. Check it our for convention news, sponsorship offers, and convention gear.