labor issues you care about . . . in streaming video
---

Video: Help Keep Airline Pensions Stable
The Pension Stability Act, which is before Congress this week, could make life for tens of thousands of IAM members anything but stable.

Show Us the Jobs
The AFL-CIO Show Us the Jobs bus tour crossed eight states in eight days making the point at each stop that the so-called "Jobless Recovery" is devastating families in every state of our great union.



Snow Job on Trade
Treasury Secretary, John Snow, said in an interview in The Cincinnati Enquirer quote, you can outsource a lot of activities and get them done just as well, or better, at a lower cost.

Republicans Run From Overtime
Why would Senator Tom Daschle say that Senate Republicans would rather force American companies to pay tariffs to Europe than protect overtime pay for American workers?

Medicare Disaster
George Kourpias, President of the Alliance for Retired Americans, talks about the Medicare bill passed by Congress.

Boeing Tanker Contract in Jeopardy
A twenty seven point six billion dollar Air Force contract hangs in balance as Defense Secretary Donald Rumsfeld weighs the idea of reopening bidding to foreign owned companies.

Defending the Rights of Defense Workers
Frank Carelli, Director of the IAM Government Employee's Department talks about the Bush and Rumsfeld plan to wipe out Defense Department workers basic right to have a voice and union on the job.

IAM Calls for Trade Sanctions on China
The IAM and AFL-CIO call for China trade sanctions.

The Fox Is In the Henhouse
The man hand-picked by President Bush to shore up the nation's struggling manufacturing sector laid off 75 American workers after he moved part of his company offshore to a factory in China.

---
International President
R. Thomas Buffenbarger

Secretary-Treasurer Warren L. Mart

GVP Western Territory
Lee Pearson
GVP Canada
Dave Ritchie

GVP Headquarters
Robert V. Thayer
GVP Transportation
Robert Roach, Jr.

GVP Eastern Territory
Lynn Tucker

GVP Southern Territory
Robert Martinez

GVP Midwest Territory
James Brown



Special Edition - April 7, 2004
---
Special Action Alert to
Save Airline Pensions
The U.S. Senate could vote as early as today, Wednesday, April 7 on a bill that is critical to the stability of airline pension plans. The House passed the Pension Stability Act (H.R. 3108) by a 336-69 margin. Senate opponents threaten to derail final passage, which could jeopardize retirement plans for tens of thousands of IAM members.

Click here to send a special "Action Alert" message to tell your senators to "Protect Airline Workers Pensions."
(http://capwiz.com/iamaw/mail/oneclick_compose/?alertid=5523511)
The Senate may vote on this bill today!

"It is critical that this legislation be enacted prior to April 15," said IP Tom Buffenbarger and ALPA President Duane Woerth in a letter to legislators urging support for the terms worked out in a bipartisan House/Senate conference committee. "The survival of the pension plans of over 100,000 airline workers and millions of other American workers covered by 31,000 single employer pension plans depend on your prompt and favorable action."

The legislation is designed to help bankrupt and near-bankrupt airlines continue making their required pension payments as they struggle to overcome the unprecedented stock market declines that drained normal pension reserves. The two-year relief measure is not a bailout and retired workers' pension amounts are not affected. By contrast, pension plans for airline workers face an increased risk of termination if the measure fails to pass.
Click on the link to view a related video, Help Keep Airline Pensions Stable


---
Past iMail|Your Email|Visit www.goiam.org|Print Version|Sign-Up for iMail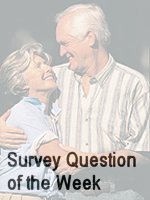 Should the retirement age be raised to help reduce the federal deficit? more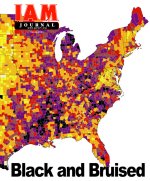 President Bush keeps saying the recession is over, but in counties across America, families struggle to find work. JOBS will be a driving force in the 2004 election. Read the Spring 2004 IAM Journal.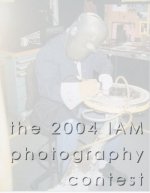 The IAM is repeating its members-only photo contest again this year and you are encouraged to enter. Photo entries should catch IAM members at work in unposed photos. If your entry wins, you'll win a cash prize and your photo will appear in the 2005 IAM Calendar. Go to: pc2005.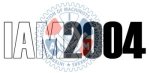 See who works for you, how the IAM is structured, and what services the IAM offers. Go to: IAM2004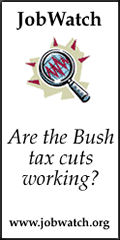 President Bush's promise of new jobs is falling far short. Find out how much at www.jobwatch.org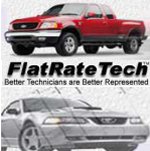 FlatRateTech is an organization "created for and by Ford and Lincoln Mercury service technicians solely to speak as one loud voice rather than 50,000 smaller voices," according to their website http://flatratetech.com. The fast-growing site offers forums for Ford customers, technicians and dealers to exchange information.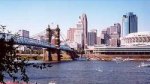 The official site for the 36th Grand Lodge Convention to be held in 2004 in Cincinnati, Ohio is now online. Check it our for convention news, sponsorship offers, and convention gear.