.

Pension Relief Bill Clears Congress

In an overdue victory for recession ravaged airline workers, the Senate passed legislation today that protects the pension plans of more than 100,000 transportation workers. The Pension Stability Act, already approved by the House, awaits the President's signature.
"Without this legislation, struggling airlines could be forced by investors to terminate pension plans to escape or avoid bankruptcy," said IP Tom Buffenbarger. "I credit the thousands of airline and non-airline workers who contacted their representatives and demanded action to protect these hard-won retirement benefits."
The Senate voted by a 78-19 margin to approve the establishment of a two-year recovery period where companies with under funded plans would not be required to make 100 percent of the additional contributions required by current law. The additional contributions, called deficit reduction contributions, could force solvent companies into bankruptcy or encourage companies to dissolve otherwise healthy pension plans in order to exit bankruptcy.
"This measure protects employees' pensions in an industry that is struggling to overcome the worst travel recession in our nation's history," said Transportation GVP Robert Roach, Jr. "We commend Congress for taking this step and we encourage the President to sign this bill without delay."
Air Transport Districts to Merge
In the wake of steep membership losses in the airline industry, the IAM Executive Council moved to consolidate Air Transport District Lodges to better serve members at each carrier.
The restructuring will include the disbanding of District 141-M and the addition of 6,300 former 141-M members from US Airways, Piedmont Airlines, PSA, Air Wisconsin, Air BP, Signature Flight Support, and Allied Aviation into District 142.

More than 2,000 members of District 141-M employed at Hawaiian Airlines, United Airlines and Aloha Airlines will also move to new jurisdictions pending the outcome of meetings between members, District 141-M staff and Grand Lodge Representatives.
"The District Lodge 141-M Executive Board and Grand Lodge Representatives worked diligently to develop a plan that would allow District Lodge 141-M to remain independent," said GVP Robert Roach, Jr. "However, there are simply insufficient members remaining to sustain a District Lodge that would be able to provide the level of representation IAM members deserve. Therefore, the difficult decision was made to disband District Lodge 141-M."
Shipyard Workers Rip DoD Tactics
More than 100 workers from Portsmouth Naval Shipyard sent an unmistakable message about their view of plans by Defense Department officials to overhaul personnel rules and union rights for civilian workers at federal installations.
"This is my country, my shipyard, my future and your future, and you all need to get on the phone and let your freakin' elected officials know that they work for us!" exclaimed one shipyard worker in a local newspaper article.
The workers and union leaders gathered in the shadow of the giant shipyard to mobilize opposition to the National Defense Authorization Act. The Act, passed by Congress last year, authorizes modification to personnel rules governing civilian government employees. "This legislation strips workers of their most basic rights," said Frank Carelli, Jr., IAM Government Employees Dept. Director, "including overtime pay, collective bargaining, layoff procedures, seniority rights and pay protections."
Union members at the rally angrily rejected claims by DoD officials that collective bargaining and union membership is somehow at odds with Homeland Security. "Many of these men and women have given a lifetime of service to their country and their union," said Carelli. "You won't find more patriotic or harder working Americans anywhere." Click here to tell Congress to stop the un-American assault on government workers' rights.
Precision Infrastructure Goes IAM
Service contract employees working for Precision Infrastructure, Inc. at Andrews AFB in suburban Maryland have voted to join the IAM family. The Precision unit will join two other IAM Federal units on a base whose most prominent piece of hardware is Air Force One.
The Organizing Department's Ken Walsh and Steve Hantzis thanked District 12 Business Rep Rick Compher and DBR Vickie Fultonberger for their help in bringing 10 new members into the IAM.
Marcia Parkes, a logistics specialist, said of the IAM victory, "I believe the union will give us a voice in the workplace that we didn't have before."
District 837 to Hold Strike Authorization Vote
Machinists from IAM District 837, representing nearly 3,000 Boeing-St. Louis employees, will hold a Strike Authorization Vote at 11:00 A.M. on Saturday, April 10, 2004, in the Mark Twain Building located on the University of Missouri-St. Louis campus. The current contract is set to expire on May 23, 2004.
The vote represents an important step in a negotiating process that began on March 15, 2004, when Union Negotiators began sub-committee meetings with Boeing representatives. Main table negotiations are set to begin on April 26, 2004.
"In addition to official notification purposes, this vote will serve notice to the Boeing Company that our members stand united with their elected officials and expect a fair and equitable contract offer," declared Rick Smith, President and Directing Business Representative for the IAM members employed at Boeing-St. Louis.
Eastern Territory Brings in New Members
District 15 brought 20 new members into the Machinists Union by recently organizing the employees at C&C Forklift, in Sayreville, New Jersey. "I extend our congratulations and appreciation to District Lodge 15 Directing Business Representative James Conigliaro, and Assistant Directing Business Representative James Scagnelli," said Eastern Territory GVP Lynn D. Tucker, Jr. "A special thanks to Business Representative Robert Motisi and all of the team for a job well done."

Not to be outdone, District 98 added 67 new members and negotiated first agreements with three employers in Pennsylvania. Local 2367 will grow by 51 members from Area Wide Protective; Local 2779 by 6 members from the Bellwood Borough Police and Local 243 by 10 members from the Southern Regional Police.
"This brings the total number of first agreements in the Eastern Territory to 10 for the year," said GVP Tucker who congratulated District 98 Organizer Robert Myers, Directing Business Representative Tom Boger, Assistant Directing Business Representative Pete Mathieu, and Grand Lodge Representative Dave Porter.
---
Past iMail|Your Email|Visit www.goiam.org|Print Version|Sign-Up for iMail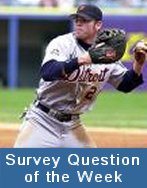 The World Series, like the U.S. presidential election, is fast approaching. Which team do you predict will win the Fall Classic? more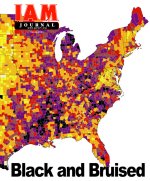 President Bush keeps saying the recession is over, but in counties across America, families struggle to find work. JOBS will be a driving force in the 2004 election. Read the Spring 2004 IAM Journal.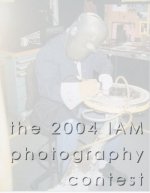 The IAM is repeating its members-only photo contest again this year and you are encouraged to enter. Photo entries should catch IAM members at work in unposed photos. If your entry wins, you'll win a cash prize and your photo will appear in the 2005 IAM Calendar. Go to: pc2005.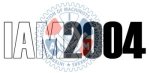 See who works for you, how the IAM is structured, and what services the IAM offers. Go to: IAM2004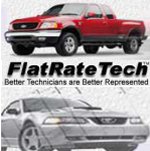 FlatRateTech is an organization "created for and by Ford and Lincoln Mercury service technicians solely to speak as one loud voice rather than 50,000 smaller voices," according to their website http://flatratetech.com. The fast-growing site offers forums for Ford customers, technicians and dealers to exchange information.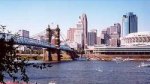 The official site for the 36th Grand Lodge Convention to be held in 2004 in Cincinnati, Ohio is now online. Check it our for convention news, sponsorship offers, and convention gear.