Three West Coast governors – John A. Kitzhaber, Gary Locke and Gray Davis -- were interviewed recently on the IAM's Third Shift program. Jobs, healthcare and college costs were some of the issues affecting working families that the governors addressed.
---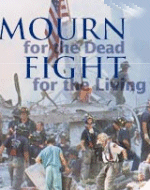 Worker's Memorial Day
April 28, 2002 Read all about how it helps to remember the injured and honor the fallen.
---
Find out about health care in your state: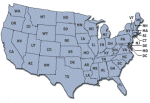 The Kaiser Family Foundation's State Health Facts Online resource contains the latest state-level data on demographics, health, and health policy, including health coverage, access, financing, and state legislation.
---


Get Your Convention Gear Check out gear for the 2004 IAM Convention
---

The IAM
Executive Council
International President
R. Thomas Buffenbarger

Secretary Treasurer
Donald E. Wharton

GVP Western
Territory
Lee Pearson
GVP Canada
GVP Canada
Dave Ritchie

GVP Midwest
Territory
Alex M. Bay

GVP Headquarters
Robert V. Thayer
GVP Southern
GVP Southern
Territory
George Hooper

GVP Eastern
Territory
Warren L. Mart

GVP Transportation
Robert Roach, Jr.
Tuesday, April 23, 2002

Senate to Open 'Fast Track' Debate
Pundits predict a bruising battle this week as the Senate opens debate on one of President Bush's pet projects: Fast Track trade authority. Senate Majority Leader Tom Daschle, D-SD, says debate could open by week's end, with a vote likely by mid-May.
The AFL-CIO and most of its affiliates plan an all-out battle to defeat the measure, which the federation says could further erode the nation's industrial base and speed the export of U.S. jobs, capital and technology. Fast Track authority permits the President to negotiate trade deals without any congressional oversight. Once the trade deal is complete, Congress may only vote it up or down. It cannot be amended or changed in any fashion.
The trade debate opens against a backdrop of withering criticism from the 15-nation European Union over stiff tariffs on imported steel imposed by President Bush. Japan, China, Switzerland, Norway and South Korea joined the EU in blasting the U.S. as a "serial abuser of trade rules."
An EU official said the tariff issue could wind up before the World Trade Organization," where the U.S. has lost several similar cases", he said.

IAM members should contact their state's Senators and urge them oppose this bad fast track bill. That number is 877-611-0063.
---
IAM Calls for Rail Talks Release
The IAM requested a proffer of arbitration this week over stalled Class 1 freight rail negotiations with the National Carriers Conference Committee (NCCC). Class 1 railroads are high revenue freight carriers, including Union Pacific, Norfolk Southern, CSX, Kansas City Southern, Burlington Northern and Santa Fe Railway Company.
"It is time to move this process to the next level," said IAM GVP Robert Roach, Jr. "The effort to reach an amicable settlement through mediation has not been successful."
Negotiations began 28 months ago to modify the agreement that became amendable January 1, 2000. The most recent negotiations took place over a month ago. If a proffer of arbitration is made by the National Mediation Board (NMB), and refused by either party, a 30-day cooling off period would begin after which the Machinists would be permitted to strike.
"Notwithstanding the best efforts of the IAM, including the able input and assistance of the mediator involved, not a single issue has been resolved," said Roach.
Major issues in the negotiations include wages, job security and a NCCC demand to increase medical costs paid by members. No further negotiations are currently scheduled.
---
More Needs to Be Done on Jobless Benefits
The recently passed economic stimulus bill takes some sizable steps towards easing the burdens of the Bush recession on jobless workers. The measure extended the duration of payment of unemployment benefits by half. For the handful of states that have uniform 26-week eligibility periods, that works out to an extra 13-weeks coverage.
In reality, most jobless workers will see much shorter extensions.
Only eight states offer a guaranteed 26 weeks of benefits regardless of earnings. Other states calculate the duration based upon either the total amount of wages earned or the distribution of earnings in the qualifying year.
In 35 states, jobless workers will receive less than 26 weeks of benefits, even after the extensions. About 43 percent of jobless benefit recipients exhaust their benefits in less that 26 weeks. Usually these are low-wage earners, new labor force entrants or eligible part-time workers. In five states, even a full-time, full-year minimum wage earner fails to quality for the 26 weeks.
---
Enron Saga Sinks Lower
Just when the sordid Enron bankruptcy story seems to have reached its nadir, it plunges even deeper into the netherworld of corporate irresponsibility. Now, Enron claims it is even more bankrupt--financially, if not morally—than it first admitted.
Seems that at least $14 billion in assets the company listed in its bankruptcy filings are no longer there, if indeed, they ever were. In addition, the company identified "potential downward adjustments" of $8 billion to $10 billion in what it called "certain price risk management assets".
Enron officials blamed "accounting errors" for the shortfall.