Three West Coast governors – John A. Kitzhaber, Gary Locke and Gray Davis -- were interviewed recently on the IAM's Third Shift program. Jobs, healthcare and college costs were some of the issues affecting working families that the governors addressed.
---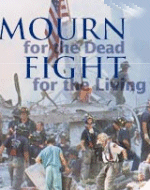 Worker's Memorial Day
April 28, 2002 Read all about how it helps to remember the injured and honor the fallen.
---
Find out about health care in your state: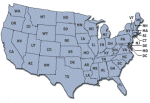 The Kaiser Family Foundation's State Health Facts Online resource contains the latest state-level data on demographics, health, and health policy, including health coverage, access, financing, and state legislation.
---


Get Your Convention Gear Check out gear for the 2004 IAM Convention
---

The IAM
Executive Council
International President
R. Thomas Buffenbarger

Secretary Treasurer
Donald E. Wharton

GVP Western
Territory
Lee Pearson
GVP Canada
GVP Canada
Dave Ritchie

GVP Midwest
Territory
Alex M. Bay

GVP Headquarters
Robert V. Thayer
GVP Southern
GVP Southern
Territory
George Hooper

GVP Eastern
Territory
Warren L. Mart

GVP Transportation
Robert Roach, Jr.
Friday, April 26, 2002


Tentative Pacts Reached at United Airlines
After more than two years of difficult negotiations, the IAM announced on Thursday it reached tentative agreements with United Airlines for 25,000 employees in more than forty job classifications. Four agreements will cover Ramp & Stores, Food Service, Security Guards and Public Contact Employees. The IAM also reached a fifth agreement for the newly organized employees of Mileage Plus Inc., a subsidiary of United Airlines.
"We kept our promise to restore wages and benefits for thousands of employees who made sacrifices to support this airline during the past eight years," said Randy Canale, District 141 president and lead negotiator. "These agreements also take into account the long term success we know this carrier is capable of."
"This negotiating committee deserves credit for standing firm," said GVP Robert Roach, Jr. "For 28 months, despite every imaginable distraction, they stayed focused on their mission."
The tentative agreements will be voted by the membership and, if approved, will make each group of IAM members at United the highest paid airline employees in the industry. "These negotiations successfully raised the bar for all airline employees," said Roach. "I want to extend my thanks to every IAM member for the support that made these agreements possible."
Additional information and highlights of each agreement are available on a special IAM website at www.iam141.org.
---
IAM
Reaches Tentative Accord With Lockheed
After two days of intensive bargaining overseen by Richard Barnes of the Federal Mediation and Conciliation Service in Washington, DC, aerospace workers in Georgia, West Virginia and Mississippi represented by the International Association of Machinists and Aerospace Workers (IAM) reached a tentative agreement with Lockheed Martin. The IAM Negotiating Committee unanimously accepted the agreement, subject to ratification by union membership.
The three-year accord, if ratified, would end a 44-day strike at Lockheed plants in Meridian MS, Clarksburg, WV and Marietta, GA. Union Members at the plants build the F-22 and C130J aircraft.
The Lockheed workers rejected an earlier contract offer, claiming the original proposal did not do enough to preserve jobs and prevent outsourcing. "During the past two days, we negotiated improvements over the company's 'last, best and final offer'", said John Crowdis, IAM Aerospace coordinator. "This contract is now in line with agreements recently ratified by IAM members at two Lockheed plants in California.
"The decision to accept or reject the contracts' terms is now in the hands of the workers and their families, where it belongs," said Crowdis. "We will await their decision and respond accordingly." Results will be announced following the ratification vote, expected to take place within one week.
---
Lockheed Director Spurs
Shareholder Revolt

The fight to remove Frank Savage from the Lockheed Martin board of directors turned an important corner when shareholders cast a surprisingly strong vote to withhold support for the board member of bankrupt Enron Corp.
The results, announced following a heated shareholder meeting in San Diego, represent the largest shareholder vote against a management nominated director in U.S. history. Bids to unseat a director rarely rise above 2-3 percent. The 28 percent vote fell short of the majority needed to force Savage off the Lockheed board.
"There are many qualified candidates with the same expertise as Mr. Savage, without the legal and ethical baggage from the Enron debacle," said IP Tom Buffenbarger. "That corporate catastrophe cost thousands of employees their jobs and retirement savings. It must not be swept under the rug. Mr. Savage should resign."
Institutional investors and pension fund managers joined employee shareholders at Lockheed calling for Mr. Savage to step down. Similar pressure has already led several Enron directors to resign their board seats at other companies.
"Mr. Savage failed investors and employees at Enron," said Steve Sleigh, IAM Director of Strategic Resources. "He oversaw development of the company's notorious off the book partnerships, and did nothing to prevent the disaster that followed."
---
GOP Chief Eyes Social Security
The Social Security system exerts a strange fascination for the Republican Party and its leaders. The nation's most successful retirement security program sailed through Congress in 1935 without a single Republican vote. It remains high on the GOP hit list. Now, Republican National Committee Chairman Marc Racicot is champing at the bit to privatize the program.
Racicot wants Congress to take up President Bush's plan to hand over a large chunk of the Social Security trust fund to Wall Street wheeler dealers. In the wake of the Enron bankruptcy scandal, some of the steam leaked out of the privatization schemes. Congressional Republicans would just as soon delay any consideration of the Bush plan until after the elections in November.
House Democrats hope to make political capital from these GOP attempts to remake Social Security through the same kind of corporate and financial irresponsibility that swindled thousands of Enron employees out of millions of dollars set aside in "private" accounts for their retirement security.
---
DNC Campaign Targets 'Neglected' Voters
The Democratic National Committee (DNC) targeted the nation's least likely voter groups in a major drive to add minorities, young people and the disabled to the voter rolls. These groups "have historically been left behind by the political process and victimized by barriers to civic activism," according to Terry McAuliffe, who chairs the DNC.
While members of these groups are among the least likely to vote, they are the most likely to vote Democratic, voter analysts say. The program offers details about voter registration requirements, voting procedures and political candidates.
The DNC campaign kicked off with a rally in New York City and will continue across the country during this election year, DNC sources say.
---
Successful Organizing Efforts With PITWU
The Eastern Territory Office is proud to announce that the Professional Industrial and Trade Workers Union, which is located in Cherry Hill, New Jersey, has affiliated with the Machinist Union. This victory brings 1,698 new members into the IAM.

"On behalf of the Eastern Territory Office and its members, I extend our congratulations and appreciation to PITWU President Franklin Militello and Secretary-Treasurer Dante Georeno for joining the IAM family," said GVP Warren Mart. The local lodge number is PT1.

---
MSNBC Special to Focus on Eldercare Issues
On Sunday April 28, at 10:00 PM, MSNBC will air a program that focuses on the growing problems of caring for the elderly. The show, My Mom, Our Journey, tells the story of caring for someone with Alzheimer's disease.
"Many working families tell us they are getting caught between raising children and caring for aging parents," said IAM Women's Dept. Director Cheryl Eastburn. "With the baby boom generation nearing retirement, caring for our elderly is going to be a big issue."