Web Highlights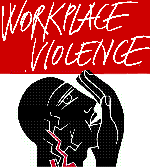 A frank summary of the problem of workplace violence and reccommendations on how to prevent it. A report from the University of Iowa Injury prevention Research Center.


Where union leaders and working family activists can access and download campaign materials.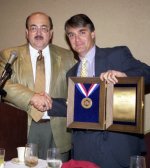 LL 23's Century Mark
IP Tom Buffenbarger & Southern GVP George Hooper help Local Lodge 23 celebrate 100 years of service.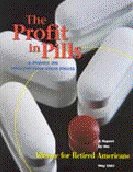 The Profits In Pills
Every day older Americans face impossible choices because of the soaring cost of their prescription drugs.What can we do about it?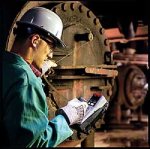 Safety & Health
On The Job
From the time President Bush killed the ergonomics standard, to the second you loaded this webpage, hundreds of thousands of workplace ergonomic injuries occurred. For an up-to-the-second count click here.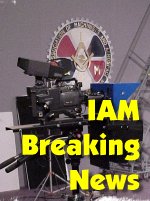 Taking It To UAL
IP Tom Buffenbarger gets a standing "O" at United Airlines shareholders meeting


The IAM's
Executive Council
Thursday, May 31, 2001
---

Tentative Agreement Reached At Boeing in St. Louis
IAM members at Boeing's St. Louis military division will vote on a tentative agreement hammered out by negotiators in the early morning hours of May 31. Details of the accord will be released to members prior to the ratification vote, which will take place on Sunday, June 3. The 3,200 members of District 837 assemble military jets including the F/A-18E/F Super Hornet and "smart missile" conversion kits.

For additional news and details regarding the tentative agreement and ratification vote, visit the District 837 web site at http://www.iam837.org.

---

Democratic Senate Holds Promise
A razor-thin Democratic Senate majority offers new hope for stalled legislation that benefits working families. A strong patients' rights measure tops that list, along with a prescription drug benefit under Medicare, minimum wage hikes and major education programs. White House hopes for privatizing Social Security received a stiff jolt when Vermont Sen. Jim Jeffords bolted the GOP and handed the Senate back to the Democrats.

Jeffords' defection and his decision to vote with the Democrats means Democrats will head important Senate committees. Sen. Ted Kennedy, D-MA, will become a major player on the Health, Education, Labor and Pensions Committee and promises to make the patients' bill of rights a top priority. He and co-sponsor Sen. John McCain, R-AZ, say they are close to the 60 votes needed to block a filibuster.

---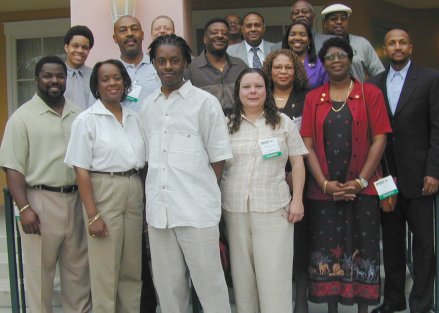 Machinists Honored At 30th CBTU Convention
IAM delegates traveled to Lake Buena Vista, Florida for the 30th annual Coalition of Black Trade Unionists' (CBTU) convention, where Grand Lodge Executive Assistant Diane Babineaux received the convention's Rising Star award in recognition for excellence in the field of civil rights and service to the labor community.

"The right to organize is a civil right which no worker should be denied," said Babineaux, who was joined at the convention by 1,800 delegates, including labor and political leaders from around the country. Rev. Jesse L. Jackson, Sr. and AFL-CIO Secretary-Treasurer Richard Trumka rallied the crowd around the theme of this year's event: "Honoring Our Past, Charting Our Future."

Founded in 1972, CBTU is recognized as a potent economic and political force for minority workers in the labor community. The IAM is one of 50 international unions represented in CBTU, which operates 50 active chapters in the U.S. and Canada.

IAM attendees to this year's event included: GVP Robert Roach Jr.; GVP Alex Bay; GVP Warren Mart; GVP Dave Ritchie; GVP George Hooper; Executive Assistant Diane Babineaux and Evelyna Washington, CTBU Executive Board Member for IAM. Also attending was Clark Johnson; Earl Robinson; Ed Lewis; Hasan R. Solomon; Henry Jackson; Frank Saptel; Paul Morris; E. Patricia Honegan; James Bullock; Sharon Connors; Mark Harrison; Douglas Williams; Luther Williams; Greg Jenkins; Pam Baldwin and Charles Douglas.

---
IAM Industrial Conference Slated
The IAM returns to its birthplace for the 2001 Industrial Conference set for September 15-20 in Atlanta. Registration begins at noon on Sept. 15 and runs until 6p.m. Conference sessions commence the following day at 10 a.m. and the event should end by noon Sept. 20.

"The conference brings together delegates from a half-dozen of the IAM's industrial sectors ranging from aluminum, copper and nonferrous metals to woodworkers. It fosters and promotes wide dissemination of information to our members and encourages the exchange ideas between members employed in the various sectors of our union," GVP Bob Thayer said.

A special room rate has been arranged with the Hyatt Regency Hotel. August 20 is the deadline for reservations. Reservations may be made directly with the hotel by calling 404-577-1234 or toll-free at 1-800-233-1234.
---

Local Lodge 23 Celebrates 100th Anniversary
IP Tom Buffenbarger and Southern territory George Hooper were on hand to help celebrate Local Lodge 23's 100th birthday. The Savannah-based local was chartered in 1901 and has survived two world wars, a depression, and countless recessions. IP Buffenbarger presented the Local Lodge with a plaque.

"This is a very special award for a century's service to the membership. We haven't given very many of these out," said Buffenbarger.

---
Eastern Territory Makes Staff Changes
Special Representative Dave Porter will be assigned to the Eastern Regional Office to handle all NLRB activity, Article 20's & EEOC issues. Grand Lodge Representative Bill Rudis will be working with Brother Porter during the transition period. After the transition, Rudis will be transferred to New York state to do organizing in the Syracuse area.
---
Workplace Campaign Targets Prescription Drugs
Winning real prescription drug coverage is this month's issue for the AFL-CIO's Workplace Flier campaign. Millions of hard-working Americans face the loss of prescription drug coverage when they retire, forcing many to choose between life-saving medicines or basic necessities like food and rent.

IAM locals and districts can help by circulating fliers in the workplace and urging members to contact their legislative representatives. The AFL-CIO has set up a website with ready-made fliers and the option to customize fliers for local use. Materials are available at www.workingfamiliestoolkit.org. The site also has materials available on other issues such as Global Trade, Workplace Safety and President Bush's anti-labor record.
---

Comments, suggestions, or story items for imail?
Contact IAMAW via email or at 301-967-4520
---
Read previous imails