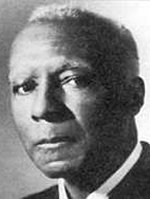 Heroes of American Labor The UAW and the Saturn Car Company join forces to put together a guide showcasing union achievements.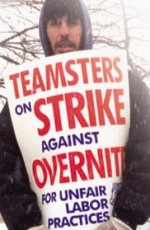 American Standoff
Driven by the inspiring stories of three determined rank-and-file workers who are willing to put everything on the line, American Standoff captures the Teamsters union's high-stakes battle against trucking giant Overnite Transportation.
HBO, June 10, 8pm
---

Three West Coast governors – John A. Kitzhaber, Gary Locke and Gray Davis -- were interviewed recently on the IAM's Third Shift program. Jobs, healthcare and college costs were some of the issues affecting working families that the governors addressed.
---
Find out about health care in your state: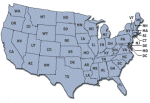 The Kaiser Family Foundation's State Health Facts Online resource contains the latest state-level data on demographics, health, and health policy, including health coverage, access, financing, and state legislation.
---


Get Your Convention Gear Check out gear for the 2004 IAM Convention
---

The IAM
Executive Council
International President
R. Thomas Buffenbarger

Secretary Treasurer
Donald E. Wharton

GVP Western
Territory
Lee Pearson

GVP Canada
Dave Ritchie

GVP Midwest
Territory
Alex M. Bay

GVP Headquarters
Robert V. Thayer

GVP Southern
Territory
George Hooper

GVP Eastern
Territory
Warren L. Mart

GVP Transportation
Robert Roach, Jr.
Friday, May 31, 2002


Jobless Figures Remain Sky High
Despite a dip in new unemployment insurance claims, the government's official unemployment rate remains high, with many economists predicting the jobless rate will hit 6.5 percent by June.

For the week ending May 25, the Labor Dept. reported 410,000 initial unemployment claims. The same report showed the number of unemployed workers who continue to draw jobless benefits rose to 3.89 million – the highest weekly level since Jan. 15, 1983.

"The figures reflect an economy where jobs are hard to find and harder to keep," said IP Tom Buffenbarger. "The fallout from last year's interest rate juggling by the Federal Reserve Bank continues to devastate working families across this country."
---
Zero Tolerance for Passenger Rage
The Detroit Metropolitan Airport will be the site of a pilot program designed by the IAM and Northwest Airlines to aggressively address incidents of disruptive behavior by airline passengers before they board the aircraft.

The program will provide for revised employee training, including an incident reporting system, swift prosecution of offenders and support from the airport authority.

The Detroit initiative will be used to develop a program that can be exported to other airports around the country. The program also will rely heavily on input from airport employees. "Our front line employees have to deal with disruptive passengers every day," said District 143 president Bobby DePace. "Their ideas and input into correcting these situations is a critical component of successfully eliminating incidents of passenger rage."

---
Seniority Rules at Hamilton in Connecticut
An innovative program of temporary summer furloughs, offered "> by seniority without loss of insurance benefits, holiday pay or pension credits is working for IAM members at aerospace firm Hamilton Sundstrand in Windsor Locks, Connecticut.

The contract language authorizing the program was negotiated at the request of IAM Local Lodge 743, where some members expressed an interest in temporary layoffs, especially during the summer months.

Management is required to first offer the temporary layoffs to the most senior workers in an affected work area. Involuntary layoffs, if necessary, will occur from the bottom of the seniority list. Workers taking part in the voluntary layoff program do not receive severance pay, but are entitled to unemployment insurance benefits.

---

District 143, Alaska Airline Begin Negotiations
District 143 began negotiations for 3,200 Alaska Airlines Clerical, Office and Passenger Service (COPS) Employees by exchanging contract openers with the carrier on May 29, 2002. IAM negotiators presented 103 proposed changes to the current agreement, which becomes amendable on October 29, 2002.

"Alaska Airlines recently won a 'Best Airline Service Award' because of the efforts our members make every day on the job, " said District 143 President and Directing General Chairman Bobby DePace. "Our members deserve proper compensation for their hard work, and together we will attain that compensation."

---
Seniors Seek Canadian Drugs
America's senior citizens are surging across Canadian borders to buy drugs—prescription drugs that are substantially cheaper in Canada than in the United States. To focus attention on the exploding costs seniors must pay and the growing need for a Medicare prescription drug benefit, the Alliance for Retired Americans is sponsoring more than a dozen "Rx Express" bus trips from U.S. border cities to Canada in coming weeks.

Several members of Congress will join the bus trips departing from such cities as Burlington, VT, Detroit, MI, Grand Forks, ND, Seattle, WA, and Anchorage, AK. The bus trips, said Rep. Rosa DeLauro, D-CT, show just how "ludicrous it is for U.S. citizens, especially older Americans, to have to go to Canada to purchase lower-cost medicines because of the lack of a prescription drug benefit under Medicare."

According to the Alliance, older people make up 13 percent of the U.S. population, but account for more than one-third of the drug expenditures. Nearly one-third of older Americans, 11 million, lack drug coverage of any type.
---
CBTU Delegates Map Voter Strategies
Executive Assistant Diane Babineaux led an IAM delegation to the recent session of the Coalition of Black Trade Unionists. Using the theme, "Keep the Hammer Down", delegates discussed strategies to ensure that voting irregularities that tainted the presidential election—particularly in Florida—are not repeated and that all votes are counted in the upcoming election in November and again in 2004 presidential campaigns.

At the same time, five Democratic senators questioned the Justice Department's investigation of alleged voter irregularities in Florida. The group charged the Department did not address the most politically sensitive issues in the 2000 presidential election in Florida. Those issues include allegations that voter lists were purged illegally and that minorities were denied their voting rights.

The Senate group asked Attorney General John D. Ashcroft to provide "detailed information" on nine voting rights investigations that were closed without any charges being filed.

---
United Way Honors IAM
The United Way presented the Platinum Award, it's highest honor, to the IAM for the union's participation in the 2001 United Way Campaign, reports Maria Cordone, who heads the Community Services and Retirees Department. "This is based on the per capita level of participation in the charity's fundraising drive, and this honor could only be achieved by the generosity of all of those who participated," she said.

---
Every Vote Counts
IAM Business Representative Dale Martin won his primary election for the West Virginia House of Delegates by the slimmest of margins – exactly three votes. In a recount concluded last night, Martin picked up six votes to reverse his election night nightmare.

"We are grateful that 'Landslide Dale' will be headed back to Charlestown," said GVP Warren Mart. "There he will be able to continue the fight for working families, a fight he waged so effectively in the last two years that his opponents were gunning for him."