Web Highlights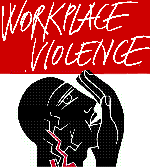 A frank summary of the problem of workplace violence and recommendations on how to prevent it. A report from the University of Iowa Injury Prevention Research Center.


Where union leaders and working family activists can access and download campaign materials.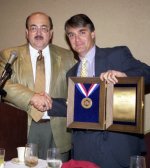 LL 23's Century Mark
IP Tom Buffenbarger & Southern GVP George Hooper help Local Lodge 23 celebrate 100 years of service.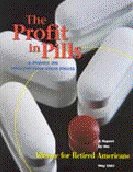 The Profits In Pills
Every day older Americans face impossible choices because of the soaring cost of their prescription drugs.What can we do about it?

The IAM's
Executive Council
Tuesday, June 5, 2001
---

IAM Wins Pact at Boeing-St. Louis
IAM District 837 members overwhelming endorsed a new agreement with the Boeing Company's facilities in St. Louis, MO. The new agreement brings wage increases and major improvement in pensions and other benefits for more than 3,000 workers. The contract passed with a 75 percent yes vote.

The three-year agreement brings across-the-board pay hikes of 11 percent and, with a $1,200 signing bonus, brings the average member some $5,000, reported DBR Rick Smith. He credited a hard-nosed negotiating committee and a solidly united membership for bringing the contract talks to a successful conclusion.

"The members sent the message loud and clear," he said. "They would not settle for anything less than a fair contract. The company got the message," he added.

In addition to wage increases, the contract significantly improved pension benefits by 22 percent, bringing the pension payments to the same level as retirement benefits at Boeing's commercial aircraft division.

For additional news and details regarding the agreement and ratification vote, visit the District 837 web site at http://www.iam837.org.

---

Workers Win in Florida Air Force Base Vote
Workers for Del-Jen at Kendall Air Force Base near Panama City, Florida celebrated a big win when the base maintenance workers voted yes for IAM representation. About 120 people will be covered.

"The company held captive meetings, and tried to convince the people they didn't need a union. I guess the workers disagreed," said B.R. Brownell, Business Representative for District Lodge 75. "Ray Moffatt, our District Organizer, did a great job."

Brother Brownell said, "We have a number of other areas at Kendall that have shown a lot of interest in becoming Machinists. I think this shows everyone working at Kendall that they can be successful in forming a union, and we hope this is the first of many units organized at Kendall."

Southern Territory GVP George Hooper said, "I want to welcome the base maintenance personnel to the IAM, and I want to congratulate Ray Moffatt and his team for a job well done."

For more information:
IAM Southern Territory

---

Federal Air Traffic Controllers Win Pay Raise
Air traffic controllers who work for the federal government received a five percent premium pay increase thanks to Federal District 1 efforts in a Department of Defense Labor-Management Workgroup. "This raise shows once again the benefits of union representation in the federal sector," said Federal District 1 DBR Rick Brown.
---

Comments, suggestions, or story items for imail?
Contact IAMAW via email or at 301-967-4520
---
Read previous imails