Web Highlights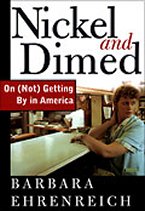 An online exchange with Barbara Ehrenreich, the author of Nickel and Dimed, a book about her experience with working class Americans.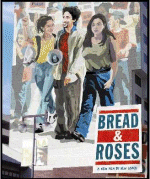 Bread and Roses is a new movie based on the real life Justice for Janitors organizing campaign in Los Angeles. Find out more: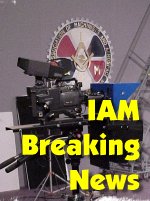 The national debate about how to manage forest use is "growing." And IAM Representatives are bringing that debate to a global forum - the UN.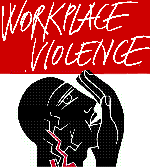 A frank summary of the problem of workplace violence and recommendations on how to prevent it. A report from the University of Iowa Injury Prevention Research Center.


Where union leaders and working family activists can access and download campaign materials.

The IAM's
Executive Council
Wednesday, June 13, 2001
---

Senate Democrats Target Bush Agenda
Senate Democrats wasted little time in laying out a new legislative agenda after a GOP senator's defection handed them Senate control. Senator Robert Byrd, D-WV, took the helm of the influential Appropriations Committee and shaped a spending plan that veers sharply away from White House proposals in major areas.

Byrd's plan does not exceed the spending plan President Bush outlined earlier, but it significantly rearranges spending priorities. It adds new spending for education, energy, transportation and veterans' affairs among other issues. A scattering of GOP moderates joined Democrats in adopting amendments to the Elementary and Secondary Education Act calling for additional spending over the next decade.

A prescription drug plan for senior citizens and a patients' bill of rights measure are likely to make their appearance soon. Those measures will spark fiery debates in both houses of Congress and will be strongly opposed by the White House and major segments of Corporate America.

---

Patients' Rights Bill Gains House Ally
A key GOP House member snubbed the White House and threw his weight behind a meaningful patients' bill of rights backed by Democrats. Rep. Charles Norwood of Georgia said he would sign on to the measure, which mirrors the plan pushed by Senate Democrats and strongly opposed by President Bush.

The Democratic version gives patients the right to sue their HMOs for inadequate care and to pursue their claims in state courts. The Bush plan restricts such lawsuits to federal courts and puts stiff caps on the damages patients may be awarded in successful litigation.

---

IAM Challenges Unfair Picket Ruling
IAM attorneys speedily appealed a lower court ruling that forces striking members of Local 794 to picket along a hazardous roadway at Kirtland Air Force Base, Albuquerque, NM. The strikers are flight instructors under contract by Lockheed-Martin Corp. at the sprawling facility. The 56 members were forced to strike May 1 after the employer insisted on major concessions in their agreement.

The flight instructors are military veterans and collectively hold 164 medals and decorations for valor, including one Silver Star and seven Distinguished Flying Crosses.

"These brothers and sisters are exercising the freedoms they sacrificed so much to protect," noted GVP Lee Pearson. "We thank them for their service and support them in their fight for fairness."

---

Local 1377 Members Win $37,000 Award
Fourteen IAM members at Local 1377 in Waukesha, Wisconsin won a $37,000 grievance against the Waukesha Engine Division when the company brought back laid off members out of seniority. A neutral arbitrator ruled that Waukesha, then a division of Halliburton, violated the contract when they failed to recall the most senior capable employee to fill existing openings.

"This win sends a strong message that employers won't get away with violating our members' seniority rights," said Midwest GVP Alex Bay. "Congratulations to District Business Rep Mike Hornby and the Local 1377 Bargaining Committee led by Don Griffin. They overcame a lot of obstacles to win this important case."

---

Contest Deadline Nears
June 30, 2001, is the final date for entries into the IAM's annual Newsletter & Website Contest, and the brand new IAM Photography Contest. Editors and web stewards should check with their local lodge or district for information regarding the Newsletter & Website contest.

Rules and entry forms for the photo contest, which is open to all IAM members, are available for download from the IAM website http://www.iamaw.org/publications/PhotoContest/photocontest.htm, or by calling the IAM Communications Department at 301-967-4520.

---

New Movie and Book Highlight Worker Struggles
Hollywood seldom focuses on the day to day struggle of working families. It has been years since movies like Norma Rae or Matewan have been made about workers. One filmmaker decided to go against the trend and make Bread and Roses, a story based on the Justice for Janitors organizing campaign in Los Angeles, a struggle that included 500 janitors in Century City being brutally beaten by police. More information about Bread and Roses is available at www.breadandrosesthemovie.com.

Also shedding light on what's going on in today's workplace is a new book Nickel and Dimed: On (Not) Getting by in America by Barbara Ehrenreich (Metropolitan Books). Ehrenreich, a freelance writer, spent months working all across America to see what it's like to try and live on $7 to $8 dollar an hour jobs, from a restaurant to a Comfort Inn to Wal-Mart.