Web Highlights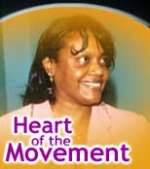 For IAM member Martha Dickerson-Blackman, union organizing is more than a full-time job. It's her religious calling.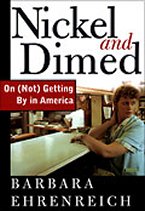 An online exchange with Barbara Ehrenreich, the author of Nickel and Dimed, a book about her experience with working class Americans.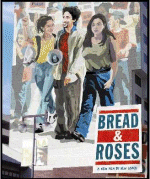 Bread and Roses is a new movie based on the real life Justice for Janitors organizing campaign in Los Angeles. Find out more: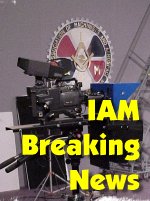 The national debate about how to manage forest use is "growing." And IAM Representatives are bringing that debate to a global forum - the UN.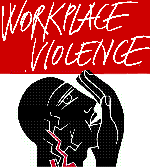 A frank summary of the problem of workplace violence and recommendations on how to prevent it. A report from the University of Iowa Injury Prevention Research Center.


Where union leaders and working family activists can access and download campaign materials.

The IAM's
Executive Council
Tuesday, June 19, 2001
---

IAM Wraps Up Giant Boeing Organizing Campaign
Some 16,500 Boeing professional and office employees throughout the Puget Sound region will vote Thursday on whether to join the IAM. The election is the largest union representation vote in the history of NLRB Region 19.

"These men and women are the only group working at Boeing without the security of a union contract or the protection of union representation. This was the first real exposure to unionism many of these people ever had – the first chance to really talk things over with union members, one on one," explained Mark Blondin DBR, IAM District 751.

Boeing's Pay Code 2 and 6 employees span dozens of white collar occupations, including: clerical workers; administrative assistants; buyers; computer programmers; systems analysts and data base administrators.

Some 150 IAM activists traveled to Seattle from all across the country and spent two weeks, night and day, making house calls to prospective members. "Professional and office employees have been told for years unions are for factory workers, not for them. But they face the same problems of layoffs, substandard wages and benefits and arbitrary treatment that other unrepresented workers do. Thanks to the hundreds of IAM activists who worked this campaign, this group is learning that a union contract is the only way to really address the problems they face," IAM Organizer Dennis London said.

Related Links:
Boeing Organizing Campaign
IAM Aerospace
IAM Organizing
District 751

---

IAM-UAL Negotiations Resume in Washington
The National Mediation Board (NMB) will oversee separate but simultaneous negotiations this week for two IAM airline districts and United Airlines. Districts 141 and 141-M are working to update pay and working conditions for 44,000 UAL employees under five agreements that became amendable on July 12, 2000.

The talks are drawing national attention among a number of high profile airline worker-management showdowns. In addition to the negotiations for aircraft mechanics, ramp and customer service workers at United, the country is following a strike by pilots at Comair and a June 30 countdown deadline for flight attendants at American Airlines.

"The tension created by long running contract negotiations is bad news for airline employees, passengers and stockholders," said Transportation GVP Robert Roach Jr. "The laws governing these negotiations should be used to reach new agreements, rather than prevent them."

Related Links:
IAM Transportation
District 141
District 141M

---

Deadline Set For AMFA Question at United
An election or dismissal decision is expected from the National Mediation Board (NMB) following a June 29 deadline for objections and challenges in the mechanic and related representational dispute at United Airlines.

The NMB received an unknown number of authorization cards from the Aircraft Mechanics Fraternal Association (AMFA) on March 30, all but suspending negotiations at the carrier and setting in motion a 10-week investigation to determine the size of the mechanic and related bargaining unit at United. A decision by the board regarding the unit's size will determine if sufficient cards were submitted to warrant an election at United. NMB guidelines require a majority of eligible voters must submit valid authorization cards during a 12-month period before an election can take place.

Related Links:
National Mediation Board

---

Manufacturing Sector in 'Full Blown Recession'
While much of the nation looks with alarm at rising energy costs, a deeper indicator of trouble is the overall decline in industrial output, dropping to 77.4 percent in May, the lowest level since August 1983.
The most recent figures show output at the country's factories, mines and utilities down 0.8 percent in May, double what was predicted.

Described by analysts as a "blood bath," the year-long slowdown in manufacturing began after Alan Greenspan and the federal reserve launched their policy of pre-emptive inflation control via production squeezing interest rate hikes.

The new data fuels concerns that the downturn in manufacturing could spread to other parts of the economy, tipping the country into recession. "We have not seen the bottom of the manufacturing downturn," predicted one economist. "Manufacturing is in the middle of a full blown recession and threatens to take the rest of the economy down with it," said another.

---

Rail Pension Bill Gains Steam
Legislation that improves railroad pension benefits is highballing through Congress. At last count, 367 House members signed onto the measure, HR 1140, giving it a veto-proof majority. The bill whizzed through the Railroad subcommittee and the full committee on Transportation. It is now awaiting Ways and Means Committee action. On the other side of the Capitol, 66 Senate co-sponsors signed onto the measure, S697. Your support is needed. Call your senators and representatives. Urge them to support and vote for these proposals.

Related Link:
IAM Legislative Action Alert

---

Wall St. Sharks Eye Social Security
President Bush stirred Wall Streeters into a feeding frenzy when he sent Treasury Sec. Paul O'Neill to a meeting of top-level executives gathered to promote White House schemes to privatize Social Security. The group, dubbed the Coalition for American Financial Security, plans a $20 million fund for TV ads to rally support for the scheme to pick apart the nation's most successful social program.

Executives from more than 50 Wall Street firms met with O'Neill in the kickoff of the privatization drive. The ploy will put billions of dollars once earmarked for working families' retirement security into the bulging bank accounts of Wall Streeters already reveling in the huge tax cuts Bush rammed through a compliant Congress. Some estimates reveal that Wall Street could snatch as much as $240 billion from Social Security in the first 12 years alone.