Web Highlights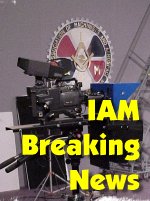 IAM President Tom Buffenbarger sends a message to Boeing professionals on the eve of a representation vote.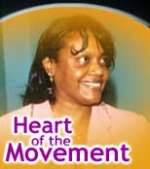 For IAM member Martha Dickerson-Blackman, union organizing is more than a full-time job. It's her religious calling.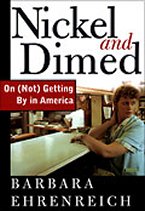 An online exchange with Barbara Ehrenreich, the author of Nickel and Dimed, a book about her experience with working class Americans.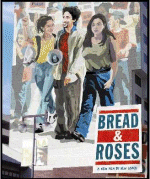 Bread and Roses is a new movie based on the real life Justice for Janitors organizing campaign in Los Angeles. Find out more:


The national debate about how to manage forest use is "growing." And IAM Representatives are bringing that debate to a global forum - the UN.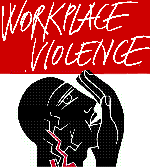 A frank summary of the problem of workplace violence and recommendations on how to prevent it. A report from the University of Iowa Injury Prevention Research Center.

The IAM's
Executive Council
Friday, June 22, 2001
---

Stall By United Draws Call for Strike Vote
Contract talks between District 141 and United Airlines broke off when management representatives refused to respond to the economic package submitted by the IAM. "We refuse to bargain against ourselves," said lead negotiator Randy Canale. "If United thinks we'll make additional proposals without a response from them, they're wrong. We're renewing our call for a release from these deadlocked negotiations and we'll be taking a strike vote among the 30,000 employees in Ramp & Stores, Customer Service, Public Contact, Food Service and Security Guards classifications. "For 18 months we've worked for an agreement in direct negotiations, mediated negotiations, and so-called super mediation," said Canale. "Clearly, this company is working the system for every ounce of delay."

Related Links:
IAM Transportation
District 141

---

Congress Mulls Patients' Rights Bills
A sharply divided Congress began serious deliberations of competing proposals for a patients' rights bill. The Senate opened debate after spending several days squabbling over partisan proposals from both sides of the aisle.

After battling through GOP delays, Senate Majority Leader Tom Daschle, D-SD, pledged he would keep the Senate in session through its scheduled July 4 recess if the debate is not finished by the end of next week. Maverick GOP Sen. John McCain, R-AZ, lent a bipartisan tone to the debate by joining Ted Kennedy, D-MA, and John Edwards, D-NC, in sponsoring a proposal with a broad array of patients' rights measures.

That proposal tilts heavily toward working family needs and draws strong support from much of the medical profession and consumer groups. Republicans, including President Bush, back a much more narrow version.

The proposed legislation provides Americans covered by HMOs greater freedoms to seek expanded care and treatment and gives them a broader right to sue providers over inadequate care.
---

House GOP Whacks Jobless Workers
A key House committee slashed more than $350 million from programs that help dislocated workers and support adult job training. To make matters worse, President Bush's proposed budget cuts another $250 million and eliminates services for another 100,000 dislocated workers and 18,000 adult job-training slots beyond the cuts made by the appropriations committee.

"We've lost 470,000 manufacturing jobs so far this year," said IP Tom Buffenbarger. "Working Americans are paying a heavy price for that millionaire's tax cut George Bush rammed through Congress." This just the beginning of the massive spending cuts for vital programs that will be required to pay for that misguided tax cut, he added.

---

House Committee Votes to Gut Highway Safety
The House Appropriations Committee bowed to pressure from multinational corporations this week and voted to kill an amendment that would have stopped unsafe and un-inspected Mexican-based trucks from operating on U.S. highways.

The amendment, offered by Rep. Martin Sabo (D-MN) would prohibit Mexican trucks and drivers from traveling into our country unless they comply with all U.S. safety requirements. A loophole in current Department of Transportation regulations allows unsafe Mexican trucks to operate in the U.S. for up to 18 months before complying with the same rules governing U.S. trucks and drivers.

The IAM is working closely with the AFL-CIO and it's 33 member unions in the Transportation Trades Department to protect U.S. highways from trucks and drivers who do not conform to our drug and alcohol testing, driver, equipment, hours of service, fatigue and other safety standards.
---

Uncle Sam Calling, or Ed McMahon?
Using the IRS like a private public relations firm, operatives in the Bush White house directed the drafting of a letter to taxpayers applauding the president's tax plan and hiding the lopsided benefits the plan holds for the country's wealthiest taxpayers.

The letter, which will be mailed to nearly 100 million U.S. taxpayers at a cost of $21 million, drew immediate fire from Senate Democrats. "The mailing is both political and unnecessary," said Sen. Charles Schumer, (D-NY). "This letter looks more like it was written for a candidate in a campaign than for a government agency."

Touting the $300 to $600 refunds as part of a bill "which provides long-term tax relief for years to come," the unprecedented government mailing fails to mention the $1.35 trillion tax cut is based on highly speculative calculations and could cut into such popular programs as prescription drug payments, education and military spending.

---

IAM Joins Shipyard Organizing Drive
The IAM joined a full-scale organizing drive for some 3,000 workers at seven Friede Goldman Haller facilities in Mississippi and Texas. The AFL-CIO Metal Trades, which is coordinating the effort, filed unfair labor practice charges when company officials allegedly threatened workers after union fliers were passed out at the company's shipyards.
---

Last Call For Newsletter/Website/Photo Contest
June 30, 2001, is the final date for entries into the IAM's annual Newsletter & Website Contest, and the brand-new IAM Photography Contest. Editors and web stewards should check with their local lodge or district for information regarding the Newsletter & Website contest. Rules and entry forms for the photo contest, which is open to all IAM members, are available for download from the IAM website http://www.iamaw.org/publications/PhotoContest/photocontest.htm, or by calling the IAM Communications Department at 301 967-4520.