Web Highlights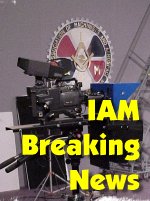 IAM President Tom Buffenbarger sends a message to Boeing professionals on the eve of a representation vote.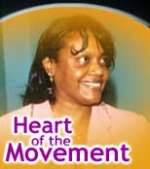 For IAM member Martha Dickerson-Blackman, union organizing is more than a full-time job. It's her religious calling.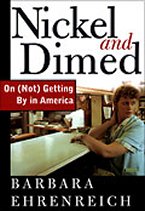 An online exchange with Barbara Ehrenreich, the author of Nickel and Dimed, a book about her experience with working class Americans.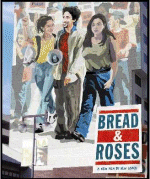 Bread and Roses is a new movie based on the real life Justice for Janitors organizing campaign in Los Angeles. Find out more: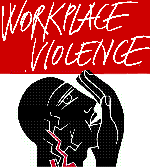 A frank summary of the problem of workplace violence and recommendations on how to prevent it. A report from the University of Iowa Injury Prevention Research Center.

The IAM's
Executive Council
Tuesday, June 26, 2001
---
Kourpias, Alliance Demand Drug Plan
A new voice for senior Americans rang across Capitol Hill as former IP George Kourpias and the Alliance for Retired Americans carried a message to Congress. Kourpias is president of the 2.5 million-member Alliance, which has made prescription drug coverage for all Medicare recipients its priority.

The Alliance is backed by the AFL-CIO and will be a formidable player in grassroots legislative advocacy and in electoral politics. In recent elections, the "senior vote" has become an important swing constituency.

AFL-CIO President John Sweeney said retiring union members would automatically become members of the Alliance. With union members who are "baby boomers" beginning to retire in increasing numbers, membership of the organization is expected to grow to more than 5 million in the next five years.

Soaring prescription drug prices have forced millions of retirees to choose between the drugs they need to stay healthy and the food they need to survive. Drug prices increased by 306 percent between 1981 and 1999, while the consumer price index rose by only 99 percent. Average prescription drug costs for Medicare recipients increased from $674 a year in 1996 to $1,539 last year. In 10 years, it will be $3,751.

Related Links:
Alliance for Retired Americans

---

Congress Gears Up for 'Fast Track'
Once again, Congress prepares to debate "fast track" trade legislation, a failed policy that exports U.S. jobs and erodes the nation's industrial base. The measure gives the Bush administration the authority to unilaterally negotiate trade agreements, and then bring them back to a Congress denied the right to amend them.

In May alone, another 124,000 manufacturing jobs were lost. Manufacturing employment has fallen to its lowest point since 1965. The trend will continue unless flawed trade policies are scrapped and replaced with ones that are truly fair, balanced, and allow U.S. workers to compete on a level playing field.

In addition to lost jobs, flawed trade policies depress wages and working conditions, erode the ability of governments to protect public health and the environment. These policies contribute to political and economic stability and growing inequality throughout the global economy.

"You can help in this fight," noted IP Tom Buffenbarger. "Contact your senators and representatives and urge them to oppose any 'fast track' legislation. The job you save may be your own."

---

Minimum Wage Increase Draws Support
The National Campaign for Jobs and Income Support, a broad coalition of unions and religious and community groups, launched a drive to win an increase in the federal minimum wage. The group urges support for legislation sponsored by Sen. Ted Kennedy, D-MA, and Rep. David Bonior, D-MI, to raise the current minimum wage from $5.15 an hour by $1.50 over 18 months. President Bush pays lip service to an increase, but only if states are allowed to opt out of the federal minimum wage.
---

Florida's Bush Whacks Children's Programs
Sound familiar? Florida Gov. Jeb Bush vetoed more than $35 million in funding for community social services and juvenile justice programs such as group homes, prenatal clinics and Boys and Girls Clubs. Bush was forced to make these cuts to pay for a huge tax cut benefiting a very few wealthy taxpayers that he rammed through the state legislature.

When you take out a Boys and Girls Club, when you take out a child advocacy center, you are making believe that you don't need these services; and that that is blatantly untrue," charged Jake Levine, president of the Center for Florida's Children.

---

Deadline Nears for Tool & Die Conference
Delegates to the 2001Tool and Die Conference must make hotel reservations by July 8 to receive the special convention rate. Conference sessions will be held August 8-10 at the Wyndham Emerald Plaza Hotel in San Diego. For your reservations, call the hotel at 619-239-4500. Be sure to mention the group name, the IAM Tool and Die Conference when making reservations.

---

Opt-in imail Subscriptions Now Available on IAM Website
Life has been simplified somewhat for those IAM members who wish to subscribe to imail, the IAM's regular email publication. Point your browser to http://www.goiam.org, and click on "I-Mail Signup" at the bottom left side of the screen. A web page pops up and prompts you for your name and email address. (The page also offers a checkoff list for the GOIAM Subscription Service -- which automatically notifies you of updates to selected portions of goiam.org.) Click "Sign Up!" and you're subscribed.
---