Web Highlights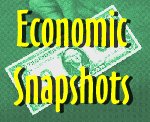 Many working families leave welfare, only to face financial circumstances that leave them unable to support basic needs critical for survival. Read the full report: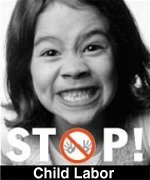 Sign the "Stop Child Labor" petition online to vote for: a stop to child labor; education for all children; decent jobs and respect for workers; and trade union rights for adults. Find it at the ICFTU website.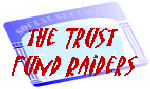 President Bush's Social Security Commission seeks to dismantle the nation's most important and popular social program. Opinion from the Center for Economic & Policy Research.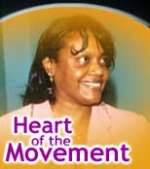 For IAM member Martha Dickerson-Blackman, union organizing is more than a full-time job. It's her religious calling.

The IAM's
Executive Council
Friday, June 29, 2001
---
Bush Plan Takes a Whack at Social Security
That pie-in-the-sky Social Security plan dreamed up by President Bush doesn't look quite so appetizing when the numbers are crunched. Bush wants to divert a percentage of Social Security funds into private retirement accounts. That means the program will begin running a deficit in 2007, nine years earlier than if left alone. By 2015, the deficit reaches 16 percent of projected benefits and 20 years later, it hits the 40 percent mark, according to the Social Security trustees annual report.

That shortfall means benefits would have to be cut by 40 percent, or the program would go broke. "People need to be told there's no free lunch," explains Allan Sloan, Newsweek magazine's Wall Street editor, in a recent article in the Washington Post. If you choose a private account, "you get a lower (Social Security) benefit," Sloan said. "The only way to have an honest debate about Social Security—America's biggest and most important social program—is to tell people the hard truths. Which Bush shows no signs of doing."

---

'Fast Track' Bill Ignores Workers
A new, job-stealing trade measure that surfaced in the House quickly drew fire from the trade union movement and its allies. "It's a giant leap backwards," noted IP Tom Buffenbarger. "It's even worse that the 'fast track' legislation that we defeated in 1997 and again a year later.

Democrats, with one glaring exception, derided the House GOP's bill that would extend 'fast track' negotiating authority to the Bush administration, while shunning any mention of worker rights and environmental standards. To date, only one Democrat, Rep. Norm Dicks of Washington, has signed onto the anti-worker proposal. His sell-out on trade will be remembered, noted Rich Michalski, MNPL director.
---

Busy Summer for Transportation Organizing
The National Mediation Board will conduct elections among employees at three airlines seeking to win IAM representation this summer. Ballots will be counted in Washington, D.C. on July 13 for approximately 110 US Airways engineers. One hundred forty Stores Clerks at American Trans Air and 100 Mechanic and Related employees at Midway Airlines will have their votes counted on August 10 and 24, respectively.

Related Link:
IAM Transportation

---