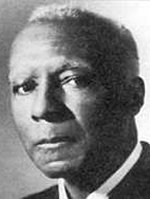 Heroes of American Labor The UAW and the Saturn Car Company join forces to put together a guide showcasing union achievements.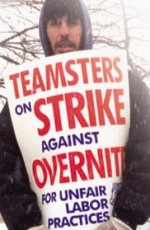 American Standoff
Driven by the inspiring stories of three determined rank-and-file workers who are willing to put everything on the line, American Standoff captures the Teamsters union's high-stakes battle against trucking giant Overnite Transportation.
HBO, June 10, 8pm
---

Three West Coast governors – John A. Kitzhaber, Gary Locke and Gray Davis -- were interviewed recently on the IAM's Third Shift program. Jobs, healthcare and college costs were some of the issues affecting working families that the governors addressed.
---
Find out about health care in your state: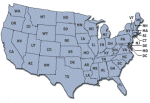 The Kaiser Family Foundation's State Health Facts Online resource contains the latest state-level data on demographics, health, and health policy, including health coverage, access, financing, and state legislation.
---


Get Your Convention Gear Check out gear for the 2004 IAM Convention
---

The IAM
Executive Council
International President
R. Thomas Buffenbarger

Secretary Treasurer
Donald E. Wharton

GVP Western
Territory
Lee Pearson

GVP Canada
Dave Ritchie

GVP Midwest
Territory
Alex M. Bay

GVP Headquarters
Robert V. Thayer

GVP Southern
Territory
George Hooper

GVP Eastern
Territory
Warren L. Mart

GVP Transportation
Robert Roach, Jr.
Tuesday, June 4, 2002


Frank Savage Vacates Enron Hot Seat
Too late to make a difference for shareholders or retirees who lost millions in stock and retirement savings, Enron Corp. director Frank Savage announced he would resign his oversight position at the bankrupt energy trading company.
As a finance committee member on Enron's board, Savage participated in reviews of the company's arrangements with Arthur Anderson and in the decision to allow Enron executives to set up off-book partnerships that concealed huge losses.
After Enron's fall, Savage was at the center of a national debate over corporate accountability and the fitness of current Enron directors to serve in similar positions at other publicly held companies. Despite employee and shareholder outrage, Lockheed Martin CEO Vance Coffman nominated Savage to serve on Lockheed's board of directors.
In a labor-led campaign to reject Coffman's choice of Savage, shareholders nearly overturned the nomination in the largest vote ever against a management appointed choice for director.
---
Boeing's Stonecipher Exits to Applause
Harry Stonecipher departed Boeing this week after five years as Vice Chairman of the Chicago-based aerospace firm. The move drew cheers from union leaders and Boeing employees, who tangled with Stonecipher repeatedly during strikes, layoffs and massive outsourcing of the company's core manufacturing business.

"During Stonecipher's reign, Boeing moved in a direction that served neither employees or shareholders," said IP Tom Buffenbarger. "Despite his reputation as a hard-nosed number cruncher, Boeing's stock is lower today than when he arrived."

Rather than name a single replacement for the departed Stonecipher, Boeing CEO Phil Condit created a 3-person Office of the Chairman, staffed by Chief Financial Officer Michael Sears, Chief Technology Officer David Swain and Chief Administration Officer Laurette Kollner.

Stonecipher will remain on Boeing's Board of Directors.
---
Hope at Hand for Kentucky Rail Facility
A winning bid by a former competitor of a closed Paducah, Kentucky, locomotive repair facility is encouraging news for laid off IAM rail workers who stand to return to work if the bidder is declared successful.

The offer by National Railway of Dixmore, Illinois for Paducah-based VMV Enterprises was the highest of seven competing proposals. The bid awaits approval at a June 18 hearing in U.S. District Court.

IAM leaders welcomed the announcement, which followed a determined effort by employees, local politicians and the IAM to keep the shops from being dismantled following the descent into Chapter 11. "This outcome is a good example of the positive results that are possible when everyone works together," said GVP Robert Roach, Jr.

A casualty of the recession and competition from overseas repair shops, VMV closed the historic rail yard in April and declared bankruptcy after laying off nearly 400 employees during the past two years.

"This bid will bring IAM rail jobs back into the VMV shops," said Bob Reynolds, President and Directing General Chairman of District 19. "Our members worked hard alongside potential bidders and community leaders to give this facility a fighting chance. We're more determined than ever to preserve these shops and the jobs that go with them."
---
Voices at Work Month Kicks Off
Working families across the nation kicked off Voices at Work Month beginning June 1, shining a spotlight on the struggles workers face when they try to form unions, on how community allies can help them and why the nation's out-moded labor laws need reform.

Workers face increasing opposition when they try to form unions. Employers often engage in both legal and illegal tactics to sidetrack union organizing drives, notes Karen Bronfenbrenner, a Cornell University scholar. One-fourth of employers illegally fire workers for union activity during organizing drives, she adds, and 78 percent force employees to attend one-on-one anti-union sessions with managers.

"Freedom of association is under severe, often buckling, pressure when workers in the U.S. try to exercise it," notes a report by Human Rights Watch. "Many workers who try to form unions…are spied upon, harassed, threatened, suspended, fired, deported or otherwise victimized in reprisal for their exercise of the right to freedom of association," the report added.

For additional information and to see how union membership benefits workers, check www.aflcio.org/2002/o531_voiceatwork.htm
---
IAM Member Wins Scholarship
IAM member Darcy Milbert, a certified nurse who returned to college 20 years after graduating from high school, has been awarded a 2002 Union Plus scholarship award of $500. She is a member of Local W-110, Marshfield, WI.

Since returning to school, Milbert has maintained a 4.0 grade point average at Mid-State Technical College, a significant accomplishment for a single parent who both works and attends classes full-time.

"I have been very happy with the benefits the union has offered me," she said. "Our union makes us stronger in this world of big business and helps the little people have a voice in what happens to us."
---
Memorial Service Set for Labor's Priest
A memorial service for Monsignor George G. Higgins, 86, who was known as 'labor's priest,' will be held at AFL-CIO headquarters June 5 at 4 p.m. Msgr. Higgins, who died May 1 in La Grange Park, IL, was a longtime friend of the Machinists Union and provided the invocations at numerous IAM conventions and events. For more information about the June 5 service or to RSVP, please call 202-637-5224
---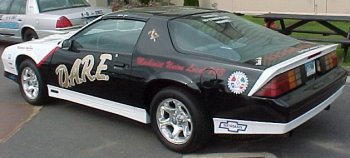 Local 743 Pitches In to Prevent Drug Abuse
The Drug Awareness Resistance Education (DARE) program is focused on educating kids about the perils of using drugs. First, though, you have to get their attention. Windsor Locks, CT police officer Joe Oliveria found a solution. He bought a 1996 Chevy Camaro with his own money and began to restore it. That's when Local Lodge 743 stepped in. They donated $2,000 to help with the restoration costs. The car is now the centerpiece of many school and community functions—and sends a firm message to kids about drugs.