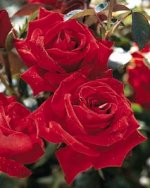 New Rose Honors UFW Founder Cesar Chavez
Gardeners who want the union label on their flowers may want to check this one out. Farm Workers members have teamed up with California flower grower Bear Creek to develop a rose dedicated to the memory of UFW founder Cesar Chavez. Ten percent of the proceeds from sale of the lustrous red rose go to the Cesar A. Chavez Foundation, which educates young people about the union leader's legacy.To order, call 800-292-4769 or visit www.jacksonandperkins.com.
---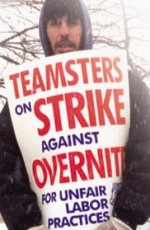 American Standoff
Driven by the inspiring stories of three determined rank-and-file workers who are willing to put everything on the line, American Standoff captures the Teamsters union's high-stakes battle against trucking giant Overnite Transportation.
HBO, June 10, 8pm
---

Three West Coast governors – John A. Kitzhaber, Gary Locke and Gray Davis -- were interviewed recently on the IAM's Third Shift program. Jobs, healthcare and college costs were some of the issues affecting working families that the governors addressed.
---
Find out about health care in your state: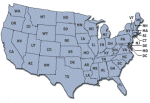 The Kaiser Family Foundation's State Health Facts Online resource contains the latest state-level data on demographics, health, and health policy, including health coverage, access, financing, and state legislation.
---


Get Your Convention Gear Check out gear for the 2004 IAM Convention
---

The IAM
Executive Council
International President
R. Thomas Buffenbarger

Secretary Treasurer
Donald E. Wharton

GVP Western
Territory
Lee Pearson

GVP Canada
Dave Ritchie

GVP Midwest
Territory
Alex M. Bay

GVP Headquarters
Robert V. Thayer

GVP Southern
Territory
George Hooper

GVP Eastern
Territory
Warren L. Mart

GVP Transportation
Robert Roach, Jr.
Friday, June 7, 2002



RX Express Off to Great Start
The RX Express, organized by the Alliance for Retired Americans, roared off to a great start. Four busloads of senior citizens, from Connecticut, Pennsylvania, Oregon and Ohio, have made the trip to Canada to buy prescription drugs at costs far lower than in the United States.
"These trips are needed to draw attention in Congress," said George Kourpias, Alliance president. "Congress needs to act on a Medicare prescription drug benefit so our seniors don't have to make these trips."
The trips have drawn considerable publicity to the plight of seniors, noted Alliance officials, and local politicians have hurried to associate themselves with the cause, they say.
Despite a pledge by House Speaker Dennis Hastert, R-IL, on May 1 that a drug benefit bill would be passed by the Memorial Day recess; no such legislation has made it to the floor.
---
Byline Strike Slams Washington Post
Reporters, photographers, columnists, critics and artists mounted a two-day byline strike against the Washington Post, which has been seen as a bastion of liberalism since its Watergate exposures that toppled President Richard Nixon.

The Post staffers, represented by the Newspaper Guild, have been working without a contract since mid-May. Talks stalled over the newspaper's demands for concessions and its insistence on imposing new restrictions on union activities, a spokesman said.

During those heady Watergate days, the Post had 12 unions, including a strong Guild, with a union security clause that guaranteed 80 percent union membership and—not coincidently—the highest newspaper wage scale in the United States. Today, all that remains is the Guild, which lost its 80 percent guarantee in previous negotiations, and the tiny remnants of six smaller unions.

Despite its enormous wealth and over-funded pension fund, the Post's wage offer calls for a zero percent wage increase the first year and pay hikes ranging between 1 and 2 percent in the second and third years.

"We stand behind our brothers and sisters in this fight," pledged IP Tom Buffenbarger. "We support their demands for a fair contract and an end to union-busting at the Post." As a first step, he offered Guild representatives free use of the IAM's studio and all facilities to help them make their voices heard.