Web Highlights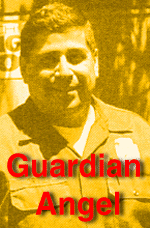 IAM member and park ranger Carlos Ortiz recently saved the life of a wounded policeman. And this isn't the first life he has saved.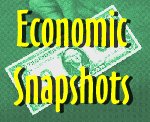 Many working families leave welfare, only to face financial circumstances that leave them unable to support basic needs critical for survival. Read the full report: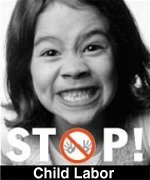 Sign the "Stop Child Labor" petition online to vote for: a stop to child labor; education for all children; decent jobs and respect for workers; and trade union rights for adults. Find it at the ICFTU website.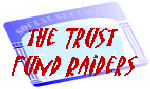 President Bush's Social Security Commission seeks to dismantle the nation's most important and popular social program. Opinion from the Center for Economic & Policy Research.


The IAM's
Executive Council
Tuesday, July 3, 2001
---
IAM Officers, Delegates Installed in Quadrennial Event
Under a strikingly beautiful July sky, with families and friends nearby, the formal swearing-in of new officers and delegates took place at IAM headquarters according to a democratic tradition that dates back more than 112 years.

The installation ceremony, presided over by former IP George Kourpias, included presentations by local and national leaders, and an address by AFL-CIO President John Sweeney, who described International President Tom Buffenbarger as having "…one of the most constant, one of the loudest voices heard today on behalf of working families."

"This IAM team delivers," declared Buffenbarger, listing significant achievements of the last four years, including a 14 percent increase in overall wages, member-inspired programs and expanded IAM departments. "The members told us they wanted more information and more communication," noted Buffenbarger. "We responded with an innovative program to establish constitutional officers dedicated exclusively to communication and education in every local and district lodge."

Sworn in to four year terms were the nine members of the IAM Executive Council: Tom Buffenbarger, International President; Don Wharton, General Secretary- Treasurer; Lee Pearson, General Vice President-Western Territory; Dave Ritchie, General Vice President-Canada; Alex Bay, General Vice President-Midwest Territory; Robert Thayer, General Vice President-Headquarters; George Hooper, General; Vice President, Southern Territory; Warren Mart, General Vice President-Eastern Territory and Robert Roach Jr., General Vice President-Transportation. Also sworn in were the IAM delegates to the AFL-CIO: S. Cobbin; James Conigliaro and Shelly Kessler. The IAM delegate to the Canadian Labor Congress (CLC) is Angela Schira. Law Committee members sworn in to new four-year terms are: Robert Renyolds; Philip Zannella, Jr.; James Leo Cote and James E. Brown.
---

Expansion Celebrated at Winpisinger Center
Internet-equipped classrooms, dormitory rooms with water views and conference rooms built by and for union members were the center of attention at the dedication ceremony for the new wing of the William W. Winpisinger Center at Placid Harbor.

Since opening in 1981, the nationally recognized education facility has trained nearly 40,000 IAM activists. The current expansion allows for a dramatic increase in the number and type of classes available to members.

A unique feature of the addition is the Winpisinger Archive, a digitized reference library that gives members the opportunity to review hundreds of television, radio and video clips of the former IAM International President. "He was so ahead of his time his ideas are still relevant today," said Dr. James Leslie, Director of Placid Harbor, who proudly led IAM leaders on a tour of the new facility.

Also dedicated were classrooms named for former General Secretary-Treasurer(s) Tom Ducey and Gene Glover and a large conference room named for Tommy Douglas, known as 'the father of Canadian Medicare.' A Reading Room in the new wing was named for retired International President George Kourpias.

Related Link:
William W. Winpisinger Center at Placid Harbor

---

UAL-US Airways Merger Called Off?
Following months of speculation, United Airlines and US Airways confirmed they are in talks to abandon their $12 billion plan to create the world's largest airline. Citing doubts the proposed acquisition would ever receive Justice Department approval, United may walk away from its $60 a share offer, first announced on May 24, 2000.

The industry reshaping deal also failed to win the support of either airline employees or passengers, despite assurances of better service and increased job opportunities. "Airline mergers and acquisitions have a reputation for being good for the deal makers," said IP Tom Buffenbarger. "The consequences for everyone else are less certain."

In March, the IAM opposed the mega-merger, after United failed to honor an earlier pledge to guarantee jobs for employees at the post-acquisition airline.

"Airlines considering future pairings would do well to consider the concerns and influence wielded by airline employees and their representatives," said Buffenbarger.

Related Link:
IAM Transportation

---