Web Highlights

The International Transport Workers Federation has launched a worldwide campaign to combat passenger rage on commercial aircraft. And today is World Action Day.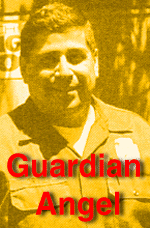 IAM member and park ranger Carlos Ortiz recently saved the life of a wounded policeman. And this isn't the first life he has saved.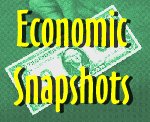 Many working families leave welfare, only to face financial circumstances that leave them unable to support basic needs critical for survival. Read the full report: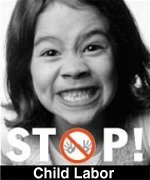 Sign the "Stop Child Labor" petition online to vote for: a stop to child labor; education for all children; decent jobs and respect for workers; and trade union rights for adults. Find it at the ICFTU website.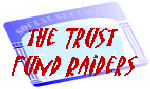 President Bush's Social Security Commission seeks to dismantle the nation's most important and popular social program. Opinion from the Center for Economic & Policy Research.


The IAM's
Executive Council
Friday, July 6, 2001
---
IAM: Zero Tolerance for Passenger Rage
The IAM and the International Transport Workers Federation (ITF) are calling for an end to incidents of violence and unprovoked attacks on airline workers around the world. "We're talking about more than just rude behavior," said IP Buffenbarger. "Airport employees are routinely pushed, shoved and threatened by passengers who get away with everything short of murder."

"A recent survey by the IAM and ITF shows the majority of airlines have few or no measures in place to deal with this problem," said IAM Transportation Vice President Robert Roach Jr. "A coordinated approach by governments, airlines, regulators and airports is needed to address the escalating level of violence by unruly passengers."

July 6 marks the second annual 'Day of Action' and the IAM is urging members to contact the U.S. Secretary of Transportation and demand laws to make it a federal offense to interfere with ground workers in the performance of their duties and to eliminate jurisdictional problems for flight crews when incidents occur outside the U.S.

Related Link:
IAM Transportation
---

Mark Blondin Appointed to Law Committee
The IAM Executive Council named District 751 President and Directing Business Representative Mark Blondin to complete DBR Mike Day's term on the IAM Law Committee. Brother Day, an IAM member since 1964, passed away March 28, 2001.

Mark Blondin has achieved national recognition as the guiding force for 26,500 IAM members employed by Boeing. Law Committee members serve a four-year term and review all proposed amendments to the IAM Constitution. The Law Committee position will be in addition to DBR Blondin's role as District 751 President.

---

US Airways Needs Better Management
"The demise of the United Airlines-US Airways merger should not signal the start of a 'going out of business' sale for US Airways," said IAM president Tom Buffenbarger.

"US Airways can survive without a partner or a breakup," said Buffenbarger. "Contrary to current management assertions, the carrier has the routes, planes and personnel to keep the nation's sixth largest airline in the black and in the air."

"Airlines should not be treated like the private property of corporate carpetbaggers who can unilaterally decide if an entire U.S. airline and thousands of jobs should disappear overnight," said Transportation GVP Robert Roach Jr. "We will urge the US Airways board of directors, as well as local, state and national legislators to take whatever steps are necessary to ensure the survival and growth of US Airways."

The IAM represents approximately 60,000 employees at United and US Airways and opposed the $12 billion cash and debt transaction when United failed to deliver on a pledge to provide job security and location protection for members at a combined carrier.

Related Link:
IAM Transportation

---
AFL-CIO 'Voice @ Work' Campaign
For the third year in a row, the IAM joined the AFL-CIO' annual campaign to highlight worker's efforts to achieve dignity, respect at the right to choose a union at work. Bringing together union activists and their community allies, this year's nationwide effort focused on local employers and the tactics used to prevent lawful union organizing.

In New York and Sioux City, IAM members rode in bus caravans and rallied to shine a light on union organizing challenges and victories. Providing first person witness in Cleveland, IAM member Bill Schwimmen spoke to 14 area mayors and described the struggles he and his co-workers faced for a full year after winning their union election.

"The right to organize and the right to join a union are the twin foundations of the American Labor Movement," said IP Tom Buffenbarger. "Defending these rights should be as natural as breathing for every active and retired union member."

Related Link:
AFL-CIO Voice @ Work
---
Continental Ramp Workers Seek IAM Representation
The IAM's Transportation Department filed a petition on July 3 with the National Mediation Board (NMB) seeking representation for Continental Airline's 7,800 Fleet Service employees. The IAM currently represents 10,000 flight attendants at Continental Airlines.

The ramp employees, currently unrepresented, are unhappy with their compensation and job security following the carrier's rise from bankruptcy to profitability. "They came to us asking for help and said they don't want to be left behind any longer, " said GVP Robert Roach Jr. "With this week's filing, we are responding to their request."

Related Link:
IAM Transportation