Web Highlights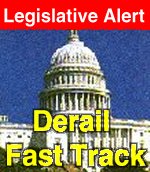 It's time to stand up for everyday workers who are at the mercy of unfair trade agreements. Say "no" to Fast Track Authority and "no" to FTAA. To take action . . .


The International Transport Workers Federation has launched a worldwide campaign to combat passenger rage on commercial aircraft. And today is World Action Day.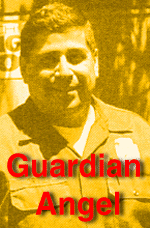 IAM member and park ranger Carlos Ortiz recently saved the life of a wounded policeman. And this isn't the first life he has saved.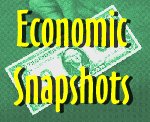 Many working families leave welfare, only to face financial circumstances that leave them unable to support basic needs critical for survival. Read the full report: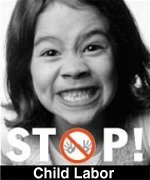 Sign the "Stop Child Labor" petition online to vote for: a stop to child labor; education for all children; decent jobs and respect for workers; and trade union rights for adults. Find it at the ICFTU website.

The IAM's
Executive Council
Tuesday, July 10, 2001
---
Help Needed to Block 'Fast Track'
You can help derail that odious "fast track" trade ploy expected to come before Congress later this month. President Bush and his corporate sponsors want the special bill so they can rush trade agreements through Congress without amendments or close scrutiny.

Here's how you can help. Call your members of Congress on July 17—the Stop Fast Track e-Activist National Call-In Day. You can call them toll-free at 1-800-393-1082. Tell your members of Congress that working families need fair and balanced trade, which protects people and the environment—NOT Fast Track.

If Congress gives Bush this trade authority, we'll see more trade deals like NAFTA, more job losses and shrinking wages, more attacks on worker rights and more devastating pollution of our air and water. You can begin calling today, but please remember to call July 17. Make your voices heard.


For more information see the IAM's Legislative Alert
---

Tell Them Where It Hurts
Workers and labor leaders will have three opportunities to tell the federal government about the painful and crippling injuries that result from heavy lifting, repetitive work and poorly designed jobs.
On July 16, 20 and 24 in Arlington, VA, Chicago and San Francisco, the U.S. Department of Labor will hold public hearings "to discuss possible approaches to addressing ergonomic hazards in the workplace."

Protection against injuries such as work-related back strain and carpal tunnel syndrome suffered a major blow when President Bush refused to implement the ergonomic standards recommended by the previous administration. The victory by heavily padded business lobbyists means workers will continue to suffer up to 1.8 million injuries each year – 600,000 of them so serious that workers will have to take time off work to recover.

The AFL-CIO is coordinating an 8:00 to 9:00 AM rally to kick off the first hearing at George Mason University in Arlington, VA on July 16.

All local lodges are encouraged to send representatives to participate and tell our side of the story in this effort to restore responsible, enforceable ergonomic standards. For more information and directions to the forums, click on the IAM Safety and Health link at: http://www.goiam.org/visit.asp?c=1719.
---