Web Highlights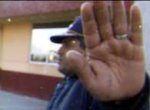 Behind the Label:
When employees of Mexico's Kukdong apparel factory stopped work to protest the firing of five coworkers, management called local police and had the strikers forcibly removed from company grounds. Read this and other stories of workers in the global clothing industry.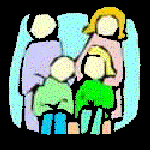 Economic Snapshot:
The official poverty line is never enough to cover a family's total expenses for basic needs. Read the full explanation.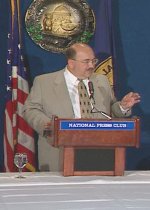 Breaking News Video:
IP Tom Buffenbarger addresses Washington D.C.'s National Press Club and defines the IAM's position on National Missile Defense.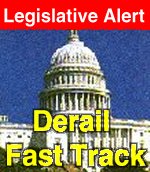 It's time to stand up for everyday workers who are at the mercy of unfair trade agreements. Say "no" to Fast Track Authority and "no" to FTAA. To take action . . .



Tell 'Em Where It Hurts
IAM members joined union activists in testifying at an Arlington, Virginia Labor Department hearing meant to address workplace ergonomic hazards. For Breaking News Video: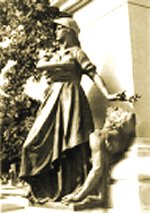 Taking a summer trip? Check out this catalog of U.S. sites honoring the history and heritage of America's workers. The memorial above commemorates the men executed for their supposed participation in the labor violence at Chicago's Haymarket Square during an 1886 demonstration for the eight-hour day.

The IAM's
Executive Council
Tuesday, July 31, 2001
---
Merger Scuttled After DOJ Threatens Suit
Several hours after the US Department of Justice (DOJ) announced it would sue to block United Airlines from acquiring US Airways, both carriers said they would end their 14-month effort to create the world's largest airline.

"While mergers can further competition, this one does not," declared U.S. Attorney General John Ashcroft. Resistance to the merger has been building for months, with unions, consumer groups and officials from a dozen states speaking out against the $12 billion deal.

The IAM, representing nearly 60,000 United and US Airways employees, took a lead role opposing the merger after United Airlines officials refused to honor a pledge to provide job guarantees for employees at the combined carrier. "…we find United stubbornly unresponsive to the legitimate concerns of employees who do not want to sacrifice their jobs to fulfill United's mega merger ambitions," wrote GVP Robert Roach, Jr. in a March letter to members of Congress.

The unraveling of the deal also means the end of United's plan to sell slots at Washington National Airport to American Airlines, as well as the plan for United and American to jointly operate the US Airways shuttle operation.

Related Link:
IAM Transportation
---
Trident Workers Tally Win
IAM members at the Trident Refit Facility scored a victory when the Federal Labor Relations Authority (FLRA) upheld the union's unfair labor practice charge. The dispute grew from the facility's attempt to contract out work normally performed by Local 2783 members at the Navy's submarine base in Kings Bay, GA,

Under the settlement terms, management agreed to meet with the union and "to negotiate the impact and appropriate arrangements" of any contracting-out issues that may arise, noted John Griffin, Local 2783 president. "This is a major win for us," he said.
---
Ownership Campaign Launched At UAL
A committee of IAM representatives, legal and financial experts met develop shareholder resolutions at the world's largest employee-owned company. Input from members at United will be the basis for the committee to formulate proposals.

"The employees of United Airlines control 55 percent of the company," said Randy Canale, president of District 141 at the group's first meeting in New York. "This marks the beginning of a campaign to address members' requests to be more active shareholders."

"UAL management has clearly shown how incapable they are of running an airline," said Scotty Ford, president of District 141-M, representing mechanic and related employees at United. "United management has been so busy trying to grow the airline, they forgot how to run it," added IP Buffenbarger. "We must take action before any more damage is done to our members' investment."

Related Links:
District 141
District 141M
---
SFO Project Wins Award
The Asian Pacific American Labor Alliance (APALA) selected the San Francisco Organizing Project as the recipient of its prestigious Vincent Foo Award. The citation honors the multi-union SFO Project for its efforts to organize Asian American and Pacific Islanders in the Bay area. The IAM is a key player in the successful organizing effort.

The award is named for the late Vincent Foo, a labor activist whose life's work was committed to reaching out, organizing and unifying workers in the struggle to improve the quality of life for all workers.
---
Support Grows For Mexican Truck Standards
By a 65-35 margin, the Senate voted last week to reject an amendment designed to weaken safety standards for Mexican trucks and busses operating in the United States. In another vote, the Senate voted to close off procedural delays and a final vote on the measure is expected soon.

The FY 2002 Transportation Appropriations bill, containing the trucking measure, is fast becoming the latest battleground for critics and supporters of the 1993 North American Free Trade Agreement (NAFTA). President Bush and GOP allies in the Senate are promoting full access for the Mexican trucks without any additional safety provisions. A bipartisan coalition of unions, legislators and highway safety advocates argue the Mexican trucks routinely fail safety audits and warrant additional cross-border inspections.

"We must say no to the President's approach on this issue – open the border first and worry about the highway safety standards later," said Sonny Hall, president of the AFL-CIO Transportation Trades Department.
---
Union Website Targets Sweatshops
UNITE and other textile and garment unions, consumer and activist groups teamed up to launch a new anti-sweatshop web site, www.behindthelabel.org, a 24-hour Internet news channel and online community to expose the brutal workplace conditions in much of the global economy.

From Nike workers on strike in Indonesia, to a sweatshop fire that kills dozens in Bangladesh, to students protesting sweatshops at their universities, to multinational clothing retailers who control that industry, the site presents powerful images and stories from the global sweatshop-industry and the anti-sweatshop movement.

The new communications tool lets union organizers around the world plan campaign strategies. College students protesting sweatshops will be able to talk directly to the exploited workers who make college-logo apparel. Check out www.behindthelabel.org and add your voice to the fight against sweatshops.

---