Web Highlights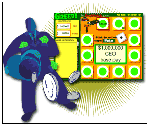 Play Greed, The Executive PayWatch Board Game Greed takes you through a story of what life is like for a millionaire CEO and a worker struggling to make ends meet. Just click to roll the dice to see if you end up on Easy Street or Tough Luck Row.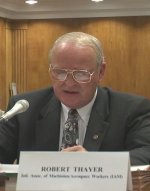 GVP Thayer Rips China Trade Deals. Thayer tells commission the costs of bilateral trade deals with China.
Breaking News video.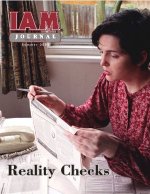 Read The Summer IAM Journal Online
The IAM takes an in-depth look at the Unemployment Insurance system.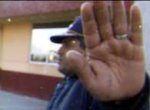 Behind the Label:
When employees of Mexico's Kukdong apparel factory stopped work to protest the firing of five coworkers, management called local police and had the strikers forcibly removed from company grounds. Read this and other stories of workers in the global clothing industry.

The IAM's
Executive Council
Tuesday, August 14, 2001
---
Transportation Conference Opens in New York
The second IAM Transportation Conference of the new century is under way in New York City where more than 400 airline and railroad representatives will shape the agenda of the largest and most powerful transportation union in North America.

Canadian delegates are taking part in the conference for the first time this year, joining representatives from the lower forty-eight, Alaska and Hawaii for the 4-day event, held every 18 months to organize and direct the power of 150,000 IAM members.

Each delegate is assigned to one of nine committees where district and grand lodge representatives assist in the development of resolutions to be presented to the full delegation. A key feature of the previous conference will continue, with each committee prioritizing a single item to be resolved before the next conference convenes.

Presentations by distinguished guests are an important ingredient of the 2001 Transportation Conference. Norman Mineta, U.S. secretary of Transportation; Rodney Slater, former U.S. secretary of Transportation; Rich Trumka, AFL-CIO secretary-treasurer; U.S. Sen. Jon Corzine, D-NJ and Sen. Charles Schumer, D-NY will speak to the delegates this week, along with Clayola Brown, UNITE International vice president; Dennis Hughes, New York State AFL-CIO president; Ed Wytkind, executive director, AFL-CIO Transportation Trades Department, and Brian McLaughlin, president, New York City AFL-CIO Central Labor Council.

"Airlines and railroads are among the most highly unionized industries in North America," said conference chairman and Transportation GVP Robert Roach, Jr. "Despite the distractions of deregulation, mergers and global challenges, the IAM will continue to lead the way and deliver the pay, benefits and pensions our members expect and deserve

Related Links:
IAM Transportation
---
Americans Working Longer, Playing Less
Here's a thought to ponder. While members of Congress enjoy their month-long August recess, average Americans must make do with a meager 13 days of vacation leisure. Americans lag far behind the rest of the world in annual vacation days. Italy leads with 42; France has 37, Germany 35, Brazil 34, Britain 28, Canada 26, South Korea and Japan 25, according to the World Tourism Organization. At the same time, Americans are working longer hours. The National Survey of the Changing Workforce finds that in 1997, Americans worked 3.5 hours a week more than they did 20 years ago. Other leading industrial countries are cutting their workweek.
---