Web Highlights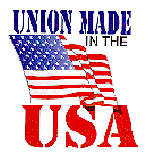 Get Ready for
Labor Day &
Union Label Week
Raise awareness about working family issues. The AFL-CIO has Labor Day sample fliers, background information fact sheets available online.


Celebrate this Labor Day Online
Join the AFL-CIO in the Online Labor Day Festival at www.aflcio.org.


Union Label Week Begins September 3
Use the entire week to make an extra effort to look for the union label when you shop. Spread the word in your community about the benefits of being a union member, too.


Send a Labor day Message to Your Hometown Newspaper
A sample Labor Day message that you can use as a letter to the editor of your local paper or other Labor Day activities is linked to this page.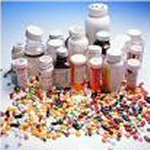 Noteworthy News:
High prescription prices are a major factor in driving up medical costs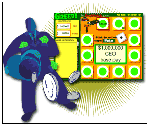 Play Greed, The Executive PayWatch Board Game Greed takes you through a story of what life is like for a millionaire CEO and a worker struggling to make ends meet. Just click to roll the dice to see if you end up on Easy Street or Tough Luck Row.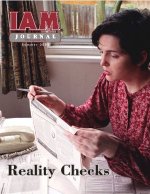 Read The Summer IAM Journal Online
The IAM takes an in-depth look at the Unemployment Insurance system.

The IAM's
Executive Council
Thursday, August 30, 2001
---
Picketing Slated at American Airlines
Disgruntled IAM members at TWA plan to mount informational picket lines at 10 major airports August 31, urging American Airlines to live up to the promises made when that airline purchased TWA. Top officials at both carriers pledged to protect jobs during the transaction, but recent announcements of station closings and widespread layoffs show TWA employees that those promises ring hollow.

Thousands of TWA families will be affected by American's decision to renege on its commitment to them. The informational picket lines will go up at passenger entrances at major airports served by American. The sites include Dallas (DFW), New York (JFK), Newark (EWR), St. Louis (STL), San Francisco (SFO), Chicago (ORD), Los Angeles (LAX), Boston (BOS), Kansas City (MCI) and Miami (MIA).
---
OSHA Targets High-Risk Worksites
Officials at 14,000 worksites received letters from OSHA telling them that their injury and illness rates exceed those of most workplaces and urging them to reduce hazards and protect their workers. Over the next four months, the federal safety agency plans to inspect about 1,000 sites that recorded especially high injury and illness rates.

Every District or Local Lodge that becomes aware of an IAM-represented employer receiving this OSHA notice should immediately notify the IAM Safety and Health Department at 301-967-4704, urged Director Mike Flynn.

The 14,000 sites are listed by state, alphabetically on OSHA's website at www.osha.gov on the current Freedom of Information Act page. The list does not single out those targeted for inspection. States that operate their own job safety and health programs also conduct inspections at high-hazard workplaces, but may do so using a different system, Flynn explained.

Related Site
OSHA Lists Workplaces With Hughest Injury/Illness Rates
---
Make Guide Dog Reservations Now
The deadline is September 21 for room reservations at the popular Guide Dogs of America Banquet and Golf Tournament in Las Vegas. The event will be held October 26-27. The event sells out quickly, so reservations should be made as soon as possible. To make your room reservations, call the Flamingo Hotel at 800-835-5686. For additional information about the golf tournament and banquet, contact Debbie Sands 818-362-5834 ext. 226.

---
A Message From President Buffenbarger on Labor Day 2001
Many Workers Can't Afford To Celebrate
Good news for working Americans is in short supply this holiday weekend. The U.S. economy is stuck in a recession. Companies are firing thousands of employees in a desperate bid to sustain the record profits of the past decade.

Corporations are forcing workers to pay for this recession with the loss of their houses, health care and automobiles. Those same employees pushed profits and productivity to historic highs. Now they are being told to drop their tools, turn off their computers and hit the street. And for what? So that shareholders can be spared a pause in quarterly dividends?

Rather than turn on the workers, employers should hold Federal Reserve Chairman Alan Greenspan accountable. Last year's ill-advised interest rate hikes smothered the best economy in a generation. Recent rate cuts have done little more than fuel concerns that any recovery is beyond the Fed's control.

For today's unemployed, the news quickly goes from bad to worse. Gone are the days when unemployment insurance would cover bills and preserve buying power. The average weekly benefit today, for those who qualify, is $220 per week – barely enough to cover the mortgage.

Many states' unemployment insurance programs are seriously under-funded and unprepared for waves of workers with nowhere else to turn. The trust funds that used to provide jobless benefits in fourteen states are rapidly approaching critical condition, with less than a year of unemployment insurance benefits available if this recession digs in.

Gone too, is the prospect of a quick recall to a previous job and workers are not finding replacement jobs with wages and benefits that can reasonably support a single worker, let alone a family of three or four. The options that once existed for laid off workers are evaporating faster than the federal budget surplus.

This Labor Day we face the prospect of millions of Americans being used as human shields to give U.S. corporations cover from an unnecessary economic downturn. It is a testament to our strength that we will survive, but we must examine the wisdom of forcing mass layoffs to give Wall Street an unfair advantage at the expense of Main Street.

As we celebrate our day, Labor Day, remember that no matter how tough the times get, we have the resources of our union and each other to carry us through.
---