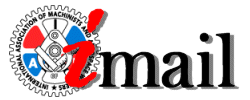 www.goiam.org



Thursday August 15, 2002


IAM Tells Boeing: Re-Invest, Build

The Boeing Co. must reinvest in its people and new products instead of exporting jobs and spending billions to buy back their own stock, the IAM's chief negotiator said at the start of round-the-clock contract talks with the aerospace giant.
Boeing must address union members' concerns over job security, health insurance and improved pensions to achieve a new settlement when the current contract expires September 1, Schneider said.
Boeing has eliminated more than half its IAM jobs since 1999, Schneider said, citing a Washington state report predicting the aerospace job cuts will drain more than $3.5 billion in personal income and at least $600 million taxes from the region in the next several years.
"The IAM has helped Boeing save millions of dollars on health care costs" since forming a joint committee with the company in 1995, said Schneider, announcing that the union has proposed additional reforms to limit costs and reduce medical errors. He vowed to resist any efforts by Boeing to increase employees' out-of-pocket expenses.
"The average employee retires after 30 years at Boeing on a pension equal to one third of their former pay. Boeing's top executives receive pensions from 150 percent to 209 percent higher than their salaries," Schneider observed. With $3 billion surplus cash in the Boeing pension fund, the union expects a major increase in pension benefits this contract, he added.
---
IAM Backs United's Loan Bid
The IAM pledged its full support for United Airlines application for federal loan guarantees and pointed out that the "carrier's serious financial condition is a direct reflection of the Sept. 11 attacks. That alone makes United eligible for "immediate assistance", noted Randy Canale, District 141 president; and Scotty Ford, District 141-M president.
In a joint statement, Canale and Ford noted that the IAM is prepared to continue talks with United about ways to cut costs and eliminate operation inefficiencies. "We are concerned, however, that the company has yet to respond to cost-cutting suggestions from front-line employees at United."
IAM members at United were the last to receive wage increases following the ESOP, but were the first to respond to United's current crisis with a $500 million loan and a commitment to work with the carrier to avoid bankruptcy, the statement added.
---
Potlatch Picketers Stand Strong
More 250 members of IAM Local W-484 in Warren, AR, have been on strike against Potlatch Corporation since July 31. Contract talks broke down over management demands for outrageous concessions in health care benefits, reports GLR Bill Street who was actively involved in negotiations.
"Our members are standing firm and morale is high on the picket line," echoes District W-2 DBR Leon Blocker. The union offered significant concessions in the health care area, but the company demanded even more takeaways, Street said "And they refused to show any documentation to support their claims," he added.
The union filed unfair labor practice based on management's refusal to provide credible information on the health insurance issue.
Street noted that "donations and support from workers across the nation are coming in." The Arkansas State AFL-CIO has asked its affiliates to join the Potlatch struggle. Donations may be sent to IAM Local W-484, 707 Sturgis St., Warren, AR 71671. Checks may be made payable to Local W-484 Strike Fund.
---
Bush 'Pep Rally' Falls Flat
Despite a handpicked participant list and a carefully engineered agenda, President Bush's so-called Economic Forum drew more snickers than standing ovations. One Bush administration official admitted before the forum opened that the corporate donors who dominated the guest list would follow the White House script.

"I don't think there's any point in picking someone who has the opposite point of view," the unnamed official told the Washington Post. An economist at the usually Bush-friendly National Center for Policy Analysis, a conservative think tank, echoed those views before the show opened.

"The purpose of the meetings is to show action without actually doing anything," the Center's Bruce Bartlett told CNN. "I seriously doubt it will serve any purpose."

The CEOs from Pfizer, Inc., Charles Schwab Corp., Caterpillar Corp., International Paper, the U.S. Chamber of Commerce, the New York Stock Exchange and the National Association of Manufacturers enjoyed the White House hospitality.

A handful of representatives from working families made a token appearance.
---
IAM Gains New Voice at DNC
Maria Cordone, the IAM's Retiree/Community Services director, was named executive vice chair of the National Democratic Seniors Coordinating Council. The Council advises the Democratic National Committee (DNC) on important issues affecting older Americans. It is comprised of seniors, union representatives and other community leaders.
"I am excited about this new opportunity to give retired Americans and working families a stronger voice," Cordone said. Immediately after the election, Cordone was one of three witnesses who testified before the DNC's Ad Hoc Committee on Affiliates. They successfully petitioned for affiliate status which would give the Council voting rights in the DNC, she explained.
---