Web Highlights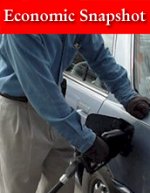 A Drop In the Bucket:
Drilling in the Arctic National Wildlife Refuge will do little to help us achieve energy independence.

---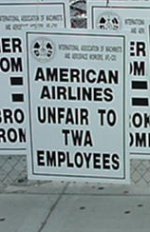 IAM members at TWA, conducted informational picketing last week at nine major airports to protest unfair treatment by American Airlines.

---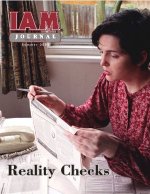 Read The Summer IAM Journal Online
The IAM takes an in-depth look at the Unemployment Insurance system.

The IAM's
Executive Council
Friday, September 7, 2001
---
White House, Wall St. Eye Social Security Bonanza
President George W. Bush and his hand-picked Social Security privatization commission are doing their best to frighten Americans into believing that Social Security can't meet its obligations and workers won't get their promised benefits. At bottom, the pension privateers seek to siphon the trust fund into private stock market accounts.

To pay for their scheme, they'll have to raise the retirement age, cut Social Security benefits, raise taxes—or all three.

Retirees will have to work longer and get less—but Bush's Wall Street backers will get a $240 billion windfall out of the deal. Instead of investing our federal budget surplus in strengthening Social Security, President Bush squandered it on a huge tax cut for the rich

We can stop this shoddy effort to destroy Social Security, America's most successful family support program. Call President Bush's Social Security Privatization Commission today. Tell the members you DON'T want to work til 70. Make your voices heard. Call 202-343-1255. Let them know how you feel. We can make a difference.
---
Workers Seek Justice in Global Economy
Working families and their unions united with a wide range of activists from around the world to reshape the rules governing the global economy and make certain those rules work for working people.

This pro-worker coalition will come together later this month for a week of action to reject a global economic system that values profits over people. The coalition promises a full agenda when the International Monetary Fund (IMF) and the World Bank hold their annual joint meetings in Washington, DC September 25-30. A massive march and rally on the Ellipse will headline the affair. On a similar note, the National Council of Women's Organizations scheduled its Women's Equality Summit, Congressional Action Day for September 24-25. That event focuses on Social Security privatization—another item on the World Bank's agenda.

The global justice activists oppose the Fast Track trade policy, seek an unconditional cancellation of debts owed by the world's poorest countries to the IMF and the World Bank and vow to block the expansion of NAFTA throughout the Western Hemisphere.
---
Seidl, Carelli Take New Roles
Frank Carelli has been named director of the IAM's Government Employees Department. He replaces Jim Seidl, who moves to the Midwest Territory as GVP Alex Bay's administrative assistant. A 34-year IAM member, Seidl moved up through the union ranks until assuming the directorship in 1999. Carelli has been an IAM member since 1977, when he joined Local 1415, in Fulton, NY. He has been assigned to the Legislative & Political Action Department for the past four years.

In other staff changes, GLR Christina Munoz joins Seidl in the Midwest Territory office. Steve Hantzis replaces her in the IAM Organizing Department.
---
Picket Lines Strong at John Ramming Facility
IAM members on strike at the John Ramming Machine shop in St. Louis have manned picket lines since last December in a determined effort to win a fair contract with the employer. Management's latest offer was called "a slap in the face of every one of our members" by Midwest GVP Alex Bay. He said the offer included a modest six percent pay raise—but only if 100 percent of the workers posted a perfect attendance record for the year.

The workers setup and operate boring mills, lathes and a wide range of other metal cutting equipment. "Our members are rock solid in their determination to win the wages, benefits and working conditions they deserve," Bay said.
---
GE's Corporate Guru Retires
Jack Welch perfected the "profits before people" ethic and took it to heights undreamed of even by the robber barons of capitalism's Gilded Age. In the process, he turned General Electric into the world's richest corporation, callously tossed tens of thousands of production workers onto the jobless rolls and, oh yes, remade himself into one of North America's wealthiest corporate executives.

Welch took the reins at GE in 1981, fired tens of thousands of workers and earned his nickname "Neutron Jack," after the nuclear weapon that vaporizes people but leaves buildings virtually intact. He walks away with a multi-million dollar retirement and pension package, as well even more millions in GE stock options.

Next comes a nationwide tour touting his autobiography. Welch received a $7.1 million advance for that piece of work. The IAM represented 10,000 workers when Welch became GE's chief executive officer. Today that number is 3,500.


---
Communications Conference Registration Closes Sept. 11
Because of the overwhelming response to the 2001 Communications Conference, registration for new attendees will close on Sept. 11, 2001. "We are rapidly approaching the limit of hotel space," said Conference chair GVP Bob Thayer. "We have to cut off registration early to ensure we have room for all the attendees. The great response we've gotten shows that our members want to stay on the leading edge of today's communications technologies."
Locals and Districts can fax their registrations to the Communications Dept. at 301-967-4586. Hotel reservations should be made directly with the Edgewater Inn at 206-728-7000 or 800-624-0670
---