Thur
sday, September 25, 2003
---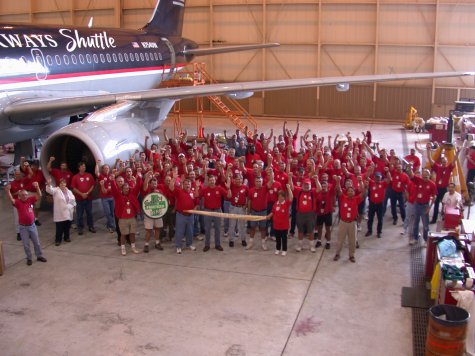 IAM members in Charlotte, NC show their solidarity over the potential farmout of heavy maintenance on US Airways' Airbus fleet.

Unions Support IAM in US Airways Dispute
The 35 unions affiliated with the AFL-CIO's Transportation Trades Department (TTD) pledged their support for IAM District 141-M in their dispute with US Airways over potential outsourcing of heavy maintenance on its Airbus aircraft.
"These are the same tactics used by Frank Lorenzo to destroy Eastern Airlines," said IP Tom Buffenbarger. "If we allow US Airways to subcontract out work that has been contractually performed by IAM-represented members for 46 years, it will have a ripple effect throughout the industry in all classifications."
The TTD resolution of support underscores individual commitments from affiliated unions at US Airways, including IAM District 141, the Air Line Pilots Association, the Association of Flight Attendants, the Communication Workers of America and the Transport Workers Union.
"Our members have repeatedly sacrificed to avoid the liquidation of US Airways," said Transportation GVP Robert Roach, Jr. "For the airline to cast-off the employees that recently rescued the carrier and the critical jobs they perform is criminal. If CEO David Siegel wants to go to war with his employees, then it is war he will get."

---
Poll Shows Lagging Economy Hurts Bush
President Bush is paying a political price for the lagging economy and unease over the war in Iraq. A recent NBC –Wall Street Journal poll shows his approval rating at a modest 49 percent, while 45 percent of those polled disapproved of his performance.
In his State of the Union message, Bush said his policies would create an economy that "would employ every man and woman who seeks a job." In fact, Bush is the first president since Herbert Hoover to preside over an economy that has lost jobs, not created them, said IP Tom Buffenbarger. "More than 3 million jobs have disappeared since Bush entered the White House, most of them in the manufacturing sector," he added.
In that same speech, Buffenbarger noted, Bush said "we will not pass our problems to other generations." That looks like another hollow promise. It now appears that we will suffer at least $1.9 trillion in new debt, according to the Office of Management and Budget, with budget deficits running into the foreseeable future.
"This administration simply cannot see the forest for the trees," Buffenbarger said. "The costs of the Bush tax cuts alone are three times more than the entire projected shortfall in Social Security and very few working Americans benefit from those misguided tax cuts," he charged.
Bush promised " an average $1,000 tax cut for everyone who pays taxes." Buffenbarger called that another hollow pledge. "More than half of all taxpayers get less than $100 and 31 percent of all taxpayers get nothing at all," he said. An analysis by Citizens for Tax Justice supports Buffenbarger's charge.

---
Wesley Clark Unveils Jobs Plan

The sudden popularity of newly announced Democratic presidential candidate Wesley Clark is tied to

his emphasis on the economy and American jobs, which are the most important issues facing the country right now, according to a recent CNN poll.
While Clark has remained quiet on specific policy views, he announced a $100 million plan that he believes will create jobs and turn the economy around. The plan features a state and local tax rebate fund of $40-billion and provides $20-billion in business tax incentives over two years.
Just one week after he entered the race, the retired army general is leading all candidates in the race for the Democratic presidential nomination, according to the latest CNN-USA Today-Gallup poll.
"Hot air can make any balloon rise," noted IP Buffenbarger. "Eventually a cold reality seeps in and the balloon sinks back to earth.

---
Aviation Bill Stalls Over Tower Privatization
FAA chief Marion Blakey appeared this week before a House Committee and defended the Bush Administration plan to privatize government-run air traffic control towers.
Blakey spoke on behalf of the proposal to eliminate federal air traffic controllers at 69 airport towers; a move that would mark a significant step forward for the administration's highly controversial effort to privatize the nation's air traffic control system.
Two key Democrats on the House Transportation and Infrastructure Committee, Rep. Peter DeFazio (D-OR) and Lames Oberstar ((D-MN), are urging their colleagues to oppose the entire $60 billion aviation spending bill if the legislation is not rewritten to include a ban on privatization.
Transportation labor leaders are objecting to provisions in the aviation bill that allow foreign cargo carriers to service markets within the U.S. and takes the teeth out of federally mandated anti-terrorism training for flight attendants.

---
UAW, Big Three Agree
The UAW reached tentative agreements with the Big Three automakers all within four days of each other—the first time the contracts have been wrapped up so closely. After two months of negotiations, the union reached tentative pacts with General Motors and Delphi Corp. Sept. 18, with DaimlerChrysler Sept. 14 and Ford Motor Co. Sept. 15.

Details of the tentative agreements have not been released, pending ratification votes by the union's members. These are the largest collective bargaining negotiations of the year, covering more than 330,000 workers.

---
IAM Backs CLC Boycott of Rol-Land Farms
The Canadian Labour Congress has endorsed a National Consumer Boycott against Rol-Land Farms Inc., which sells products sold as Essex Kent Mushroom, Essex Continental Distribution Inc. or Unionville Farms. The boycott is at the request of the United Food and Commercial Workers (UFCW) Canada and is in support of workers of Rol-Land Farms Inc. in Kingsville, Ontario who have chosen UFCW to represent them. The owner, however, refuses to recognize the union as the bargaining agent.

---
Union Plus Scholarship Forms Available

Applications for the 2004 Union Plus Scholarship program are now available. To download an application go to www.unionplus.org/scholarships or send a postcard with your name, return address, telephone number and international union affiliation to Union Plus Education Foundation, c/o Union Privilege, PO Box 34800, Washington, DC 20043-4800.

Deadline for the scholarship applications is January 31, 2004

This year, 105 students, representing 42 AFL-CIO unions, were selected to receive $150,000 in scholarships. Since 1992, the program has provided more than $1.8 million to help fulfill the educational dreams of students who represent more than 13 million working families across the nation. The scholarships are awarded to union members or their families who want to begin or continue their secondary education.

---
Read Past iMail | Email Your Opinion | Visit www.goiam.org | Print Version | Sign-Up for iMail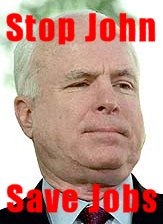 Senator John McCain (R-AZ) is back flying combat missions. This time, however, he seeks to shoot down the proposed lease of Boeing 767 tankers by the US Air Force. And he is using every weapon at his disposal to chalk up another kill. Help stop John McCain and save North American jobs.

---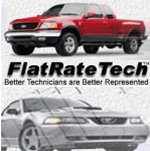 FlatRateTech is an organization "created for and by Ford and Lincoln Mercury service technicians solely to speak as one loud voice rather than 50,000 smaller voices," according to their website http://flatratetech.com. The fast-growing site offers forums for Ford customers, technicians and dealers to exchange information.

---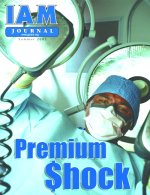 The Summer 2003 IAM Journal is now online. Skyrocketing health care costs are causing Premium Shock for members and employers. The IAM Journal looks at what's causing the increases and what can be done to change America's health care system.
---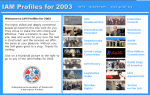 See who works for you, how the IAM is structured, and what services the IAM offers. Go to: IAM profiles for 2003.
---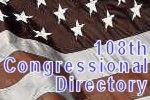 The 108th Congressional Directory . . . get your copy. Send $5 to the MNPL Education Fund, c/o IAMAW, 9000 Machinists Place, Upper Marlboro, MD, 20772.
---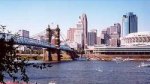 The official site for the 36th Grand Lodge Convention to be held in 2004 in Cincinnati, Ohio is now online. Check it our for convention news, sponsorship offers, and convention gear.