The IAM's
Executive Council
I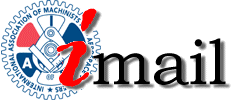 www.goiam.org
---
Sunday, October 28, 2001 . . . SPECIAL EDITION
---

IAM Welcomes UAL Leadership Change
"Today's management shakeup was necessary for United Airlines, its employees and investors," said Machinists Union President Tom Buffenbarger. "This airline and its employees now have a chance to do what they do best."

Earlier today, the UAL Board of Directors accepted the resignation of Chairman and Chief Executive Officer James Goodwin and named current UAL board member John W. Creighton, Jr. as interim Chairman and CEO.

"I welcome Mr. Creighton and I thank him for accepting this challenge," said the Machinists President. "The IAM developed a good working relationship with Mr. Creighton when he was president and chief executive at Weyerhaeuser. He displayed a unique concern for employees there and we expect United and its employees to benefit from that perspective.

"The new leadership at United Airlines has time, but not much time," said Buffenbarger. "We need to restore the public's confidence in air travel and we need to conclude the contract negotiations for 45,000 IAM members at United. Both goals are possible and both are essential to rebuilding United Airlines.

"For 75 years, during good and bad times, this airline, like this country, has risen to every challenge. I am confident we are now on our way toward rebuilding United Airlines and I will urge every IAM member to take part in this historic effort."

The International Association of Machinists and Aerospace Workers (IAM) represents nearly 45,000 employees at United Airlines including Mechanic and Related, Ramp & Stores, Public Contact, Food Service and Security Guards.
---

Comments, suggestions, or story items?
Contact IAMAW / Read previousimail