The IAM's
Executive Council
I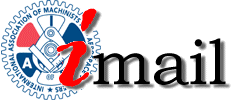 www.goiam.org
---
Tuesday, October 30, 2001
---
IAM Critics Target Congress, Media
Both Congress and the nation's news media came under blistering fire from IP Tom Buffenbarger and other critics appearing before delegates at the IAM Communications Conference in Seattle.

"We've got a Congress of cowards," Buffenbarger charged in a scorching keynote address. He scorned congressional leaders from both sides of the aisle for closing Congress during the anthrax scare, while postal workers faced equally grave workplace hazards.

"Nobody gives a damn about workers," Buffenbarger said. He
singled out recent legislation that funneled hundreds of millions of dollars to troubled airlines, including Federal Express, for financial losses stemming from the September 11 terrorist attacks.

Buffenbarger pointed to the so-called "economic stimulus"
package a GOP majority rushed through the House, with heavy White House backing. The bill contains huge tax cuts for corporate America and wealthy taxpayers, while flicking crumbs to working families.

Buffenbarger challenged delegates to schedule appointments with their congressional representatives when they visit their home districts. "Take a dozen, or 50 or several hundred of your fellow members and their families with you. I guarantee you we can make a difference. Hold their feet to the fire. Demand action for working men and women. They will listen. They will have to."

Other speakers played on that theme. "We can tip the balance. We can make a difference," said GVP Bob Thayer, who chaired the conference. "The IAM will always be in the forefront. That is the Machinists way," he added.

Transportation GVP Robert Roach, Jr. noted that new leadership at United Airlines was "a positive development" for workers at that troubled airline. "I think we can meet on the same page," he said. The airline dumped former CEO Jim Goodwin, with a hefty nudge from the IAM.

GVP Lee Pearson welcomed delegates to the conference and pointed to the IAM's historic commitment to communications, which "must always be a two-way street," he said.
---
'Profits Before People' Drives Media
Working families and their unions face major obstacles in making their voices heard through the nation's newspapers, radio and television outlets, charged media critic Ben Bagdikian, whose newspaper career spanned more than three decades.

Six major multinational corporations control 90 percent of the media. AOL-Time Warner, General Electric, Disney Corp. monopolize ownership and makes it increasingly difficult for workers and unions to draw coverage to workplace issues.

"No wonder so much federal charity flows to corporate interests. They own the media. They set the political agenda," Bagdikian said. Those same interests and their political benefactors preach the "trickle-down" economic theory that wealth tossed to the top of the social pyramid eventually works its way down to the rest of us, he explained.

"This conference is about penetration," said Rick Sloan, IAM communications director. "We must get our message to our members who are surrounded by a cocoon of white noise. We have to penetrate that clutter."
---
Buffenbarger Welcomes New CEO at UAL
"Jack Creighton earned high marks from employees and union members when he was chief executive at Weyerhaeuser Company," said IP Tom Buffenbarger of the new CEO at United Airlines. "He was a hard bargainer and we did not always agree, but he believed employees were entitled to respect, honest communication and most importantly, a fair return of the profits they generated."

On his first day as UAL Chairman and CEO, John W. Creighton went to the hanger bays, gate areas and ramp rooms at Chicago's O'Hare airport to talk with employees. "I have no intention of presiding over a bankruptcy filing for United Airlines," the new chairman told employees in a welcome change from the doomsday rhetoric of the previous administration.

In comments to the media, Creighton was equally upbeat. "There is nothing wrong with United that can't be turned around." He pledged to work closely with labor unions at United to rebuild the carrier and restore financial stability. Shares in UAL stock rebounded slightly on the first day of trading following Creighton's appointment.

"Credibility goes a long way," said Buffenbarger. "It is essential for good customer relations, good labor relations and good investor relations. I'm confident Jack Creighton's appointment will immediately begin to rebuild those relationships at United."

Buffenbarger said he was looking forward to working with the new CEO, but called for additional changes to United's current management.
---
Members Celebrate Joint Strike Fighter Win
Members at Lockheed Martin and Pratt & Whitney Aircraft won a $22 billion contract to develop and build the Joint Strike Fighter - the largest aircraft program in military history.

Pentagon officials plan to build up to 6,000 JSFs (many for export) during the next 40 years. Three variations of the JSF, sharing core components to hold down costs, will serve the U.S. Air Force, Navy, and Marines, as well as the U.K.'s Royal Air Force and Navy. With the F-22 fighter, the JSF will comprise a fully-modern, fully-stealthy fleet of tactical aircraft.

"JSF proves again that IAM aerospace workers are the most skilled and productive on earth. This huge contract must mean greater job security and better pay and benefits for the workers, not just higher profits for the paper shufflers. That is the focus of our current contract talks at Pratt & Whitney and our negotiations this spring with Lockheed Martin," said IP Buffenbarger.
---

Comments, suggestions, or story items?
Contact IAMAW / Read previousimail