Tue
sday, October 21, 2003
---
IAM Blocks Maintenance Outsourcing at US Airways

A U.S. District Court judge in Pennsylvania agreed with the IAM and ordered an injunction to prevent US Airways from subcontracting heavy maintenance on the carrier's fleet of Airbus aircraft.
The decision by Judge Robert Cindrich of the U.S. District Court for the Western District of Pennsylvania halts US Airways' attempt to outsource the work and represents a major victory for the workers and communities that helped bring the carrier back from bankruptcy.
"We had a strong case backed by 54 years of history and welcomed the opportunity to present our case before the court," said GVP Robert Roach, Jr. "Our contract language is clear and unambiguous. The outcome was never in question."
The decision also blocks the third party maintenance from going forward on two of the carrier's aircraft at a foreign-owned facility in Mobile, AL. IAM-represented US Airways employees will now complete maintenance on those aircraft.
"With support of the other AFL-CIO transportation unions, this day belongs to airline workers," said Roach. "US Airways would be well served to stop alienating its employees and begin mending relations."

---
Boeing Workers Say: 'Build it Here'
Nearly 1,000 Boeing Machinists gathered outside their union hall in Auburn, Washington to remind company officials that the next generation 7E7 should be built in the same state and with the same workers that produced Boeing aircraft for decades.
Speakers at the event included workers, union leaders and legislators who called on Boeing to acknowledge the billions in tax relief, infrastructure improvements and other incentives implemented after Boeing threatened to locate the facility elsewhere. "We said we could do it and we did. It's time for Boeing to keep its part of the bargain," said Mark Blondin, president of IAM District 751.
Boeing is considering several states for the location of an $800 million final assembly plant that will provide jobs for approximately 1,200 aircraft workers and hundreds more in the surrounding communities. Boeing says the decision will be made later this year.

---
FAA, OSHA Investigate NWA Fatality
The Federal Aviation Administration (FAA) and the Virginia Occupational Safety and Health Administration are investigating the accident that killed Northwest Airlines Customer Service Agent Denise Bogucki on September 12.
The 43-year old mother of two was fatally injured when a pushback tractor rolled forward and pinned her to the nose gear of a Northwest Airlines DC-9 preparing to depart Norfolk International Airport.
The FAA and OSHA are interviewing IAM members of Local Lodge 2914 regarding Northwest's push back practices and training procedures at the Norfolk, VA airport. District 143 safety representatives are also taking part in the investigation.
Following the accident, NWA revised its Ground Operations policy regarding tow bar hookups to require two persons for the task. The company says it is considering additional changes including standardizing tow bar length and modifications to hitch pin assemblies on push back tractors.

---
Gephardt Speaks to Machinists in Milwaukee
Democratic presidential hopeful Dick Gephardt held a 30-minute news conference outside the Machinists Union's District 10 office in Milwaukee last week, attacking President Bush's economic and foreign policy failures.
Gephardt, who won the support of the Machinists as well as 19 other unions, pointed to 3.2 million jobs lost in the past two-and-a-half years. More than 50,000 of those jobs were in Wisconsin. Gephardt also made a campaign stop in Iowa, where he criticized former Gov. Howard Dean, Sen. Joseph Lieberman and Sen. John Kerry for their support of the North American Free Trade Agreement in 1994, which Gephardt says cost the U.S. tens of thousands of jobs.
The latest issue of The Polling Report found that Gephardt is faring very well in some states, but trailing in others. In Iowa, Gephardt is leading the Democratic Candidates with 27% of those polled favoring him. However, in New Hampshire he only captured 8%, trailing Dean, Kerry and Clark.

---
Rail Negotiations Off Track
Following the overwhelming rejection of a National Carriers' Conference Committee (NCCC) settlement offer and subsequent futile negotiations, the IAM renewed its request to the National Mediation Board (NMB) for a release from mediation and asked the NMB to proffer arbitration.
"The IAM, along with its negotiating partner the Sheet Metal Workers International Association, has for a period of forty-seven (47) months attempted to negotiate a fair and equitable agreement for our members," said GVP Robert Roach, Jr. in an October 20 letter to NMB Chairman Edward Fitzmaurice. "While we appreciate the services and input provided by the Mediators, it is crystal clear a settlement through the mediation process has proved to be futile and an Agreement is not there," said Roach. The IAM's letter to the NMB is available at http://www.iamaw.org/publications/pdfs/FitzmauriceOct1503.pdf

---
GOP Backs Divisive Medicare Ploy
A congressional conference committee dominated by Republicans neared a deal on "means testing" Medicare, a ploy that drew scorching criticism from seniors and their advocates. Under such a plan, "wealthy" seniors would pay a higher premium for Medicare Part B, which covers doctor visits and other out-patient care.
"The goal is obvious," said George J. Kourpias, president of the Alliance for Retired Americans. "They are seeking to invoke the age-old ploy of 'divide-and-conquer' by pitting higher-income seniors against those with lower incomes," he argued.
The House-Senate committee is said to be considering the prospects for adding a co-payment for home health care services of as much as $45 for each 60-day period. Kourpias noted that such co-payments were dropped in 1972 to "make it possible for more older and disabled persons to be cared for at home rather than enter a hospital or nursing home."
Kourpias suggested the conferees should accept the fact that both House and Senate versions of the Medicare legislation are "rotten bills and no amount of tweaking will make them better. They should let them die."

---
Majority Damage for Minority Workforce
According to a study released by the Pew Hispanic Center, Latino workers are disproportionately experiencing the effects of the current recession. The non-profit research group estimated that Hispanic employment is 500,000 workers below its potential level, with Hispanics employed in the manufacturing sector particularly hard hit by the recession.
"The economic slowdown has had similar effects on Latinos and non-Latinos in many ways, but the distinctive characteristics of the Hispanic work force, such as the fact that it continues to grow rapidly and that it is concentrated in certain niches of the economy, have produced some particularly difficult setbacks," said Robert Sure, director of the Pew Center.
The official unemployment rate for Hispanics currently stands at 7.5%, compared to a 6.1% rate for the general population, according to the U.S. Department of Labor's Bureau of Labor Statistics. The figures do not reflect the millions of Hispanic and non-Hispanic workers unable to find full-time work and are no longer actively seeking employment.
---
Past iMail | Your Email | Visit www.goiam.org | Print Version | Sign-Up for iMail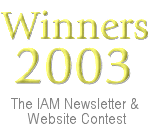 Once each year an independent panel of judges decide which locals and districts publish the best newsletters and best websites. Check out the winners.
---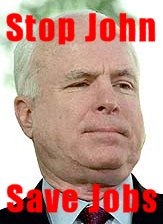 Senator John McCain (R-AZ) is back flying combat missions. This time, however, he seeks to shoot down the proposed lease of Boeing 767 tankers by the US Air Force. And he is using every weapon at his disposal to chalk up another kill. Help stop John McCain and save North American jobs.

---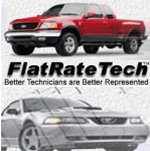 FlatRateTech is an organization "created for and by Ford and Lincoln Mercury service technicians solely to speak as one loud voice rather than 50,000 smaller voices," according to their website http://flatratetech.com. The fast-growing site offers forums for Ford customers, technicians and dealers to exchange information.

---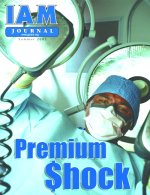 The Summer 2003 IAM Journal is now online. Skyrocketing health care costs are causing Premium Shock for members and employers. The IAM Journal looks at what's causing the increases and what can be done to change America's health care system.
---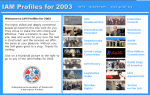 See who works for you, how the IAM is structured, and what services the IAM offers. Go to: IAM profiles for 2003.
---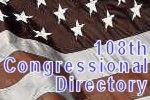 The 108th Congressional Directory . . . get your copy. Send $5 to the MNPL Education Fund, c/o IAMAW, 9000 Machinists Place, Upper Marlboro, MD, 20772.
---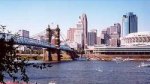 The official site for the 36th Grand Lodge Convention to be held in 2004 in Cincinnati, Ohio is now online. Check it our for convention news, sponsorship offers, and convention gear.