Thur
sday, October 30, 2003
---
IAM Supports Striking Grocery Workers
At a press conference with leaders of the AFL-CIO, IP Tom Buffenbarger called on IAM members to boycott supermarkets in Southern California, West Virginia, Missouri and Ohio where 90,000 members of the United Food and Commercial Workers (UFCW) are battling storeowners over a new contract.
The IAM represents more than 70,000 members in California, 35,500 members in Missouri and nearly 25,000 members in Ohio.
"I want members of the Machinists Union to drive right on by Safeway and Kroger," said Buffenbarger. "Not just in Southern California, but everywhere that store owners are using this strike and lockout to squeeze more than a billion dollars in benefits out of their employees."
Buffenbarger spoke alongside AFL-CIO President John Sweeney and UFCW President Doug Dority, Andrew Stern, president of the Service Employees International Union (SEIU) and Kim Gandy, president of the National Organization for Women.
"These companies don't care about competition from Wal-Mart and they don't really care about health care for their employees," said Buffenbarger. "This lock out is really over wealth care costs – the cost of increasing the price to earning ratio of Kroger and Safeway stock."
Combined profits at Von's (Safeway), Ralph's (Kroger) and Albertson's are 91 percent higher than four years ago and corporate profits have risen ten times faster than the employers' contribution for worker health benefits since 1993. Safeway CEO Steve Burd, widely seen as the driving force behind the lockout, said he views the strike as "an investment in our future."

---
IAM Local 1746 Thumps RTW Bunch
When the National Right-to-Work (for less) bunch jumped into a Connecticut labor dispute, it came away with a bloody nose and left its errant client with a $935 setback, reports Michael Stone, president of IAM Local 1746 in East Hartford.
IAM member Paul Longo crossed an IAM picket line and returned to his job at a Pratt & Whitney facility during a strike in late 2001, Stone explained. When the union fined Longo, the Right-to-Work (for less) legal crew rushed to his defense and filed NLRB charges against the IAM. The NLRB's regional office dismissed those charges and the RTW appealed to the entire Board.
They lost again. The full Board dismissed the claims. The state's small claims court ordered Longo to pay $900 in damages to Local 1746, as well as an additional $35 in court costs, Stone said.
"We had more than 5,000 IAM members on strike for fairness," Stone said." Only a handful crossed the lines. Our members know the meaning of solidarity."

---
US Airways Appeals District Court Ruling
Lawyers for US Airways have appealed the preliminary injunction issued last week that blocked maintenance subcontracting on two of the carrier's Airbus aircraft. Additionally, US Airways requested an emergency stay from the Court of Appeals pending an expedited appeal.
"US Airways should be working with the IAM-represented Mechanic and Related employees to expedite the performance of heavy maintenance checks on the Airbus aircraft," said GVP Robert Roach, Jr. in a letter to US Airways CEO David Siegel. "I urge you to stop this unnecessary and frivolous litigation and to move forward with the business of running a successful US Airways and rallying your employees, our members, to accomplish this goal." The full letter to Siegel is available at: http://www.goiam.org/territories.asp?c=4849

---
IAM Sets Per Cap Rates for 2004
Each month, IAM Local Lodge Secretary-Treasurers allocate a designated portion of members' dues for IAM headquarters and a separate amount for their respective district lodges. These amounts, known as District and Grand Lodge per capita taxes, are used to fund IAM programs and provide the administration and service members expect during contract negotiations, strikes and organizing drives.
The amount is based on information provided from local lodges that is used to calculate annual weighted average hourly earnings as of August 31. 2003.
Based on information submitted by 883 local lodges, the Grand Lodge monthly per capita tax for 2004 will be $20.00. The IAM Constitution mandates that the minimum per capita tax for district lodges shall be equal to forty percent (40%) of the Grand Lodge per capita tax rounded to the nearest five cents. Therefore, based on the 2004 Grand Lodge per capita tax of $20.00, the minimum District Lodge per capita tax for 2004 will be $8.00.

---
African Americans Hold Voting Power
As the race for the Democratic presidential nomination heats up, the African-American vote appears to be up for grabs. No single candidate, with the possible exception of Al Sharpton, has generated much interest or support in the Black community.
While all candidates have expressed support for affirmative action, the NAACP has voiced frustration with the candidate's failure to address specific issues facing African-Americans, including deteriorating urban schools and inner city joblessness
The NAACP recently registered 471,459 new voters in 21 states, however, the tendency of African-Americans to vote for Democratic candidates may be changing. Many voters in the Black Community are tired, in the words of Rev. Al Sharpton, of being treated like "the mistress of the Democratic Party." In 2002, only 63 percent of African-Americans identified themselves as Democrats, down from 74 percent in 2000, according to the Joint Center for Political and Economic Studies.
Candidates will likely gear up their appeals to Black voters as key primaries in southern states draw closer. South Carolina, where half of the voters are expected to be African-American, could be a critical turning point for the field of nine Democratic candidates.

---
Minimum Wage Means Meager Moolah
The gap between the federal minimum wage—now $5.15 an hour—and the median wage for all workers is the greatest ever, according to the Economic Policy Institute (EPI). Today, the minimum wage is just 39.2 percent of the median wage. In 1979, the minimum wage reached 54.9 percent of the wages earned by a worker in the middle of the pack.
Congress would have to pass legislation lifting the minimum to $7.40 an hour to restore it to its 1979 level, EPI found.

---
District 143, Alaska Airlines Extend "COPS" Contract
District 143 this week agreed to a temporary extension of its contract with Alaska Airlines until March 31, 2004 by settling some immediate wage and benefit issues while deferring negotiations on other portions of the current agreement until April 1, 2004. Negotiations for the 2,900 Clerical, Office and Passenger Service (COPS) personnel began prior to the original October 30, 2002 amendable date.

"This is just the first step in securing our members' future at Alaska Airlines, "said District 143 President Bobby DePace. "Considering the current state of the airline industry, we are happy to bring improvements, not concessions, to the membership for their vote."

If ratified by the membership, immediate amendments to the current agreement would include wage increases, retroactive pension increases, medical premium cap, and a long-term disability program.

Separate negotiations for 1,000 IAM-represented Alaska Airlines Ramp Service and Stores personnel are continuing. More information can be found on the District 143 web site at www.iam143.org.

---
Past iMail | Your Email | Visit www.goiam.org | Print Version | Sign-Up for iMail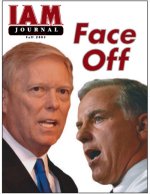 Two candidates came to Cincinnati to vie for the IAM's endorsement for President in 2004. Only one came away with the prize. Read all about it in the online version of The IAM Journal.
---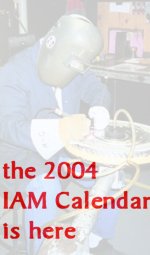 . . . and it's time to order your copy. This years calendar is filled with the winners of the annual IAM photograohy contest. Plus, for every calendar sold, the IAM will donate one dollar to the Guide Dogs of America. Last year, calendar sales earned $25, 000 for the GDA. Click here to download a calendar order form. Print it our on your home computer and mail it back to the IAM.
---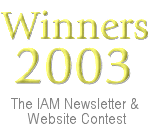 Once each year an independent panel of judges decide which locals and districts publish the best newsletters and best websites. Check out the winners.

---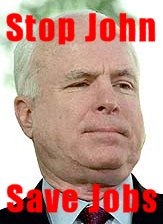 Senator John McCain (R-AZ) is back flying combat missions. This time, however, he seeks to shoot down the proposed lease of Boeing 767 tankers by the US Air Force. And he is using every weapon at his disposal to chalk up another kill. Help stop John McCain and save North American jobs.

---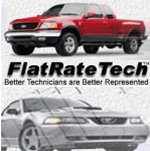 FlatRateTech is an organization "created for and by Ford and Lincoln Mercury service technicians solely to speak as one loud voice rather than 50,000 smaller voices," according to their website http://flatratetech.com. The fast-growing site offers forums for Ford customers, technicians and dealers to exchange information.

---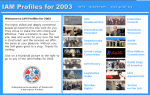 See who works for you, how the IAM is structured, and what services the IAM offers. Go to: IAM profiles for 2003.
---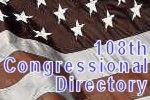 The 108th Congressional Directory . . . get your copy. Send $5 to the MNPL Education Fund, c/o IAMAW, 9000 Machinists Place, Upper Marlboro, MD, 20772.
---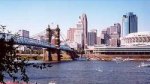 The official site for the 36th Grand Lodge Convention to be held in 2004 in Cincinnati, Ohio is now online. Check it our for convention news, sponsorship offers, and convention gear.