The IAM's
Executive Council
I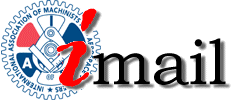 www.goiam.org
---
Tuesday, November 6, 2001
---
Worker Relief Fight Moves to Senate
Working families and their unions moved their fight for economic justice to the Senate chambers after the House passed a massive welfare for the wealthy measure dolled up as an "economic stimulus" package. Almost $90 billion of the $100 billion packed into the House measure goes to major corporations and the wealthy.

With the economy in the worst downturn since the early '90s, working families need help to make it through these tough times.

Since September 11, more than 638,000 workers have been laid off. Now is the time to make our voices heard. Contact your Senators when they visit your state. Call them toll-free at 800-718-1008 and urge them to support a package that includes jobless pay and health care benefits for laid-off workers.

The proposal may come to the floor over the next two weeks. If the House can shovel more than $1.5 billion to IBM, more than $800 million for GM and $671 million for GE, surely the Senate can find more than spare change for working families.

Let's hold their feet to the fire and make them do the right thing. Make that call now: 800-718-1008.
---
Governor's Races Bear Watching
The conservative grip on the nation's governor's mansions could be a looser hold by week's end if Tuesday's elections in New Jersey and Virginia go according to plans. In Virginia, Democrat Mark Warner has a slight lead over Republican Mark Earley, who failed to gain widespread support in the normally conservative state. The New Jersey race pits Democrat James McGreevey against ultra conservative Bret Schundler.

Voters will also decide more than 15 mayoral races on November 6, including: Atlanta; Cincinnati; Detroit and Seattle. A closely watched legislative election in Washington state will determine if the House of Representatives there passes from GOP to Democratic control.
---
U.S. Recession Gains Ugly Momentum
The North American economy is skidding deeper into recession according to new figures showing the largest one-month unemployment surge in 21 years.

Payrolls shrunk by 415,000 in October as the unemployment rate rose from 4.9 to 5.4 percent - the highest level since December 1996. "We are clearly in the throes of a nasty recession," said one economist adding, "The economy could easily be shedding 200,000 to 300,000 jobs a month for the next three to four months."

Service sector industries, once the driving wheel behind U.S. job growth, were hit particularly hard, shedding thousands of retail, transportation, aerospace and technology positions. The manufacturing sector, already deep in recession, saw factory employment decline for the 15th consecutive month by an additional 142,000 jobs.

"All signs point to continued weakness in the fourth quarter," said the non-profit Economic Policy Institute, which called for a stimulus package to address the needs of hundreds of thousands of newly unemployed workers. "The package currently under discussion in Congress, largely comprising of regressive tax cuts, fails to help these persons and their families."
---
Local 1526 Strikers Reject Company Offer
More than 1,800 striking Local 1526 members overwhelmingly turned down an inferior contract offer from Amana Refrigeration Products because it failed to include the major improvements they deserve, reported District 105 DBR Ed Miller. Picket lines went up at the facility on Sept. 23 after rejecting the company's proposal for a concessions-laden contract.

"I am proud of our members solidarity and commitment," Miller said. "They are solid in their commitment to obtain the wages, benefits and working conditions they deserve. They are some of the most productive workers in the country."

More on this story.
---

Comments, suggestions, or story items?
Contact IAMAW / Read previousimail