The IAM's
Executive Council
I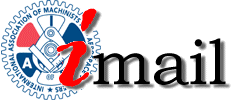 www.goiam.org
---
Friday, November 9, 2001
---
Workers Send Message to WTO
While the architects of the world economy meet behind closed doors in an oil-rich Persian Gulf dictatorship, union members around the world raise their voices for a global economy that works for everyone.

The AFL-CIO held a candlelight vigil in the nation's capital last night at the Office of U.S. Trade Representative Robert Zellnick, rallying under the slogan "Fair Trade, Not Free Trade." Building on that theme, today marks the Global Unions Day of Action, which builds on the successful protests of the impact of globalization in Seattle and Quebec during earlier meetings of the World Trade Organization (WTO).

The Brussels-based International Confederation of Free Trade Unions (ICFTU), which includes the AFL-CIO, organized the protests, which coincide with WTO meetings in Doha, Qatar.

Representatives from the AFL-CIO and other global unions will be in Doha to present the case for a new globalization to governments participating in the WTO meeting.


---
Workers Pin Union Label on Elections
Working families made the difference in gubernatorial elections in New Jersey and Virginia and added even more union members to the roster of workers holding public office. In Virginia, Mark Warner became that state's first Democratic governor in more than a decade. In New Jersey, union-backed Jim McGreevey took back that office for the Democrats.

At the same time, Election Day 2001 continued union-candidates successful run for office. Originally launched in 1997 under the banner "2000 in 2000" with the goal of putting 2,000 union members in public office by 2000, more than 2,500 were serving after the 2000 elections.

In this round of elections, 29 "union-label" candidates won local and state-wide election in New Jersey. In New Hampshire, union members claimed the mayor's office in Manchester and filled six of the 12 alderman seats.


---
Union Retirees Gain New Benefit
A new Medicare supplement program for retirees is up and running, reports Maria Cordone, Community Services/Retirees director. The new benefit is available to retirees in 42 states. A complete information and enrollment kit is available from the Central States Health & Life Co. of Omaha (CSO), the company that provides the new insurance benefit.

"This is an experienced carrier that offers supplemental insurance at competitive rates, along with the excellent service we want for our members," said IP Tom Buffenbarger. Founded in 1932, CSO has been offering the Medicare supplement since the inception of Medicare in 1966. For additional information, call toll-free 800-845-6203.
---
Babineaux Receives Public Service Award
Executive Assistant Diane Babineaux joins a distinguished list of Maryland residents, when she steps forward to receive the Kathleen Kennedy Townsend Award of Excellence at a ceremony next week. The award goes to Maryland women who are in, or have retired from, public sector positions at the local, state or national level. Babineaux serves on the Maryland Transportation Commission.

The biennial award is named for the state's lieutenant governor, who will present the honors. The Women in Government Service (WIGS) selection committee, an arm of the Maryland Coalition of Women for Responsive Government, recommended Babineaux for the award.

The winners are a roster of "distinguished women who are making a difference and who serve as advocates and inspirational role models for a new generation of women in government service," noted Sharon M. Wharton, who chairs the WIGS committee.

---
Fullard Tapped for MNPL Post
A veteran IAM member and long-time political activist joins the Machinists Non-partisan Political League (MNPL) as assistant legislative director. Resident GVP Bob Thayer reports that Tom Fullard joined the staff effective November 1. He replaces Frank Carelli, who now serves as Government Employees director.

Fullard joined IAM Local 1976, Pittsburgh, PA, in 1988 and immediately became an active member of his union. He has been involved in political and legislative affairs at almost every level. In 1998, he ran against a veteran state legislator and narrowly lost a hard-fought campaign. "He's earned his spurs in the political arena," said Rich Michalski, Legislative/Political Affairs director. "He will do a great job here with us."

---

Comments, suggestions, or story items?
Contact IAMAW / Read previousimail