The IAM's
Executive Council
I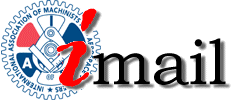 www.goiam.org
---
Tuesday, November 13, 2001
---
'Fast Track' Bill Stalls in House
A swelling chorus of protest fueled by workers and their unions sidetracked GOP efforts to rush a jobs-stealing trade ploy through Congress. House Democrats balked at giving the White House far-reaching power to negotiate trade deals with foreign nations. Democrats say the legislation does not go far enough to protect workers and the environment.

"This is 'trickle down' economics carried into the international trade arena," argued IP Tom Buffenbarger. "It benefits wealthy corporations, exploits workers around the globe and further blights our world's environment."

The IAM and the AFL-CIO have urged measures to strengthen the social safety nets, such as unemployment insurance, health care and prescription drug coverage and job retraining, to protect those affected by economic dislocation.

Also, the union movement seeks new investment in national infrastructure, increases in the minimum wage, and reform of flawed trade policies that do not include protections for worker rights and the environment.

Too, the union movement seeks a coordinated global response to terrorism and a dramatically reformed World Trade Organization that truly fosters a fair and just global economy enforced through strong trade rules.

"We need your help," Buffenbarger said. "Call Congress, toll-free at 800-393-1082, urge your Representative to stop this job-stealing trade ploy."
---
Senate Fight Looms on Stimulus Plan
Republican efforts to jump-start the economy by throwing big bucks to Big Business and wealthy taxpayers slammed into a Democratic-sponsored plan that focuses on the needs of working families.

The Senate Finance Committee approved a $66 billion spending measure that includes funds for unemployment insurance, helps pay health insurance premiums for jobless workers and offers tax rebates to those who earned too little to qualify for the president's tax cuts.

The White House and congressional Republicans back a $100 billion economic stimulus package, in which only one dollar in 10 is directed to workers and middle-income earners. Nearly $90 billion is set aside for the wealthiest taxpayers and major corporations.

President Bush backs a measure that returns every penny corporations have paid under the corporate minimum tax measure for the last 15 years. That single item means IBM, GE and other multinational conglomerates would reap huge windfalls.

Floor debate on the measure is likely this week. Make your voices heard. Call your Senators, toll-free, at 800-718-1008. Urge them to pass an economic stimulus package that puts people before profits.
---
Canada's Second-Largest Airline Declares Bankruptcy
Canada 3000, Canada's second-largest airline, declared bankruptcy on Nov. 11, throwing 400 Machinists out of work.

"Business was never the same after September 11," said Dave Ritchie, Canadian general vice-president. "We did all we could to help the troubled carrier resolve its problems, but in the end, nothing could keep it from going under."

Canada 3000 ceased operations on Wednesday, Nov. 8. By seeking bankruptcy protection and failing to get 30 days to restructure, Canada 3000 effectively ceased to exist on Sunday night. The company employed almost 5,000 people across Canada.
---
Canadian Machinist Wins Outstanding Service Award
The Coalition of Black Trade Unionists awarded Frank Saptel, Canadian communications representative, their Region 1

Outstanding Service Award. The award, named after legendary Black trade unionist and CBTU cofounder Leonard C. Ball, reads in part, "When you learn, teach. When you get, give," a motto Ball lived by. The Ontario Chapter presented Saptel with the award at their 5th Annual Dinner and Dance. For photos and coverage of the event, please visit http://www.cbtu.ca.
---
District 60 Wins $11,000 Award
A band of 26 dedicated IAM members at USF Holland, an over-the-road trucking firm in Romulus, MI, know the value of a strong union and a solid collective bargaining agreement. The group will split an $11,000 grievance award, thanks to the efforts of District 60 BR Don Riffee, Shop Steward David Morris and GLRs Karl Heim and Paul Shemanski. The grievance centered around the firm's efforts to staff a newly opened facility with non-union workers and the company's ongoing efforts to contract out work, Riffee said.

"This will be an early Christmas present," Riffee said. Other grievances protesting company policies are headed to arbitration, he added.

---

Comments, suggestions, or story items?
Contact IAMAW / Read previousimail