The IAM's
Executive Council
I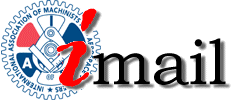 www.goiam.org
---
Tuesday, November 20, 2001



UAL Mechs Say 'No' to Arbitration


After 23 months of negotiations, the National Mediation Board (NMB) proposed binding arbitration to end the contract dispute between United Airlines and 15,000 mechanic and related employees represented by IAM District 141-M.

IAM negotiators rejected the proffer of arbitration, setting the stage for a 30-day countdown and possible strike. The NMB indicated it would recommend a Presidential Emergency Board (PEB) at the end of the cooling off period if no agreement was reached. Both sides said they would continue negotiations during the countdown period.

"Binding arbitration is undemocratic," said Scotty Ford, District 141 president and lead negotiator. "Under binding arbitration rules, members are not allowed to vote on the contract they would be working under." Ford also rejected presidential intervention as unnecessary. "The process works if given a chance," said Ford. "Ninety-seven percent of all negotiations under the Railway Labor Act have been resolved without a strike. That number increased to 99 percent during the past 20 years."
---
Rail Retirement Bill Ready to Roll
Senate maneuvering during the next week could result in a floor vote on the long-awaited Railroad Retirement Survivors' & Improvement Act. Members are encouraged to contact Senators immediately at www.goiam.org/politics.asp and urge support for S. 697, to provide a much-needed overhaul of the nation's railroad retirement system. "Time is of the essence," said IAM Transportation GVP Robert Roach, Jr. "We need to support passage of this bill and oppose efforts to attach unrelated amendments meant to block this historic legislation."
---
UAL Shareholder Resolution Submitted

An IAM member working with the Machinists United Airlines Active Ownership Committee today submitted a shareholder resolution to UAL Corporation for consideration at the next annual meeting. The proposal calls for linking executive compensation to successfully rebuilding the Company's core air-transportation business.

"It is critical to UAL's long-term success that management concentrates on re-growing its traditional business – rather than seeking new and riskier ventures," said IAM General Vice President Robert Roach, Jr. The IAM Ownership Committee was formed in July 2001 to give United's 45,000 IAM members more involvement in how the carrier is managed.

"Our members at United Airlines paid for a substantial stake in the company," said IP Tom Buffenbarger. "We are not happy with how United Airlines has been run. Replacing the CEO was a positive step but more changes are needed." Full text of the shareholder resolution can be found at www.goiam.org/territories.asp?c=2370.
---
IAM Challenges Oklahoma Right-to-Work Law

The IAM and six other unions filed suit in an Oklahoma federal court to overturn that state's newly adopted right-to-work (for less) law, claiming the measure violates the U.S. Constitution, and is preempted by the National Labor Relations Act, the Railway Labor Act, the Postal Reorganization Act and the Civil Service Reform Act.

On September 25, after a virulent anti-union campaign, voters in Oklahoma narrowly approved the controversial amendment that bans union hiring halls, prohibits union security clauses in bargaining contracts and requires individual employee approval for union dues to be deducted from employee paychecks.

"The right-to work law in Oklahoma is a travesty for working families," said IP Tom Buffenbarger. "We intend to do everything possible to restore the right of trade unions to bargain effectively and free from unlawful interference in Oklahoma and elsewhere in the United States."
---
IAM Endorses Global Labor Agenda
The 30th World Congress of the International Metalworkers' Federation, meeting in Sydney Australia, approved a 3-year economic and political agenda for its 193 member unions representing 23 million workers in 101 countries. The 800 Congress delegates also voted to re-elect IP Tom Buffenbarger to the IMF Executive Council.

The IAM co-authored and successfully sponsored an IMF resolution calling for global efforts by labor organizations to combat terrorism. "This represents a two pronged attack," said IP Buffenbarger. "We support the military campaign against terrorists. And we seek to eliminate the injustices that produce recruits for terror's armies.

"Poverty, desperation and economic policies that favor one people over another are a root cause of the fanaticism that swells the ranks of terrorists," said Buffenbarger. "We must recognize that a lasting peace requires both social progress and respect for human rights."
---
Machinists Maintain Strike At Milwaukee Forge


The Machinists at IAM Local Lodge140-DS have rejected another contract offer from Milwaukee Forge in Milwaukee, WI. Management is seeking a wide range of unacceptable concessions. There are 21 strikers that need help picketing and could use support from other union members. Our members have been on strike since October 14, 2001 when they rejected the original final offer from Milwaukee Forge.
---
World Trade Center Memorial
On November 13, the New York City Central Labor Council, AFL-CIO, and the Municipal Labor Committee held a memorial service on board the USS Intrepid to honor all those who lost their lives on September 11, 2001.

The event was filmed by the IAM as part of its 'Everyday Heroes' documentary project and can be viewed by clicking on the video link at www.goiam.org.
---
Comments, suggestions, or story items?
Contact IAMAW / Read previousimail